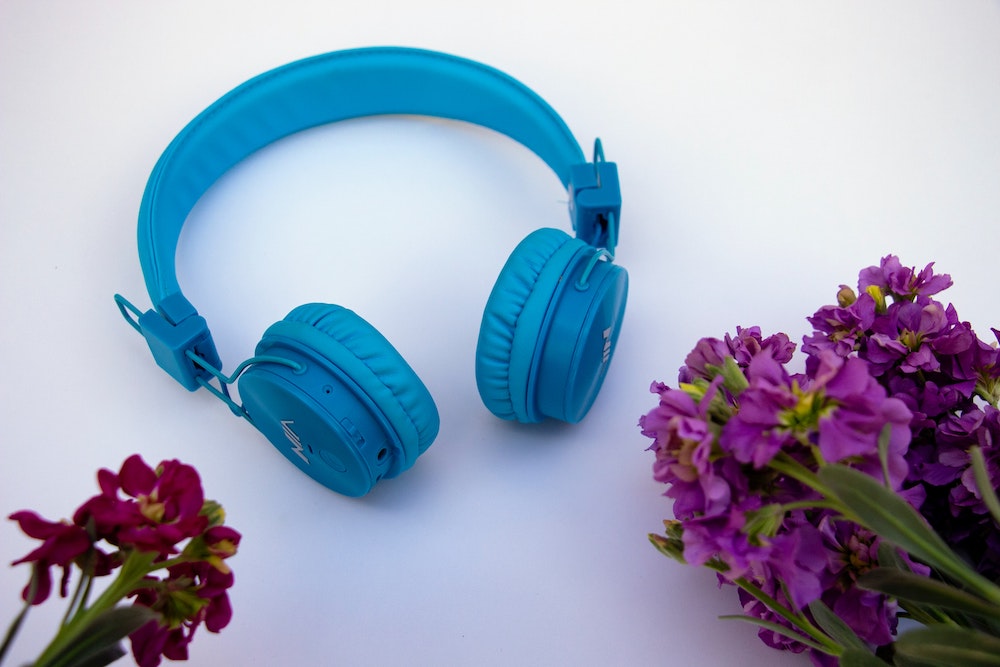 What better way to kick off a weekend than with new music? Fridays are always chock full of the latest songs and albums ready to be the soundtrack to everyone's antics, and here you'll find some of the week's standout releases. Whether you're ready to spin an anticipated song from a favorite artist or just taking a look at what's out there, there's a whole lot of tunes to dive right into. Who knows—maybe you'll find your next obsession.
All Time Low
"Once in a Lifetime"
Despite "Monsters" still slaying the charts, All Time Low's new single showcases the band's unstoppable force. "Once in a Lifetime" is an extension of the summery pop-rock from Wake Up, Sunshine, but not in a way that makes it sound like a b-side. Although it's probably too early to call this future album track, its arrival is a perfect soundtrack for the start of spring.
—
Meet Me @ the Altar
"Hit Like a Girl"
It's almost scary how good Meet Me @ the Altar is. "Hit Like a Girl" keeps the band's hot streak burning strong with A Day to Remember hooks and Four Year Strong-style riffs—all wrapped up in a package that is indubitably their own.
Lil Nas X
"Montero (Call Me By Your Name)"
Lil Nas X first introduced the masses to a clip of the catchy "Call Me By Your Name" back in July and since then it's been hyped by Rihanna—part of a million TikToks—and even headlined a Super Bowl commercial … but for some reason it's only seeing a proper release now. The good news is that it isn't too late. "Montero" delivers fully on its teaser with its (rather short) full-version, giving fans a satisfying conclusion to the saga.
Taylor Swift
"You All Over Me"
As exciting as it is that Taylor Swift is re-recording her first couple albums, what's even better are the extra tracks 'from the vault' that'll be included too. "You All Over Me" was penned during the Fearless sessions and is one of six unreleased tracks that Swift is prepping for release. The country ballad is pure classic Taylor with background vocals from Maren Morris for good measure.
beabadoobee
"Last Day on Earth"
beabadoobee's debut full-length caught the attention of many—most notably the guys in The 1975. For her next offering she's releasing an EP that was both co-written and produced by the band, leading with the single "Last Day on Earth". It's a wondrous start—the influence from The 1975 helps her flesh out that throwback 80s pop/rock she does so well on her own already.
—
The Weeknd
House of Balloons (Original)
It's the mixtape that started it all for The Weeknd—and arguably shaped an entire genre to go along with it. Ten years after The Weeknd dropped the mysterious House of Balloons as an unknown artist, the collection is making its mark on streaming services for the first time in its original glory, featuring major samples that hadn't been cleared until now.
August Burns Red
"Icarus"
Set to feature on an upcoming b-sides release, August Burns Red's "Icarus" is pretty much the definition of a b-side—its upbeat riffs and near pop-punk stylings tell you exactly why it didn't make the cut on Guardians. Still, it's a fun one.
Demi Lovato
"Dancing With the Devil"
"Dancing With the Devil" is as much a fight song as it is a vulnerable look into what was the darkest time in Demi Lovato's life. With references to her near-fatal overdose, the mid-tempo track showcases a powerful vocal performance and an electric energy that has always defined her as an artist.
Justin Bieber
Justice (Triple Chucks Deluxe)
Six new Justin Bieber songs land as part of the deluxe to his recent Justice record, adding a slew of material to an already gigantic (and solid) record. You've got bangers, ballads, and some more tracks penned by Jon Bellion. Can't ask for much more than that.
AJR
OK Orchestra
Hit makers AJR deliver yet another grandiose LP with OK Orchestra, and the title definitely fits the bill here. Produced and written entirely by just the trio, the guys craft pop songs made for both radio or a symphony.
Other new releases:
Our Last Night – "Astronaut in the Ocean"
Megan and Liz – "Where Does the Love Go"
Brockhampton – "BUZZCUT (feat. Danny Brown)"
Train – Drops of Jupiter (20th Anniversary Edition)
24kGoldn – El Dorado /  "Love or Lust"
benny blanco – Friends Keep Secrets 2 / "Unlearn (with Gracie Abrams)"
Carrie Underwood – My Savior
KAROL G – KG0516
Ali Gatie, Marshmello, Ty Dolla $sign – "Do You Believe"
Julia Michaels – "All Your Exes"
Major Lazer – Music Is The Weapon (Reloaded)
Evanescence – The Bitter Truth
Princess Nokia – "It's Not My Fault"
Rag'n'Bone Man – "Fall In Love Again"
Jake Miller – CRYSTAL BALL
Gallant, Brandy – "Dynamite." / Neptune
Tate McRae – "bad ones" / TOO YOUNG TO BE SAD
IU – 5th Album "LILAC"
The Knocks – "R U HIGH (feat Mallrat)"
VIC MENSA – I TAPE / "FR33DOM (ft. Zacari)"
Anna of the North – "Here's To Another"
serpentwithfeet – "Heart Storm (with NAO)"
Fly By Midnight – "When She's Dancing"
Miguel – Art Dealer Chic 3
Studio Killers – "Jenny (feat. Kim Petras)"