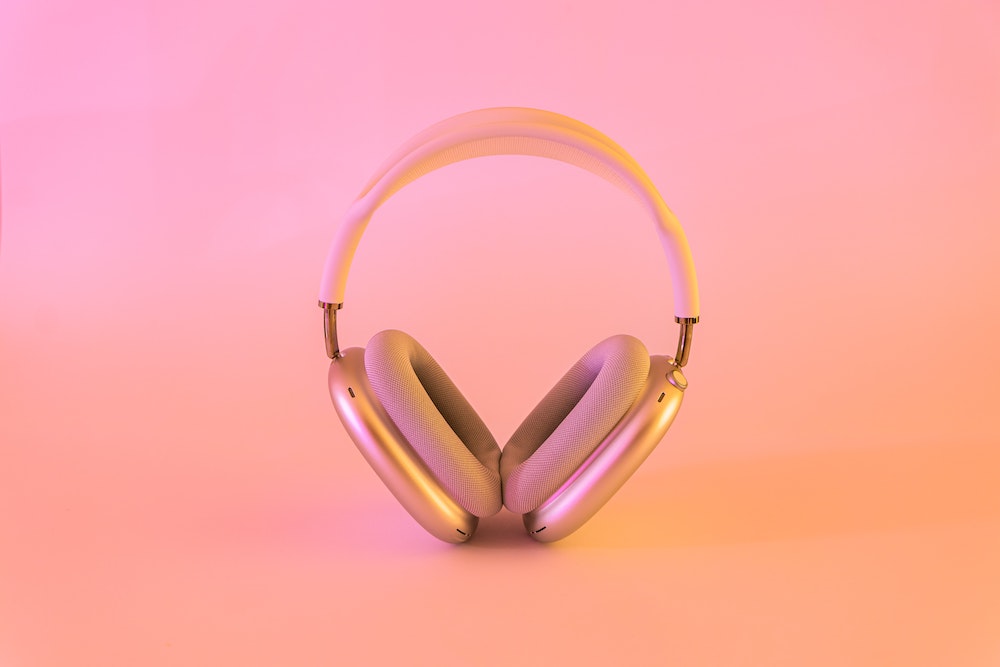 What better way to kick off a weekend than with new music? Fridays are always chock full of the latest songs and albums ready to be the soundtrack to everyone's antics, and here you'll find some of the week's standout releases. Whether you're ready to spin an anticipated song from a favorite artist or just taking a look at what's out there, there's a whole lot of tunes to dive right into. Who knows—maybe you'll find your next obsession.
Against the Current
"Weapon"
"Weapon" is a different mood for Against the Current as their new single elevates their rock prowess to the next level. There's still that pop shimmer courtesy of producer Matt Squire, and vocalist Chrissy Costanza sounds better than ever, but that extra fiery edge makes a difference.
Nick Jonas
Spaceman
While a new Nick Jonas solo record wasn't expected so soon, given the Jonas Brothers comeback, it's far from something hastily put together; Spaceman is a refreshing shift in direction. Instead of building on his R&B influenced sound, Jonas channels 80s pop for yet another solid solo outing.
Rosé
"Gone" / "On the Ground"
Rosé, best known as a member of superstar K-pop group Blackpink, is the latest member from the quartet to go solo. Her debut comes in the form of two singles—"Gone" and "On the Ground"—both off her upcoming album. The songs are the polar opposite of the pulsating dance numbers from Blackpink; these are breezy pop tunes that Taylor Swift wishes she made.
Machine Gun Kelly
"Daywalker! (feat. Corpse)"
Tickets to My Downfall is still going strong on the charts but Machine Gun Kelly is back—at least, briefly—to his hip-hop roots on the new track "Daywalker!" It's almost jarring considering how much his pop-punk sound became an integral part of his identity. This track should at least make some of those OG fans satisfied, though.
This Wild Life
"You Swore Your Love Would Burn"
You probably shouldn't kick off your weekend with This Wild Life unless you're planning to sulk in a tub of ice cream. The acoustic duo hits the heartstrings on the rather upbeat tune "You Swore Your Love Would Burn", disguising a biting lyrical message underneath innocent guitar strums.
Our Last Night
"Willow"
Our Last Night gives a proper rock treatment to Taylor Swift's hit "Willow", offering a fun contrast to the tranquil original. Chugging riffs and screams are the band's calling card and they put it on display loud and proud on this one.
Hey Violet
"Friends Like This"
Though they've fallen a bit under the radar, Hey Violet hasn't lost their spark musically. They've got a bunch of music planned for this year and "Friends Like This" starts things off in a major way. The track is a head-bopper from start to finish with an infectious beat and a stellar chorus.
Imagine Dragons
"Follow You" / "Cutthroat"
Imagine Dragons are ready to reclaim their throne as radio rock kings with two new singles. Both could hit in different ways—"Cutthroat" is chaotic and built for Alternative charts, while "Follow You" is that safe major Top 40 smash you need to prepare yourself to hear everywhere for ten months straight.
Other new releases:
MOD SUN – "Heavy (feat. blackbear)"
Lady A – "Like a Lady" / Women of Big Machine
Monsta X – "Neo Universe" / WANTED
Selena Gomez – Revelación EP
Carrie Underwood – "Nothing but the Blood of Jesus"
Twin XL – "Slow Heart"
BANNERS – "If I Didn't Have You"
Miguel – "Olhei para o Céu"
Portugal. The Man, Ya Tseen – "Knives"
X Ambassadors – "torture (with Earl St. Clair)"
Chaka Khan, Idina Menzel – "I'm Every Woman"
Sting, Herbie Hancock – "My Funny Valentine"
bülow – "First Place"
AJ Mitchell – "CAMERAS ON"
COIN – Green Blue + Indigo Violet EP
Grouplove – This Is This
Saint Motel – "Feel Good (from the Netflix Film Yes Day)"
WATTS – "Feels (feat. KHALID)"
SHAED – "Part Time Psycho (with Two Feet)"
CHIKA – ONCE UPON A TIME EP
ILLENIUM, iann dior – "First Time"
Jorja Smith – "Addicted"
Gwen Stefani – "Slow Clap"
Jhené Aiko – Sailing Soul(s)
KSI – "Patience (feat. YUNGBLUD & Polo G)"
Darius Rucker – "My Masterpiece"
London Grammar – How Does It Feel EP
070 Shake, 070 Beheard – "Said"
Pitbull, Farruko, IAmChino – "Ten Cuidado"