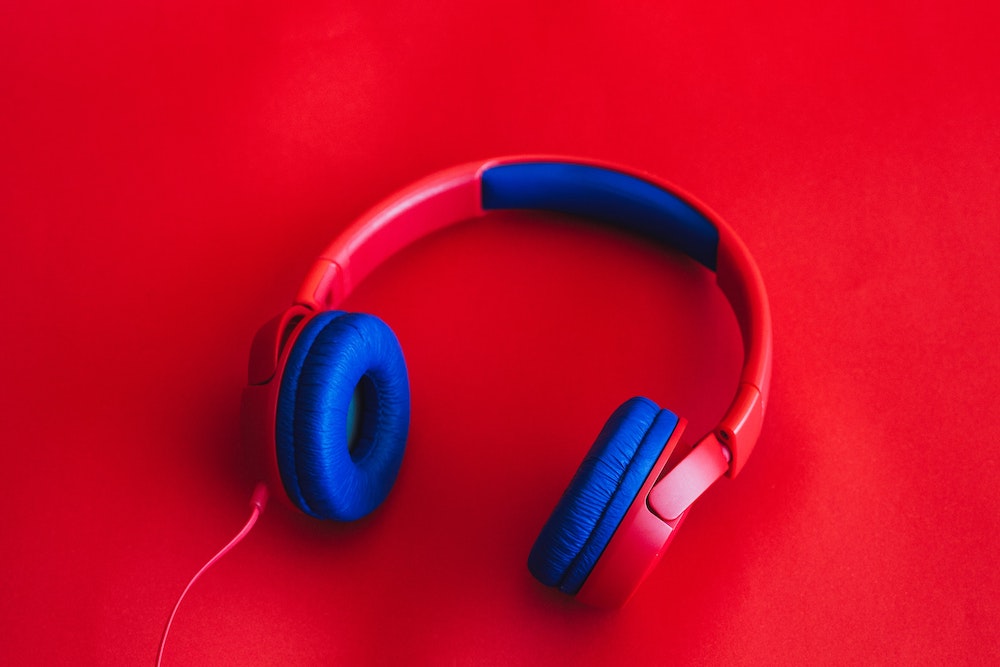 What better way to kick off a weekend than with new music? Fridays are always chock full of the latest songs and albums ready to be the soundtrack to everyone's antics, and here you'll find some of the week's standout releases. Whether you're ready to spin an anticipated song from a favorite artist or just taking a look at what's out there, there's a whole lot of tunes to dive right into. Who knows—maybe you'll find your next obsession.
Taylor Swift
"Love Story (Taylor's Version)"
The long-awaited re-recordings of Taylor Swift's first five albums are finally coming to fruition, starting with an appropriately-timed single for Valentine's Day—the redone version of "Love Story". Arguably the track that shot Swift into superstardom, her new take on the country-pop classic doesn't stray far away from the source material. That's kind of the point. But with her finally owning the rights to these new recordings, there is a special vibe that the originals can't match.
Mod Sun
Internet Killed the Rockstar
This is not the Mod Sun of old. Following in the footsteps of close friends such as Machine Gun Kelly and T. Mills, the former rapper goes full on pop-punk for his new full-length Internet Killed the Rockstar. Call it a trend if you will, but these rappers know how to write a rock song: "Flames" featuring Avril Lavigne is a major highlight but tracks like "Karma" and "TwentyNUMB" will be what keeps listeners coming back for more.
Our Release Day Listening Party with Mod Sun is tonight,
check out the interview here and don't forget to tune in at 5PM ET here
Neck Deep
"What Took You So Long?" (Acoustic)
The only thing better than Neck Deep is acoustic Neck Deep. The way they transform their pop-punk gems into stripped-down versions puts those tracks on a different tier in their discography. And there's no better example than the acoustic rendition of "What Took You So Long?". Originally a softer track to begin with, the barebones cut brings out an extra sense of emotional thanks to the well-placed piano.
3OH!3
"Tattooed Heart" / "Love Somebody"
3OH!3 may not be running the charts like they did a decade ago but that doesn't mean they haven't been doing a lot behind the scenes. They're always co-writing and producing for other artists, and now they're highlighting some of their work by covering two songs they've helped create: Ariana Grande's "Tattooed Heart" and Maroon 5's "Love Somebody". Both are interesting takes on the songs and it's pretty cool to see these alternate visions of tracks we know so well.
Rebecca Black
"Friday (Remix)" (feat. 3OH!3, Big Freedia,
and Dorian Electra)
It's been ten years since "Friday" became an innocently cringe-worthy meme thanks to then-teenager Rebecca Black. To make sure we never stop appreciating that mind-numbingly catchy relic of the past, Black drops an anniversary remix that embraces its meme status for a chaotic hyperpop tribute.
Of Mice & Men
"Timeless"
The title track from Of Mice & Men's new EP, Timeless, is a representation of everything the band is: heavy riffs, devastating screams, and a melodic chorus that's easier on the ears. Written during the beginning of the pandemic last year, the track holds a bit of a bleak tone lyrically as it explores the idea of "impermanence".
—
Ones to Watch:
Meet Me @ the Altar
"Garden" (Acoustic)
Fueled By Ramen struck gold by signing Meet Me @ the Altar last year. And now is the perfect time to jump on the hype train as they release an acoustic version of their track "Garden". The harmonies and lighter guitar strums are a nice contrast to the high-octane original—even though they're easiest to fall in love with in that full-band form.
Makeout
"Wish U Were Here"
Makeout's second song of their comeback, "Wish U Were Here" takes their sound in a different direction from their previous John Feldmann-produced pop-punk. There's still a similar amount of shine, and the background beats strike comparisons to All Time Low's Dirty Work in the best ways.
Other new releases:
Dua Lipa – "We're Good"
Nipsey Hussle and Jay-Z – "What It Feels Like" from the film Judas and The Black Messiah
Florida Georgia Line – "Always Gonna Love You"
Sia – Music / "1+1"
Kings of Leon – "Echoing"
Pentatonix – "Coffee in Bed"
Monsta X – "WANTED"
X Ambassadors – "skip.that.party (with Jensen McRae)"
John The Ghost – I Only Want to Live Once
Pale Waves – Who Am I?
Architects – "Meteor"
Lil Durk – "Love You Too (feat. Kehlani)"
Pink Sweat$ – Pink Planet
Rita Ora, David Guetta, Imanbek – "Big (feat. Gunna)"
P!nk, Willow Sage Hart – "Cover Me In Sunshine"
COIN – "Sagittarius Superstar (feat Faye Webster)"
Florida Georgia Line – Life Rolls On
Ruel – "too many feelings"
Quinn XCII – "My Wife & 2 Dogs"
G-Eazy – "A Little More (feat. Kiana Lede)"
Syd – "Missing Out"
Ashe – "The Same" / "Real Love"
Greta Van Fleet – "Heat Above"
Kelly Rowland – "Black Magic"
UPSAHL – "STOP!"
Robin Thicke – On Earth, and In Heaven
Aloe Blacc & LeAnn Rimes – "I Do"