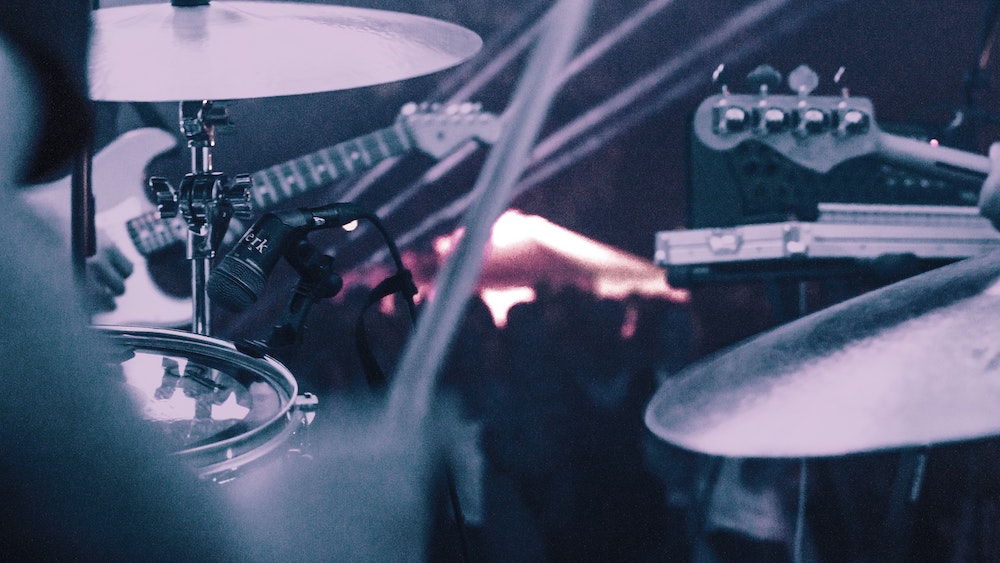 What better way to kick off a weekend than with new music? Fridays are always chock full of the latest songs and albums ready to be the soundtrack to everyone's antics, and here you'll find some of the week's standout releases. Whether you're ready to spin an anticipated song from a favorite artist or just taking a look at what's out there, there's a whole lot of tunes to dive right into. Who knows—maybe you'll find your next obsession.
Weezer
"All My Favorite Songs"
Van Weezer was set to drop last year until the pandemic went and messed up everybody's plans. It's still coming out in May. Until then, Weezer is getting a little extra ambitious with another record—this one comes out next week. "All My Favorite Songs" is the lone teaser to OK Human, providing a quirky orchestral flair that only Rivers Cuomo can think up.
Bad Religion
"Emancipation of the Mind"
It's no coincidence that "Emancipation of the Mind", Bad Religion's new tune, comes just as a new President enters the White House. The political punk mainstays release this unreleased track from 2019's Age of Unreason at the right time—an uncharacteristically upbeat and optimistic number that the genre needs.
August Burns Red
"Standing in the Storm"
Nearly a year after the excellent Guardians, metalcore act August Burns Red is giving fans a little extra with a b-side recorded during the album sessions. "Standing in the Storm" is certainly good enough to have made the final track listing—the percussion is gigantic and complemented with a ripping guitar solo; it picks up right where Guardians left off.
Smallpools
"Everywhere"
Smallpools gets creative on "Everywhere", a cover of the Fleetwood Mac hit from 1987. The pop trio adds a fuller dancey/dreamy spin on one of those songs that simply just never needs a cover—but the addition of singer/songwriter Emily Vaughn really makes their version spring to life.
3OH!3
"I'm So Sad"
Electropop duo 3OH!3 has slowly been mounting a comeback since last year, dropping a couple one-off singles that haven't hit as well as "I'm So Sad" seems to do here. The more rock-focused track is simple and doesn't try too hard. It's got a zany Waterparks-like personality, equipped with lyrics perfect for an Instagram story.
Sabrina Carpenter
"Skin"
It has been impossible to ignore the impact of Olivia Rodrigo's "Drivers License"—the heartbreaking debut single that has crushed streaming records across the world. Amid rumors of it being about a supposed love triangle, singer/songwriter Sabrina Carpenter adds fuel to the fire with her side of the story, "Skin". It's the battle of the bops; "Skin" ultimately comes out on top given Carpenter's natural ear for a hit, but it'll be impossible to overshadow Rodrigo's overnight success.
Jason Derulo
"Lifestyle" (feat. Adam Levine)
Doesn't matter what year it is, Jason Derulo and Adam Levine are still two of the best pop voices in the game. The guys finally link up on a club-focused track that doesn't disappoint. "Lifestyle" is a collaboration that flexes the skills of both crooners, proving that late is always better than never when it comes to great songs.
Lil Wayne
"Ain't Got Time"
Are "pardon victory songs" a thing?Lil Wayne's new single "Ain't Got Time" ushers in a new era for the rapper thanks to a buzzer-beater Trump pardon, and you can tell he's got eyes set solely on the future. A rapid-fire flow eases into a softer hook before R&B artist Foushee brings it home with a gorgeous bridge.
Other new releases:
Silk City – "New Love"
Billie Eilish & ROSALÍA – "Lo Vas A Olvidar"
Marshmello x Imanbek – "Too Much (ft. Usher) "
Steve Aoki – "Close to You"
PRETTYMUCH – "Stars"
Guccihighwaters – Joke's on You
Faouzia & John Legend – "Minefields – Ofenbach Remix"
Pentatonix – "The Lucky Ones"
TOMORROW x TOGETHER – Still Dreaming
Royal Blood – "Typhoons"
Wale – "Good Vibes (Za)"
Justin Courtney Pierre – "Dying to Know"
Fat Joe, DJ Khaled, Amorphous – "Sunshine (The Light)"
Architects – "Dead Butterflies"
Years & Years – "It's a Sin"
Sir Sly, Gary Clark Jr. – "Citizen"
Lele Pons – "Bubblegum (with Yandel)"
R3HAB x Marnik – "Candyman"
OK Go – This Will Be Our Year (Lo-Fi & Hi-Fi Versions)
Maggie Lindemann – PARANOIA EP