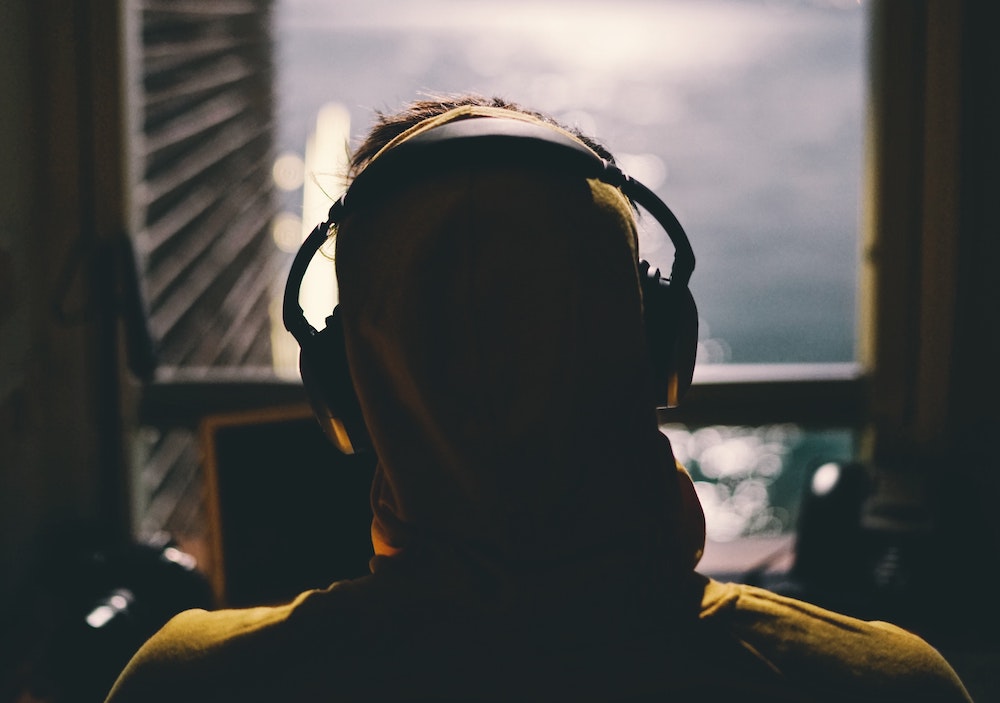 What better way to kick off a weekend than with new music? Fridays are always chock full of the latest songs and albums ready to be the soundtrack to everyone's antics, and here you'll find some of the week's standout releases. Whether you're ready to spin an anticipated song from a favorite artist or just taking a look at what's out there, there's a whole lot of tunes to dive right into. Who knows—maybe you'll find your next obsession.
Foo Fighters
"Waiting on a War"
Dave Grohl's vocals soar over the light guitar strums of Foo Fighters' "Waiting on a War", but the track is only getting started. The latest single off their upcoming album is a slow burner into what transforms into your regularly scheduled Foo Fighters arena-rock anthem.
Hayley Williams
"Teardrop"
No, that's not House, M.D. playing on your TV screen—it's just Hayley Williams covering its theme song, Massive Attack's trip-hop hit "Teardrop". The two tracks side by side are near indistinguishable from each other, which isn't a bad thing but a testament to Williams' chameleon-like artistry as she can warp to whichever genre she pleases.
Descendents
"That's the Breaks"
Outspoken punk legends Descendents make their voices heard in a concise 43 seconds on "That's the Breaks". The rapid-fire tune doesn't shy away from their opinions on the soon to be ex-president Donald Trump, even if he isn't mentioned by name; the lyrics referring to an "asshole Twitter troll" pretty much says it all.
Mayday Parade
Live at Screaming Eagle
Whether live or recorded in the traditional way, any Mayday Parade is good Mayday Parade. Their Live at Screaming Eagle performance is a brief live recording of some of their latest tracks—all of which capture the same raw emotion taking place on their Out of Here EP.
ZAYN
Nobody Is Listening
Nobody Is Listening may be ZAYN's third full-length but it feels more like a debut. If anything, it's a re-introduction to a solo career of someone with loads of talent who has never quite been able to focus it like he has now. His new LP comes in at a humble 11 songs–quite the difference from the 30 track behemoth he dropped in 2018. The R&B stylings coupled with his soft vocals make for an intimate record that isn't begging to hit the top of the charts, but this lowkey Zayn is the vibe that suits him like none other.
Ashnikko
"Deal With It"
Blue haired with a personality that's even more colorful, Ashnikko makes an impact on the lively and assertive "Deal With It". Off her debut mixtape, the well-placed sample of Kelis' R&B classic "Caught Out There" adds a biting spice to a banger of a track.
NOFX
"Linewleum"
NOFX get meta on "Linewleum", a revision of their biggest hit "Linoleum" that explores why the hell it got so popular in the first place. The new version is largely the same as its original as far as instrumentation goes but self-aware lyrics like "I never even wrote a chorus / Just verses and a bridge" bring an unlikely situation full-circle 27 years later.
The Spill Canvas
"Firestorm"
Remember The Spill Canvas? Of course you do. Now they're back and although you don't have nifty AIM away messages to toss their lyrics into, their new track "Firestorm" is even better than their influential emo-pop from a decade ago. A groovy chorus takes their sound into a new era, proving this comeback isn't meant to just be a trip down memory lane.
Other new releases:
AFI – "Twisted Tongues"
Ariana Grande – "34+35 Remix" (feat. Doja Cat and Megan Thee Stallion)
Frank Iero and the Future Violents – Heaven is a Place, This is a Place
Chapel – "Pillow Talk"
Mat Kearney – "Can't Look Back"
Selena Gomez – "De Una Vez"
You Me at Six – Suckapunch
Why Don't We – The Good Times and the Bad Ones
Death Cab for Cutie – The Georgia EP
X Ambassadors – "ultraviolent.tragedies (withTerrell Hines)"
AFI – "Twisted Tongues" / "Escape From Los Angeles"
Aly & AJ – "Listen!!!"
Lindsey Stirling – "Lose You Now"
Pale Waves – "Easy"
DREAMERS, American Teeth, Wes Period – "Still Not Dead"
Beach Bunny – "Blame Game"
Zoe Wees – "Girls Like Us"
Lana "She Mad" Del Rey – "Chemtrails Over the Country Club"
dvsn – "He Said (feat Miguel)" / Amusing Her Feelings
Robin Thicke -"Beautiful"