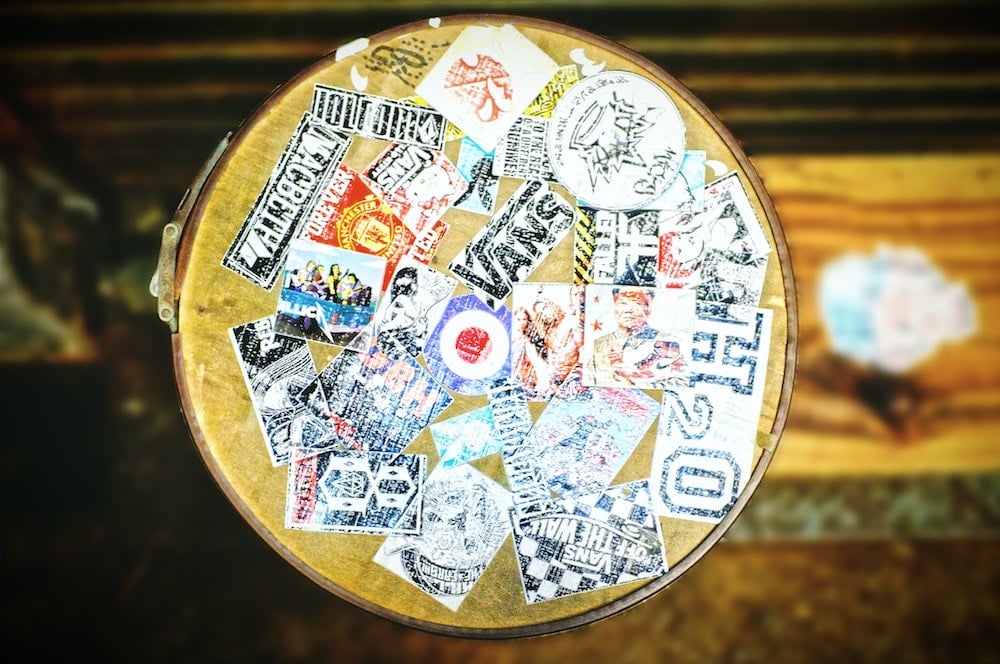 What better way to kick off a weekend than with new music? Fridays are always chock full of the latest songs and albums ready to be the soundtrack to everyone's antics, and here you'll find some of the week's standout releases. Whether you're ready to spin an anticipated song from a favorite artist or just taking a look at what's out there, there's a whole lot of tunes to dive right into. Who knows—maybe you'll find your next obsession.
Taylor Swift
Evermore (Deluxe Edition)
The deluxe edition of Taylor Swift'sEvermore adds two excellent songs to an already excellent record. "Right Where You Left Me" offers a nostalgic trip back to Swift's earlier years with a twangy guitar strum, while the tranquil "It's Time to Go" should have been on the LP to begin with. It's a solid way to kick off the year, and hopefully it isn't the last we hear from her.
The Juliana Theory
"Better Now"
It's been over fifteen years since we last got an album from the influential emo indie-rock group The Juliana Theory, but their comeback is sounding better than ever imagined. Their second track since reuniting, "Better Now", offers a haunting piano line with goosebump-inducing harmonies—it's the kind of song worth plugging in your headphones before blasting their earlier records from your speakers.
We the Kings
"Falling (So In Love)"
Part dance floor anthem, part pop-rock love song—frontman Travis Clark finds the best of both worlds on We the Kings' new single "Falling (So In Love)". The guitar work coupled with its electronic elements gives off that unique flavor that a track like Avicii's "Wake Me Up" provided, and Clark's ever-so-inviting vocals are instantly recognizable no matter what music it's set to.
Zayn
"Vibez"
Pop crooner ZAYN brings out the heavy R&B artillery on "Vibez", the latest single off his upcoming album (out next week). With Nobody Is Listening coming in at a healthy 11 tracks—compared to the 29 track behemoth he dropped in 2017–simplicity might just be exactly what it needs.
Linkin Park
"One Step Closer" (100 gecs Reanimation)
Linkin Park are just fine without being remixed—especially when it comes to the iconic Hybrid Theory, a record that still sounds as fresh now as it did when it came out in 2000. But electronic duo 100 gecs is paying tribute to track "One Step Closer" by completely reinventing it and, thanks to the original's eclectic "out-there" nature, they get a lot to play around with—mostly by stripping away its nu-metal qualities to make way for a glitch-hop coat of paint.
Escape the Fate
"Not My Problem" (feat. Travis Barker)
Are you even a band in 2021 if you're not collaborating with Travis Barker? Looks like this year is going to be yet another busy one for the blink-182 heavy hitter, who kicks it off by collaborating with Escape the Fate on "Not My Problem". The track is a radio-rock dream as hard-hitting percussion acts as the backbone to an arena-style chorus.
Kings of Leon
"The Bandit" / "100,000 People"
Kings of Leon's new singles are at two opposite ends of the spectrum and offer a good look at what to expect from their new album out in March. "The Bandit" is a catchy, indie smash that harkens back to earlier material, while "100,000 People" is a near-six minute epic that slowly burns into a wonderful finish. Though both tracks provide something different, they're still unquestionably authentic.
Mod Sun
"Flames" (feat. Avril Lavigne)
Rapper-turned-rocker Mod Sun adds another pop-punk styled gem to his catalog, thanks to production work from John Feldmann and a wonderfully placed feature from Avril Lavigne. Feldmann's pop shine makes Lavigne's hook explode in what is otherwise a mellow tune that fits both artists perfectly.
Other new releases:
Morgan Wallen – Dangerous
Tom Morello, Serj Tankian – "Natural's Not In It"
Passenger – Songs for the Drunk and Broken Hearted
Zara Larsson – "Talk About Love"
Florida Georgia Line – "New Truck"
Saweetie – "Best Friend (feat. Doja Cat)"
Jazmine Sullivan – "Girl Like Me (feat. H.E.R)"
Zara Larsson – "Talk About Love (feat. Young Thug)"
Florida Georgia Line – 6-Pack
Cheat Codes – "No Chill (feat. Lil Xxel)"
Andrew McMahon in the Wilderness – "New Year Song"
You Me At Six – "Adrenaline"
Galantis, JVKE – "Dandelion"
London Grammar – "Lose Your Head"
Leslie Odom Jr. – "Speak Now"
deadmau5, Wolfgang Gartner – "Channel 43"
Duran Duran – "5 Years"
Slowthai – "Mazza (feat. A$AP Rocky)"
dvsn – "Use Somebody"