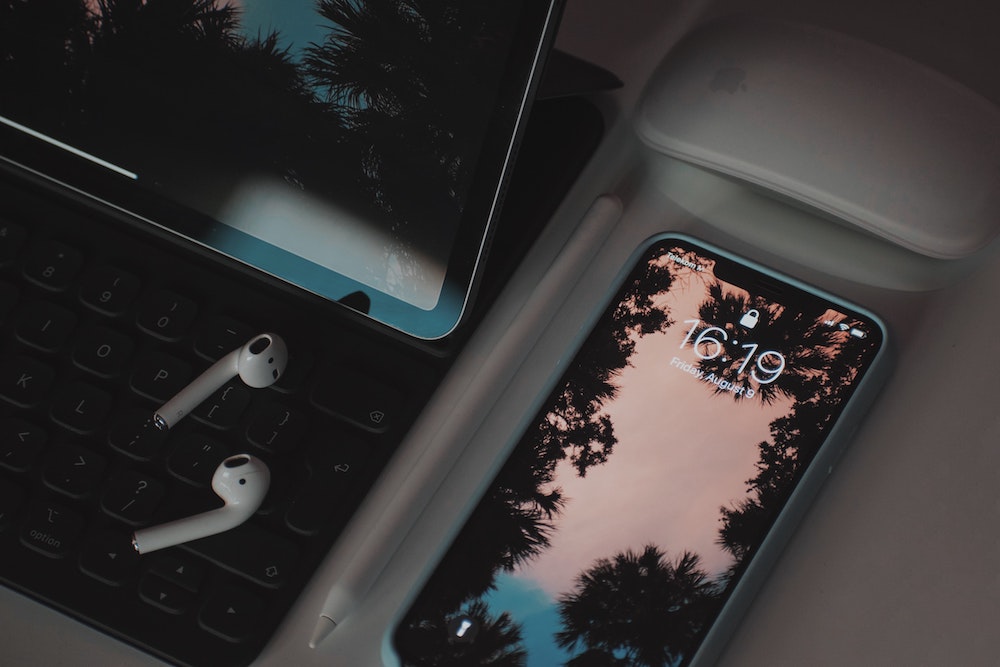 What better way to kick off a weekend than with new music? Fridays are always chock full of the latest songs and albums ready to be the soundtrack to everyone's antics, and here you'll find some of the week's standout releases. Whether you're ready to spin an anticipated song from a favorite artist or just taking a look at what's out there, there's a whole lot of tunes to dive right into. Who knows—maybe you'll find your next obsession.
Linkin Park
Hybrid Theory (20th Anniversary Edition)
Linkin Park's groundbreaking, genre-defining debut Hybrid Theory gets a re-issue to celebrate 20 years since its arrival. "Re-issue" might be an understatement—six CDs and 80 songs makes it an all out behemoth. Along with the initial record, the bottomless pit of extras include demos, b-sides, and more—it's the absolute complete package for anyone who has listened to the record even once. For those who haven't before, buckle up.
Yungblud
"Cotton Candy"
The earworm melodies alongside Yungblud's UK-as-heck vocals are the strangest combination and you can't help but want more of it. "Cotton Candy" continues his chokehold on pop music by delivering another palatable single, ripe with hooks and a chorus you couldn't shake even if you tried.
Goldfinger
"Wallflower"
Producer John Feldmann adds to his productive year by releasing his best work of 2020—a track with his own band Goldfinger. His legendary ska-punk act has been quiet since the release of The Knife in 2017, so "Wallflower" is a nice surprise that hopefully results in more to come.
Meghan Trainor
"My Kind of Present"
Christmas music in October is a tiny bit strange, but literally who even cares this year. You didn't even realize it was October until just now. Maybe the holidays are what we all need at the moment—shout out to Meghan Trainor for her holly jolly ditty, an original cut titled "My Kind of Present". Off her upcoming Christmas album, Trainor brings out the jingle bells for her brand of doo-wopy pop. Original holiday songs tend to be hit or miss but this one definitely….sleighs.
Bebe Rexha
"Baby, I'm Jealous" (feat. Doja Cat)
Out of the limelight for most of 2020, Bebe Rexha returns with a heavy hitter who's had a breakout year. "Baby, I'm Jealous" featuring Doja Cat bleeds confidence as the two complement each other effortlessly—a dreamy beat is carried by Rexha's smokey vocals and rounded out by Doja Cat's tenacious flow.
Billie Joe Armstrong
"War Stories"
Fun fact: Green Day released an album this year. While that Father of All… record was mostly forgettable, frontman Billie Joe Armstrong's work ethic remained intact, producing a number of covers in lockdown, that will all come together on a solo LP next month. Among the collection is "War Stories", a cover from the 1970s act The Starjets. Perhaps one of the lesser known songs he's covered, his rendition is faithful to the original, matching the guitar-heavy nature of the track and doing its guitar solo justice.
Joohoney
Psyche
Monsta X rapper Joohoney dishes out a musical melting pot with his fourth mixtape, Psyche. When not showcasing his aggressive flow on tracks like "Intro" and "Psyche", he flips the switch with a softer pop-rock vibe on lead single "Smoky". Regardless of style, Joohoney makes a statement with this tape that overflows with talent throughout.
Travis Scott
"Franchise" (Remix)
Travis Scott's massive single somehow just got bigger. "Franchise", which recently hit number one on the Billboard charts, certainly didn't need any extra firepower. But Future comes along for a remix that'll cement its spot at the top for a while. His addition isn't wasted either; instead of being tacked on at the end, he kicks the track off and fills in the gap in an intro that sounds like it was meant for him all along.
Little Mix
"Not a Pop Song"
Little Mix's "Not a Pop Song" is most certainly a pop song—but the group hammers it home that they're tired of living life that's formulaic. Besides the inspiring message, the track ultimately shines with the layered vocals and group chants in the chorus. Each member has their moment, sure, but it's just pop magic when they align as one.
Other new releases:
Daya – "First Time"
AC/DC – "Shot in the Dark"
Stevie Nicks – "Show Them The Way"
Labrinth – "No Ordinary"
Greta Van Fleet – "My Way, Soon"
Kiiara – lil kiiwi / "So Sick (feat. blackbear)"
Cheat Codes – "Stay"
Mokita – "Ready Yet"
VÉRITÉ – new limbs (vol. 1)
KONGOS – "Terrified"
Chase Atlantic – "MOLLY"
Sonny Fodera, Ella Eyre – "Wired"
Stephen Puth – "Whose Arms (feat. Sofia Reyes)"
Anderson .Paak – "JEWELZ"
Elton John – Jewel Box
The Smashing Pumpkins – Anno Santana
Cheat Codes, Bryce Vine – "Stay"
Quiet Child, Tinashe – "Ride Da Wav"
Bea Miller – "wisdom teeth"
ROLE MODEL – "going out"
Trey Songz – Back Home / "Rain (feat. Swae Lee)"
Daya – "First Time"
SAINt JHN – "Gorgeous"
THEY. – "Losing Focus (with Wale)"
Maggie Lindemann – "Scissorhands"
Victoria Monet, Kehlani – "Touch Me – Remix"
Omarion – "Involved"
Jhene Aiko – "Vote (as featured on ABC's black-ish)"