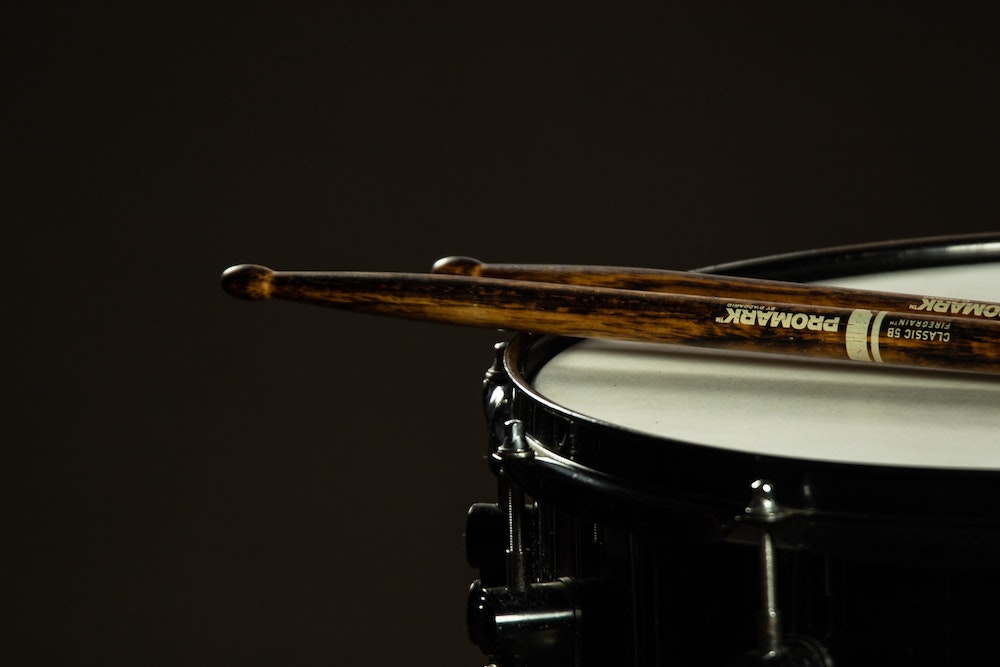 What better way to kick off a weekend than with new music? Fridays are always chock full of the latest songs and albums ready to be the soundtrack to everyone's antics, and here you'll find some of the week's standout releases. Whether you're ready to spin an anticipated song from a favorite artist or just taking a look at what's out there, there's a whole lot of tunes to dive right into. Who knows—maybe you'll find your next obsession.
Machine Gun Kelly
Tickets to My Downfall
While Machine Gun Kelly has typically been classified as a hip-hop artist, he throws genres out the window on Tickets to My Downfall. The self-proclaimed pop-punk record shines throughout, whether he's going emo-trap on "All I Know", strictly pop on "My Ex's Best Friend", or diving into that pop-punk sound that he does strangely well. For instance "forget me too" featuring Halsey, which slots easily into the idobi Radio playlist and yours too. Credit can be given to Blink-182's Travis Barker—who had a large part in creating the album—but MGK's raspy, unconventional vocals help make those riffs hit differently.
Mayday Parade
"Lighten up Kid"
In the midst of officially launching a solo act, singer/songwriter Derek Sanders still put time aside to give attention to his full-time gig in Mayday Parade. The result (dropping in October) is a tidy three-song EP featuring first single "Lighten up Kid"—a feel-good pop-rock gem from a band who can't make a bad song even if
they tried.
Deftones
Ohms
There's nothing to complain about when it comes to Deftones' ninth full-length, Ohms. The influential metal band are dialed in as usual, offering up menacing instrumentation that harkens back to the Deftones of old—mainly due to their reunion with producer Terry Date (who hasn't worked with the band since their 2003 self-titled record).
Corey Taylor
"Culture Head"
Slipknot frontman Corey Taylor is having fun. On his upcoming solo record Taylor has a dance-like-nobody's-watching mantra that spreads across the tracks released thus far. While songs like "Black Eyes Blue" are pure cheesy dad-pop, "Culture Head" is brash, loud, and unapologetic. It's a bit more technical than Slipknot typically is but fans will fall in love with ease.
Waterparks
"Lowkey as Hell"
"New Waterparks" is a lovely phrase, isn't it? The trio decides to bless the weekend with a new track titled "Lowkey as Hell", sporting a co-write from genre king FRND that helps take Waterparks into new territory. Rap verses lead into an explosive pop-rock chorus, taking the listener on a ride in a tune that barely runs over two minutes.
Everyone Dies in Utah
"Hit or Miss"
New Found Glory has approximately 10,000 cover songs under their belt, but you sadly don't see the same energy when it comes to others covering their music. Metal act Everyone Dies in Utah gives NFG the respect they deserve by dishing out a respectful cover of "Hit or Miss"—a tricky track to handle given its nostalgia factor. Still, the Texas quintet takes the challenge in stride by giving it a harder rock edge.
Travis Scott
"Franchise"
Would you like a banger with those fries? Travis Scott's hottest release of 2020—not involving hamburgers—goes to his new single "Franchise". Bringing along Young Thug and M.I.A., the industrial droning beat rattles your speakers as each guest makes an impact. It's delicious. And calorie free.
Our Last Night
"Bronze Serpent"
"Bronze Serpent" is a pop-post-hardcore hybrid that has Our Last Night reaching into their old bag of tricks. With a trap beat sprinkled on top of crunchy guitars, the song evolves into hell raising screams before being brought back down to earth with clean vocals. It isn't anything completely new for the band but they're one of the best at the formula.
Grandson
"Dirty"
With a few top 40 Alternative singles to his name already, Grandson has the potential to open the mainstream floodgates on his debut full-length. For now, the latest single "Dirty" puts Grandson's rock and roll prowess on display with a toe-tapping smash that has a hint of hip-hop thrown into the mix. Fueled By Ramen's roster is unquestionably one of the strongest in music, touting acts like Twenty One Pilots, Panic! at the Disco, and All Time Low—and Grandson may just be next in line to headline the list.
Zayn
"Better"
ZAYN has a few new eras going on—one involving music, and another involving a tiny human. The new dad is celebrating fatherhood with a brand new track that marks his return to the microphone after two years. "Better" is tinged with an R&B flavor that comes into full effect when paired with ZAYN's falsetto.
Other new releases:
Bruce Sprinsteen – "Ghosts"
OneRepublic – "Wild Life"
You Me at Six – "Beautiful Way"
Sia – "Courage to Change"
Bastille – "Survivin'"
Sufjan Stevens – "Run Away With Me"
Jessie Reyez – "NO ONE'S IN THE ROOM"
VERITE – "i'll take the blame"
The Smashing Pumpkins – "Confessions of a Dopamine Addict"
Sylvan Esso – Free Love
Swae Lee – Dance Like No One's Watching
Jake Miller – "Reset"
You Me At Six – "Beautiful Way"
The Neighbourhood – Chip Chrome & The Mono-Tones
Public Enemy – What You Gonna Do When the Grid Goes Down?
Joji – Nectar
Bryson Tiller – "Rambo (Last Blood) (feat. The Weeknd)"
Lil Wayne "Life of Mr. Carter"
Jennifer Lopez, Maluma – "Pa Ti – Spanglish Version"
A$AP Ferg – Floor Seats
Tiesto – "The Business"
Super M – Super One – The 1st Album
Kylie Minogue – "Magic"
Carrie Underwood – My Gift