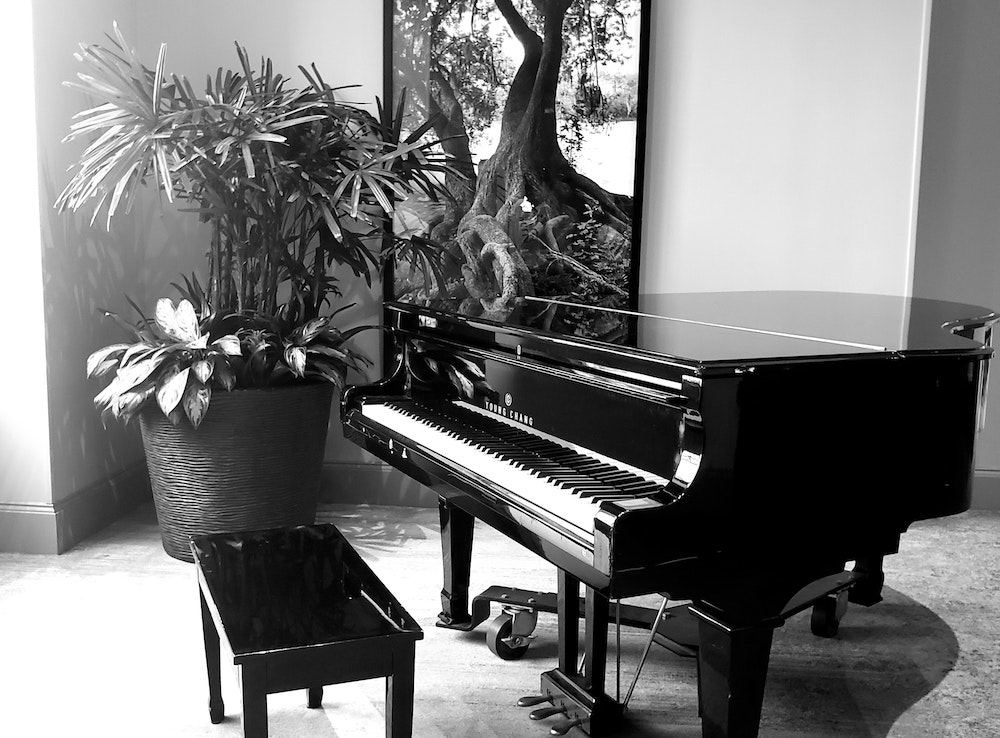 What better way to kick off a weekend than with new music? Fridays are always chock full of the latest songs and albums ready to be the soundtrack to everyone's antics, and here you'll find some of the week's standout releases. Whether you're ready to spin an anticipated song from a favorite artist or just taking a look at what's out there, there's a whole lot of tunes to dive right into. Who knows—maybe you'll find your next obsession.
Knuckle Puck
20/20
Knuckle Puck's new record, 20/20, is packed with relatable and emotive lyrics—one of the many reasons that make the band's third full-length one of the best pop-punk records of the year. Lyrics aside, the band doubles down on their pop qualities that result in tracks like the head-bobbing "Sidechain" and the nostalgic "Into the Blue".
FRND
"Maliboo"
FRND has had a year. Credited with writing songs for Katy Perry and essentially the entire Blackbear record, the pop producer has quietly become one of the best in the game—that's not even considering what he does with his own music. FRND's new single "Maliboo" proves that his own stuff is right up there with the chart-toppers, supplying earwormy hooks and easygoing vocals.
Yungblud
"God Save Me, But Don't Drown Me Out"
Eccentric UK singer/songwriter YUNGBLUD is looking to up his rising star power with his new album out in November titled Weird!. He wants to 'embrace the strange' and the first single does just that. "God Save Me, But Don't Drown Me Out" is a soaring rock anthem, unlike anything he's done before. His piercing shrieks barely fit the track either but this odd mixture makes it so appealing.
American Authors
Counting Down
If you haven't been keeping tabs on American Authors, know that they're masters of consistency when it comes to constructing radio-ready rock jams. The EP Counting Down is short but there are some fun surprises, like the slow-burn title track or the dancey "Best I Can".
Hot Chelle Rae
"Come My Way"
Hot Chelle Rae was a reunion we didn't know we needed. After a lengthy hiatus, their return in 2019 was a surprising refresh of a sound that would have been dated if they brought it back from 2011. Their new single "Come My Way" is major repeat-material with an arsenal of hooks only HCR could dream of.
Smallpools
"Cycle"
Veteran pop band Smallpools have always felt like they're ready to completely blow up, even though they've been around forever. This is mostly due to the fact the trio knows how to reinvent their sound ever so much to come off new and exciting—in a way that's authentic. "Cycle" is yet another moment in the band's career where they're poised to rise to a new level thanks to a showstopping chorus.
Justin Bieber
"Holy" (feat. Chance the Rapper)
Justin Bieber wasted no time jumping on a new era and leaving his Changes record in the dust—and it's probably for the best. "Holy" is Bieber's strongest track in years with a solid verse from guest Chance the Rapper. The pop/hip-hop vibes can be attributed to production/writing by Jon Bellion, whose eclectic style is draped all over this one.
Billie Joe Armstrong
"Kids in America"
Green Day frontman Billie Joe Armstrong keeps his covers rolling, and they get better as each one comes along. His take on the 80s hit "Kids in America" is a fun and faithful rendition of the original, but we're pretty sure he could cover silence and it'd still be a must-listen.
Sam Smith
"Diamonds"
After too many delays, Sam Smith finally sets the wheels in motion for the upcoming record Love Goes. Scheduled for an October release, the album sadly isn't including any of the tracks released over the past year or so; that means the banger "I'm Ready" with Demi Lovato is relegated to the deluxe edition. However, there may still be some magic up Smith's sleeve, if "Diamonds" has anything to say about it. The new single is born and made with dancefloors in mind—disco personality seeps
in throughout.
League of Legends
"Take Over" (feat. Max,
A Day to Remember, Henry)
The theme song forLeague of Legends' multi-million dollar Worlds tournament gets a triple-threat treatment from singer/songwriter Max, Henry Lau, and A Day to Remember frontman Jeremy McKinnon. "Take Over" has the attributes needed for as big of a stage as LoL provides, presented by dark and brooding percussion and electronic elements to give it an intense edge.
Prince
"I Need a Man" (2020 Remaster)
Down deep into the vault we go for another Prince rarity: "I Need a Man". This one wasn't even meant for the singer in the first place. Crafted in 1981 and intended for blues crooner Bonnie Raitt, the funky horn-laden track bleeds with Prince's tenacity and style. It'll be amongst the many unreleased tracks on the upcoming deluxe issue of his classic Sign O' the Times—just in case you didn't have enough Prince in your rotation already.
Other new releases:
COIN – "You are the Traffic"
MAX, SUGA – "Blueberry Eyes"
Rachel Platten – "Soldiers"
Rise Against – "Broken Dreams Inc."
LANY – "Cowboy in LA"
Keith Urban – "One Too Many"
Acceptance – "Bend the Light"
Ali Gate, Alessia Cara – "Welcome Back"
Anitta – "Me Gusta (with Cardi B & Myke Towers)"
Alicia Keys – ALICIA
Kygo, Donna Summer – "Hot Stuff"
Nothing But Thieves – "Impossible"
The Hunna – "Young & Faded"
Nothing,nowhere. – "Pretend"
Pentatonix – "Mad World"
Busta Rhymes – "YUUUU (feat. Anderson .Paak)"
Elton John – "Sing Me No Sad Songs"
Pendulum – "Nothing For Free" / "Driver"
PUP – "Rot"
Valley – "hiccup"