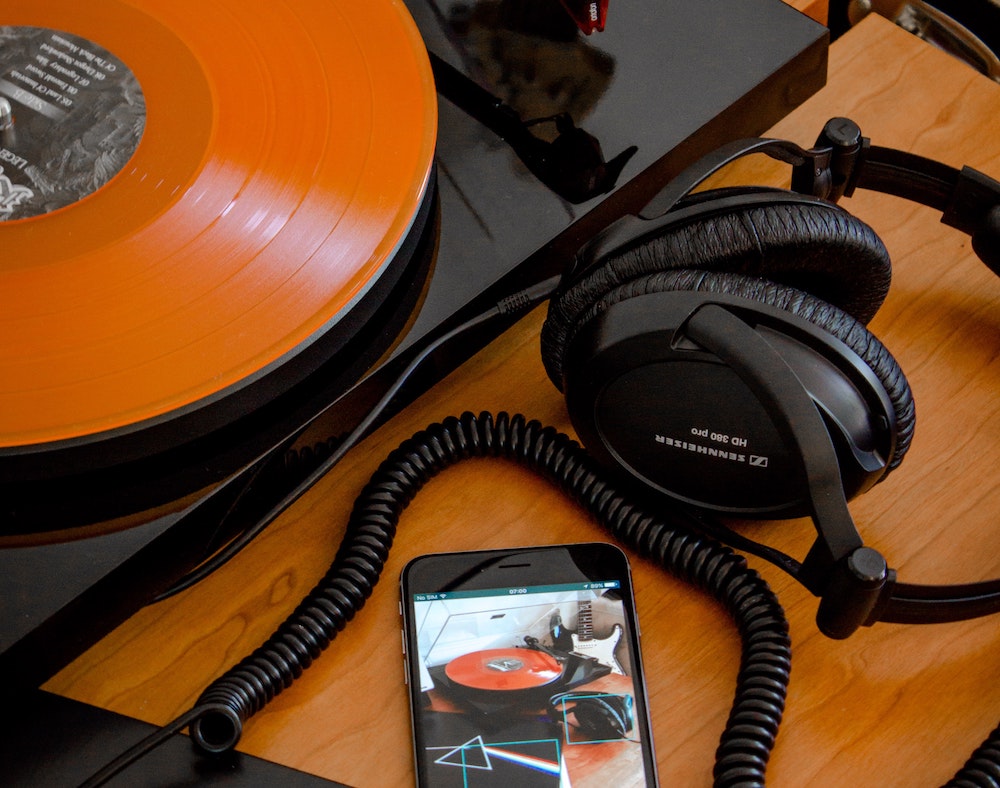 What better way to kick off a weekend than with new music? Fridays are always chock full of the latest songs and albums ready to be the soundtrack to everyone's antics, and here you'll find some of the week's standout releases. Whether you're ready to spin an anticipated song from a favorite artist or just taking a look at what's out there, there's a whole lot of tunes to dive right into. Who knows—maybe you'll find your next obsession.
Katy Perry
Smile
Katy Perry has a number of reasons to smile. The best album of her career releases just days after she gives birth to her daughter Daisy Bloom, which also happens to be the most adorable name of all time. Smile finds Perry heading back to her pop days of old but not in a way that feels like she's chasing at old trends. Even tracks like "Teary Eyes" is her way of succeeding at the poorly-received experimental sound from 2017's Witness. There's little she does wrong here, placing her back in the throne of pop perfection.
BTS
"Dynamite" (Extended)
BTS' "Dynamite" can't be denied. The k-pop phenom's first English-language single is already on track for a number one debut, but that isn't stopping them from upping their stream count with a few extras. An acoustic and EDM remix now accompanies the main track in case you're in the mood for something a little different—but they don't do enough to ever make you want to stop listening to the original.
Porter Robinson
"Mirror"
"Mirror", the latest track from songwriter/producer Porter Robinson, shines with its authenticity. "Mirror is a song about the costs of being hard on yourself", Robinson says, and you can hear the emotion bleed through with every note. As piano leads into the track, Robinson makes use of his high-pitched vocal alteration in tandem with his own, creating a wonderful pseudo-duet that soars higher than he could ever make his voice.
Acceptance
"Wildfires"
You'd be hard-pressed to find a band whose reunion sounds better than Acceptance's. Since reuniting in 2015, the band picked up right where they left off 12 years prior with the excellent Colliding by Design, and now this year will mark a new chapter with Wild, Free. It's out in October but the new track "Wildfires" keeps anticipation burning steady with Jason Vena's inviting vocals and the signature Acceptance pop-rock melody to match.
Calvin Harris
"Over Now" (feat. The Weeknd)
Calvin Harris drops his monster track "Over Now" with vocals from none other than The Weeknd. The Weeknd delivers what is probably his best of 2020 on top of Harris' superstar production and a funky dancebeat—reminiscent of the style from his acclaimed Funk Wav Bounces record.
Blackpink
"Ice Cream (feat. Selena Gomez)"
Blackpink's latest takeover comes in the form of the aptly titled, sugary sweet "Ice Cream". It sports an all-star cast behind it—Selena Gomez is a guest feature, but Ariana Grande had her hand in writing it. Despite the firepower, Blackpink asserts their dominance and makes the bubbly track solely their own.
Disclosure
Energy
Add some energy to your weekend with the inventive new record from electronic duo Disclosure. Energy is summed up as a total dancefloor dream with smart features implemented from the likes of Kehlani and Common, but where Disclosure excels most is their intertwining of styles ranging from pop to house to hip-hop.
Billie Joe Armstrong
"That Thing You Do!"
Billie Joe Armstrong is on the prestigious list of "singers that can sing anything and you'd be happy to listen". Those beautiful pipes take on a cover of "That Thing You Do!"—arguably one of the best soundtrack songs of all time and a wonderful tribute to the track's writer Adam Schlesinger.
Knuckle Puck
"Earthquake"
Knuckle Puck's opening guitar riff on "Earthquake" is all you need to hear to convince you the track is the real deal. The band has been coming out swinging on their upcoming album 20/20—"Earthquake" follows that trend. Like their previously released LP songs, the tune's focal point revolves around its catchy chorus and is a major earworm in general.
Portugal. The Man
"Tomorrow"
From a new charity album, At home with the kids, Portugal. The Man offers up a cover of the Annie classic "Tomorrow". Proceeds from the record will benefit Save The Children, and the cover is the perfect background to chill out to with the band's airy instrumentals and tranquil soundscape.
Other new releases:
ILLENIUM – "Nightlight"
Neon Trees – "New Best Friend" (DVRKO Remix)
5 Seconds of Summer – "Kill My Time"
Travis Scott – "The Plan"
JoJo – Good to Know (Deluxe)
Big Sean, Nipsey Hussle – "Deep Reverence"
Ty Dolla $ign – "Expensive (feat. Nicki Minaj)"
Dua Lipa – Club Future Nostalgia: The Remixes
Russ – "Take You Back (feat. Kehlani)"
Black Thought – "Good Morning (feat. Pusha T, Swizz Beats & Big Mike)"
Aluna, KAYTRANADA, Rema – "The Recipe"
Rich Brian – 1999
Smashing Pumpkins – "Cyr"
Keith Urban – "Tumbleweed"
Rudimental – "Come Over (feat. Anne-Marie & Tion Wayne)"
Kidd Keo – "DEMONS (feat. Young M.A)"