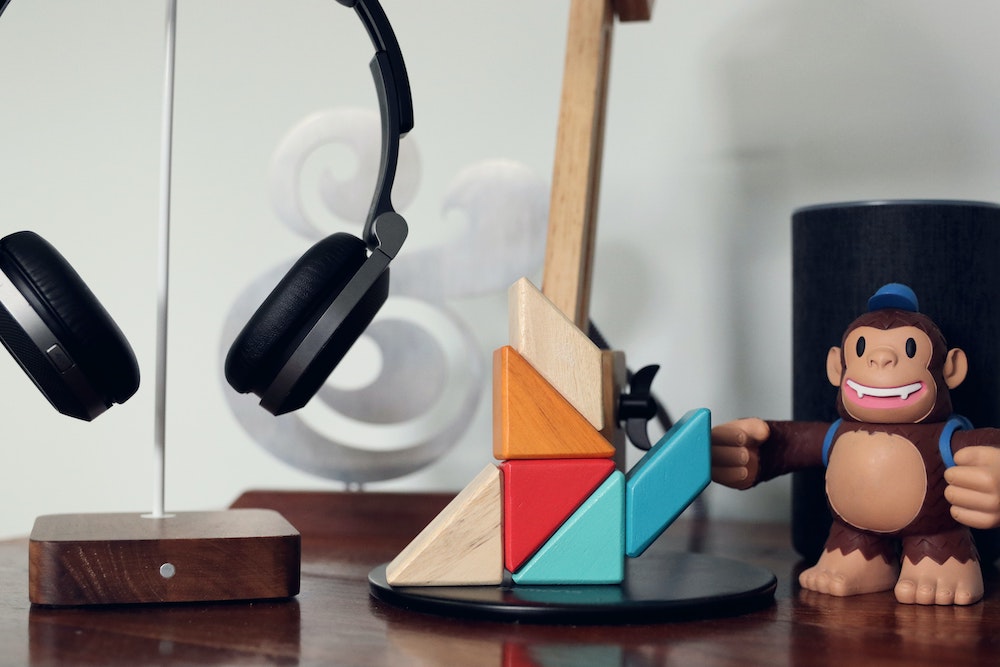 What better way to kick off a weekend than with new music? Fridays are always chock full of the latest songs and albums ready to be the soundtrack to everyone's antics, and here you'll find some of the week's standout releases. Whether you're ready to spin an anticipated song from a favorite artist or just taking a look at what's out there, there's a whole lot of tunes to dive right into. Who knows—maybe you'll find your next obsession.
Taylor Swift
Folklore (Deluxe)
Folklore doesn't need an introduction. Taylor Swift's career-defining full-length is still breaking records after its sudden release a few weeks back, but now it's resurfacing with an extra treat. Previously a Target exclusive, bonus track "The Lakes" heads to streaming services completing the full Folklore package—it's good enough to make the track listing of a Swift album any day of the week.
BTS
"Dynamite"
BTS are near-unrecognizable on their new single "Dynamite", and that might be why it's so appealing. Their first full-English single caters to the market insanely
well by reimagining their k-pop sound into a hybrid of Katy Perry x early One Direction, setting the stage for success for a group whose ceiling only seems to keep growing higher.
Katy Perry
"What Makes a Woman"
It's always weird when an artist decides to drop an album closer sooner than the record's release date—it's like a spoiler alert in music form. Closers are generally reserved for a record's most impactful song and Katy Perry's "What Makes a Woman" seems like it'll fit that bill. Unlike Smile's previously-released singles, the closer tones down Perry's pop-heavy radio smashes for an impactful ballad that's gorgeously written.
The Front Bottoms
In Sickness & In Flames
Kane Hodder. Days Away. The Swellers. And now, The Front Bottoms.
The Front Bottoms won't sell out an arena, but they join the exclusive company of being amongst the best bands that Fueled By Ramen has ever had to offer. In Sickness & In Flames is a whirlwind of a record from the indie-pop duo, where each song smacks you in the face with either its larger-than-life guitar tones or emotional lyrical themes. Whatever ends up clicking with you, you'll be glad it did.
The Killers
Imploding the Mirage
The Killers'Imploding the Mirage is like a time machine set back to the age of synth pop and new wave; it's ultimately a better period than the one we're in now. Brandon Flowers asserts his dominance as one of music's top frontmen throughout the band's sixth LP, bellowing in the anthemic "My God" and acting as a melodic force in "Dying Breed".
Deftones
"Ohms"
The Deftones comeback single, the title track to their upcoming album, Ohms, was very worth the wait. It's a homecoming of sorts for the storied rock band, who are working with producer Terry Date for the first time in 17 years. Despite the age of that 2003 self-titled record, qualities from those tunes bleed over to "Ohms"—the heavy instrumentation is at the forefront where Deftones are at their best. Don't fix what isn't broken.
The All-American Rejects
Rejects Faves
With four albums to work with, numerous singles, and plenty of b-sides, it's not an easy task to come up with a definitive 'greatest hits' from The All-American Rejects; it's basically their whole discography. Despite your faves, Rejects Faves is the band's newest compilation of album deep cuts that are worth circling back around to. You won't find any "Swing Swing" here but there are AAR classics in their own right like "Your Star" and "Why Worry".
The Night Game
"I Feel Like Dancing"
Martin Johnson of The Night Game really, really likes The 1975—at least that's what it sounds like with his new single "I Feel Like Dancing". The tune is absolute earcandy from start to finish, only made better by pitch-perfect key change. Johnson rarely disappoints but he went above and beyond on this one.
American Authors
"Brick by Brick"
American Authors waste no time getting right to the gist of it on "Brick by Brick", introducing its energetic chorus from the opening notes. The inclusion of horns is a nice touch that adds to the track's bravado—there's no doubt this was made with the hopes of becoming the soundtrack to ESPN montages during March Madness.
Pharrell
"Entrepreneur" (feat. Jay-Z)
Pharrell and Jay-Z use their influential voices with "Entrepreneur" to combat systemic racism and highlight Black individuals making change. As part of a cover story with Time magazine, Pharrell talks about how the track is meant to delve into the disadvantages Black individuals face, which sets them on a difficult path to achieve goals like running a business. It's a powerful message that comes from two highly successful Black businessmen and the discussion it invokes is important.
Other new releases:
You Me at Six – "Make Me Feel Alive"
blackbear – everything means nothing
Blaqk Audio – Beneath the Black Palms
Flor – "IMHO"
New Politics – Escape to Paradise EP
Charlie Puth – "Free"
DREAMERS – "Teddy Bear"
Kiiara – "Never Let You"
TOMORROW X TOGETHER – DRAMA
Maluma – PAPI JUANCHO
Dolly Parton – "Mary, Did You Know?"
blackbear, Lauv – "if i were u"
Phoenix – "Identical"
Bazzi – "Crazy"
Father John Misty – To S. / To R.
Mulatto – Queen of the Souf / "In n Out (feat. City Girls)"
Tate McRae – "don't be sad"
Madison Beer – "Baby"
Internet Money – "Thrusting (feat. Swae Lee & Future)"
Troye Sivan – In A Dream
AJR – "Bang! – Remix (feat. Hayley Kiyoko)"
Corey Taylor – "Black Eyes Blue"
Cold War Kids – New Age Norms 2
FLETCHER – "Feel"
Nas – King's Disease
Brasstracks – "Golden Ticket (feat. Masego, Common)"
London Grammar – "Baby It's You"
Carly Rae Jepsen – EMOTION [bonus tracks]
Clean Bandit, Mabel – "Tick Tock (feat. 24kGoldn)"
Charlie Puth – "Free"
Bright Eyes – Down in the Weeds, Where the World Once Was
Iggy Azalea, Tinashe – Dance Like Nobody's Watching
Vic Mensa – V TAPE / "2HONEST feat. SAINt JHN)"
Reik, Jesse Reyez – "Lo Intente Todo"
Tim McGraw – Here on Earth
boy pablo – rest up
RZA, Ghostface Killah – "Fighting for Equality"