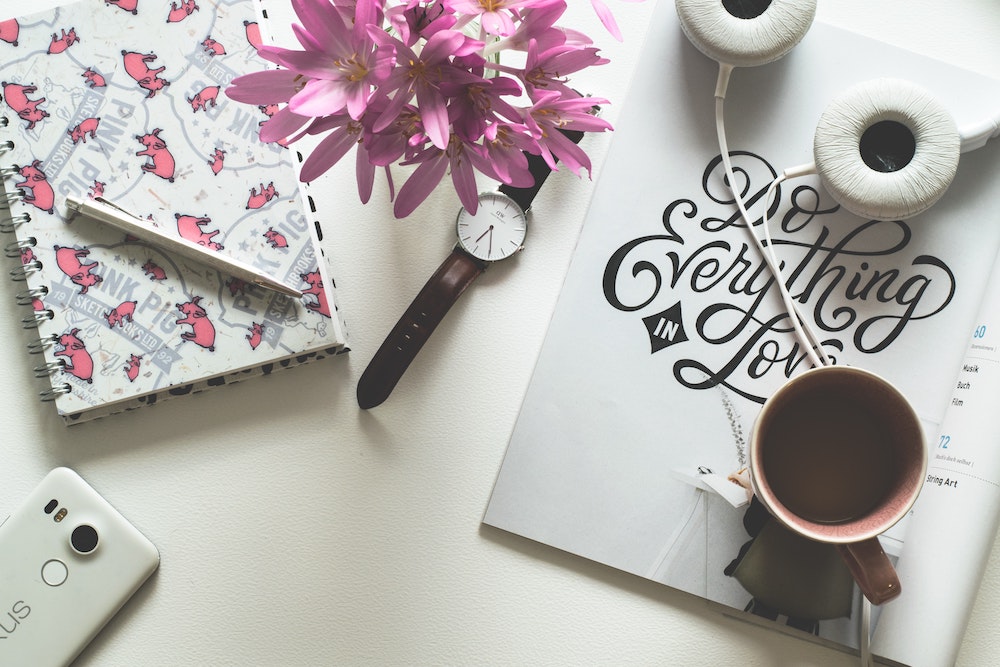 What better way to kick off a weekend than with new music? Fridays are always chock full of the latest songs and albums ready to be the soundtrack to everyone's antics, and here you'll find some of the week's standout releases. Whether you're ready to spin an anticipated song from a favorite artist or just taking a look at what's out there, there's a whole lot of tunes to dive right into. Who knows—maybe you'll find your next obsession.
Seaway
"Big Vibe"
Seaway fans, rejoice. The Australian pop-punk band has taken far too long to follow up their excellent Vacation album. The wait is finally ending in October. With their forthcoming Big Vibe, Seaway's putting their time away on display by flexing gigantic sound and attitude on the first single and title track—it results in a more mature rock style that is still unmistakably Seaway.
The Dangerous Summer
Live in Baltimore 2019
Need something to cure your lack-of-concert-blues? The Dangerous Summer hooks everyone up by releasing a live album that was recorded last year. The Live in Baltimore 2019 set is sprinkled with tracks spanning throughout the band's entire career. The musicianship is on point, and AJ Perdomo's raw emotion is why they've always been a band that you can't ignore when they stop by your city.
State Champs
Unplugged
State Champs are among the few pop-punk bands that are almost better acoustic than they are full-band. It's not a slight against their usual material—their stripped-down renditions can't be successful if the original songs stink—but the band has a way of reinventing their tunes and not just copy-pasting them. You've got to respect that. Their Unplugged EP is State Champs at full-throttle, especially on the acoustic cuts written solely for this collection.
The Killers
"Dying Breed"
Brandon Flowers & Co. continue to impress with their upcoming LP Imploding the Mirage. This time they debut the dream pop marvel "Dying Breed". While impressive from the start, the track truly takes off midway through with heightened percussion and synth that demands your attention.
The Front Bottoms
"Fairbanks, Alaska"
Indie-pop duo The Front Bottoms are vastly underrated but their new tunes may be what they need to finally break through in the way they deserve. "Fairbanks, Alaska" is a track hoping that it's worthy of the volume getting cranked to 10—it's absurdly accessible even with their vocals being the acquired taste they are.
Linkin Park
"She Couldn't"
To celebrate 20 years since Linkin Park changed the face of the genre with their breakout record Hybrid Theory, the band is releasing a special anniversary edition loaded with more content than you can wrap your head around. "She Couldn't" is merely a taste of the numerous demos and rarities the band is giving access to. While it's a demo in every sense of the term, you can tell it had the makings of something special. The most amazing part, though, is the glimpse it offers into the sessions that turned LP into global superstars.
Our Last Night
"Ignorance Is Bliss"
Our Last Night has toned down the covers in 2020, so far, but the result is one of their best original tracks in "Ignorance is Bliss". No screams are in an earshot and the post hardcore qualities get brushed aside for a poppier tone that vocalist Trevor Wentworth always fits the playbook for. From the catchy guitar lines to the Bring Me the Horizon-style chorus, this is the direction they should be headed in.
Drake
"Laugh Now Cry Later"
Drake is following up this year's Dark Lane Demo Tapes with the single "Laugh Now Cry Later". Scheduled to appear on his new album (out maybe soon?), the track certainly raises the hype for what's to come. Excellently produced with a triumphant, minimalist beat, Drake's nonstop hooks catch a breather with a feature from rapper Lil Durk.
Miley Cyrus
"Midnight Sky"
Despite a musical identity crisis over the past few years, Miley Cyrus has settled on a sound with "Midnight Sky" that she fits into naturally. Co-written by an ensemble that includes none other than Jon Bellion, the disco flavor of the tune makes you think The Weeknd will hop on at every moment—but until a remix this is solely Miley's world and we're just living in it.
Other new releases:
Kane Brown – Mixtape Vol 1
Madeon – "The Prince"
Charlie Puth, blackbear – "Hard on Yourself"
Alicia Keys – "So Done (feat Khalid)"
LANY – "you!"
blackbear – "Lil bit"
Sufjan Stevens – "Video Game"
Biffy Clyro – A Celebration of Endings
YUNGBLUD – "Lemonade (with Denzel Curry)"
Sam Smith – STRIPPED EP
Dua Lipa – "Levitating (feat Madonna and Missy Elliot) [The Blessed Madonna Remix]"
Anderson .Paak, Rick Ross – "CUT THEM IN"
Cheat Codes. DVBBS – "No Time (feat Wiz Khalifa and PRINCE$$ ROSIE)"
Evanescence – "Use My Voice"
Future Islands – "Thrill"
Sylvan Esso – "Rooftop Dancing"
Ciara – "Rooted (feat. Ester Dean)"
Burna Boy – "Monster You Made (feat. Chris Martin)" / Twice As Tall
The Japanese House – Chewing Cotton Wool
FLETCHER – "If I Hated You"
CHIKA – "My Power"
SuperM – "100"
Ella Eyre – Quarter Life Crisis 
24Goldn, Chelsea Collins – "Water Run Dry"