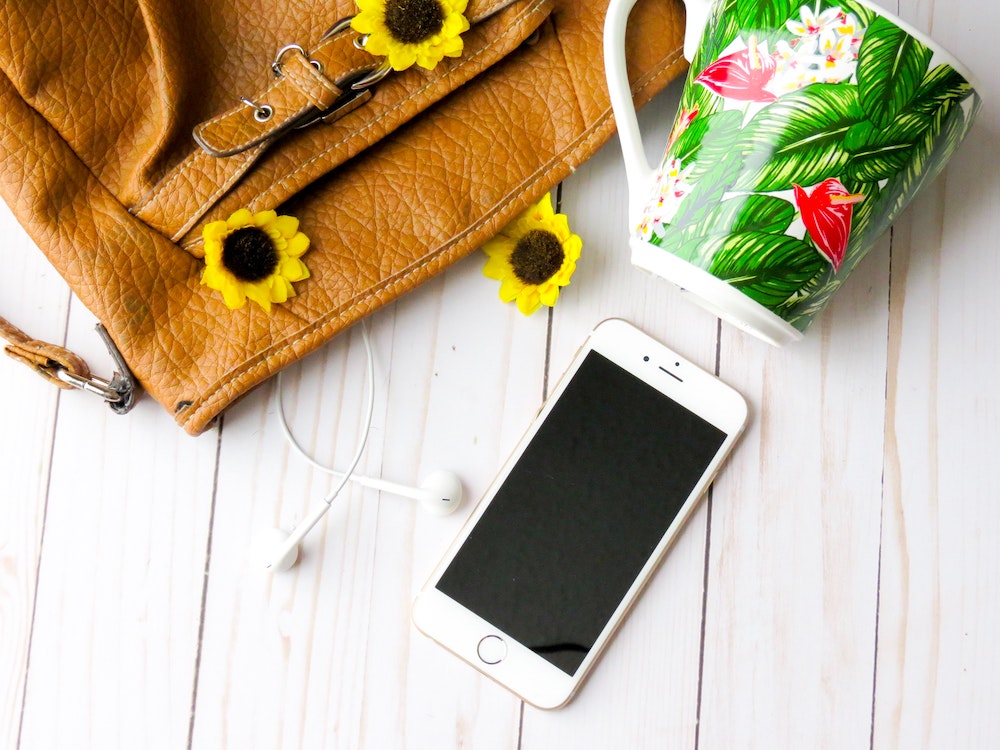 What better way to kick off a weekend than with new music? Fridays are always chock full of the latest songs and albums ready to be the soundtrack to everyone's antics, and here you'll find some of the week's standout releases. Whether you're ready to spin an anticipated song from a favorite artist or just taking a look at what's out there, there's a whole lot of tunes to dive right into. Who knows—maybe you'll find your next obsession.
Motion City Soundtrack
"Crooked Ways"
2020 needs to be put directly into a trash can but, if anything good comes out of it, it's the new Motion City Soundtrack single. With no lead up to "Crooked Ways" or even any announcement, it's unclear as to what the intentions are with it. Part of a future album? Just a one-off single? Honestly, who cares? The band is back with original material after five years and we're all here for it. This track is unmistakably MCS even though it's unlike anything they've done before and Justin Pierre proves to still be a master of the genre.
Corey Taylor
"Black Eyes Blue" / "CMFT Must Be Stopped"
Slipknot frontman Corey Taylor delivers his brand of corny-dad-pop-rock on "Black Eyes Blue" and a future WWE intro song on "CMFT Must Be Stopped". In general, the sound is not quite as rock as his act Stone Sour and certainly not as intense as Slipknot, but going without the ghoulish mask reveals his true self and it's something that comes across well on these solo singles.
Andrew McMahon in the Wilderness
"Get on My Wave"
Andrew McMahon makes music that is almost a security blanket for listeners—you know that whatever he constructs is something that is able to put you in a good mood. Under his 'In the Wilderness' moniker, McMahon unveils a necessary piece of ear candy in the vibrant "Get on my Wave". A percussive beat and familiar guitar strum is only the appetizer to what is an intoxicating chorus made better by piano imitating McMahon's vocal melody.
Taylor Swift
"Cardigan" (Cabin in Candlelight Version)
Need a soundtrack for hanging out in a cabin in candlelight? Taylor Swift has you covered. After releasing her acclaimed surprise record Folklore last week, an alternate version of the single "Cardigan" debuts to set a different kind of mood. Dropping the tempo on this 'cabin in candlelight' version adds a deeper, darker tone to the track that emphasizes Swift's emotional prowess.

Billie Eilish
"My Future"
Following up her theme to the next James Bond film, No Time to Die, Billie Eilish's "My Future" is a beautifully crafted and produced track that kicks off in a somber fashion before flipping to something more upbeat and jazzier. The accompanying video adds to its effect, depicting an animated Eilish drenched in rain before basking in sunlight as the beat picks up.
Dan + Shay
"I Should Probably Go to Bed"
Dan + Shay can't miss. The country-pop duo dip their feet in adult contemporary vibes on the new track "I Should Probably Go to Bed". While it isn't pure radio fuel, like "10,000 Hours", the guys revisit the formula for the slow-burn "Speechless" that will most likely result in another chart-topper.
As It Is
"Soap 2020"
After taking a step back from full-blown pop-punk on their latest, The Great Depression, As It Is double-down on their new sense of self by reimagining a track from the past. Aptly called "Soap 2020", the new version of their 2017 tune, "Soap", takes the aggressive original and transforms it into an 80s-esque pop dream. Whether you prefer the original or this new version, you can't deny that As It Is are always willing to push the envelope with their sound.
Weezer
"Hero" (Piano Version)
Weezer's rocking "Hero" gets a fresh coat of paint in the form of an easy going piano version. The keys help make the song and its message hit a little harder, but the track also emphasizes Rivers Cuomo's voice in a way that maximizes its cheesy factor. The consensus? It's the best of both worlds.
Knuckle Puck
"What Took You So Long?"
"What Took You So Long?" is the title of the latest Knuckle Puck jam but it could also be the question fans have been asking for years, waiting for them to drop a song like this. Nostalgic, melodic, and instantly addictive are the highlights on this pop-punk tour de force.
Marshmello
"Be Kind" (Stripped)
Marshmello's hit with Halsey "Be Kind" was fairly low key for the producer in general, but this stripped version takes it a step further and lets Halsey take full control. With only barebones production and light percussion, her voice is an absolute showstopper to the highest degree.
Other new releases:
Travis Barker – "Forever" (feat. Run the Jewels)
The Fall of Troy – "Chain Wallet, Nike Shoes"
McFly – "Happiness"
Sam Smith – "My Oasis"
grandson – "Riptide"
American Hi-Fi – "Another Nail in My Heart"
Bastille, Graham Coxon – "WHAT YOU GONNA DO???"
The BAND CAMINO, Chelsea Cutler – "Crying Over You"
Brandy – B7
Zella Day – "Only A Dream"
Biffy Clyro – "Weird Leisure"
Everything Everything – "Violent Sun"
Creeper – Sex, Death, and the Infinite Void
Mike Shinoda – Dropped Frames, Vol. 2
Toulouse, Seinabo Sei – "If I Wunna"
Eric Church – "Bad Mother Trucker"
Alanis Morissette – Such Pretty Fork in the Road
Toni Braxton – "Dance"
Disclosure – "Douha (Mali Mali)"
Rascal Flatts – "How They Remember You"
Marilyn Manson – "WE ARE CHAOS"
The Vamps – "Married In Vegas"
Foxes – "Woman"
Glass Animals – "It's All So Incredibly Loud"
No Rome – "1:45AM (feat. Bearface)"
Touche Amore – "Limelight"