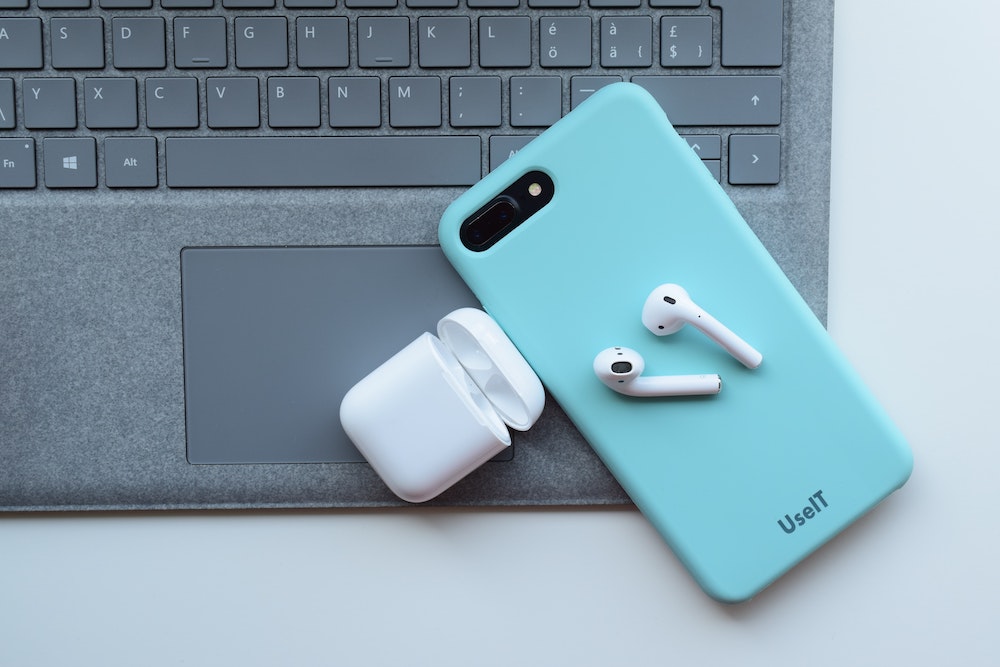 What better way to kick off a weekend than with new music? Fridays are always chock full of the latest songs and albums ready to be the soundtrack to everyone's antics, and here you'll find some of the week's standout releases. Whether you're ready to spin an anticipated song from a favorite artist or just taking a look at what's out there, there's a whole lot of tunes to dive right into. Who knows—maybe you'll find your next obsession.
Katy Perry
"Smile"
Katy Perry doesn't waste any time on the title track to her upcoming album Smile, barreling her way into a massive chorus that gives Teenage Dream a run for its money. The chorus, naturally, shines here—you can barely remember the verses. It's a testament to Perry's willingness to pivot back to her pop days of old and she does so with ease.
Gerard Way
"Here Comes the End"
In case you haven't gotten around to it yet, there's still time to catch up on season one of The Umbrella Academy before the next one drops on Netflix later this month. The source material's mastermind, My Chemical Romance's Gerard Way, has fortunately had no problem sticking his hands into things on the music side of the show, providing the theme for season two with the new track "Here Comes the End". Featuring renowned singer/songwriter Judith Hill, the garage rock-esque tune matches the insanity of the show and it's a pretty fun song to boot.
Mike Shinoda
Dropped Frames Vol. 1
Mike Shinoda's latest full-length is his fans' record as much as it is his. Created with help from fan suggestions via Twitch, Dropped Frames Vol. 1 is a gold standard when it comes to creativity. Though it's largely instrumental, Shinoda mixes and matches sounds to create a perfect accompaniment to any task that needs some background music.
The Dangerous Summer
"F*** Them All"
Never shy of speaking their mind, The Dangerous Summer are back with a biting new single titled "F*** Them All". To no surprise, the musicianship here is on point—airy guitars complement steady drum work, while frontman AJ Perdomo's impactful lyrics carry his raspy yet inviting pipes.
Juice WRLD
Legends Never Die
Legends Never Die is a posthumous album that achieves what it was set out to do—honor the life and career of fallen star Juice WRLD. The pop-rapper had too much potential to truly comprehend but this LP at least offers a window into his unheard songs. It creates a cohesive (and bittersweet) record. While we're fortunate to hear his songs (notably "Life's a Mess" with Halsey) again, it's a reminder of a musician and human who was taken far too soon.
Neon Trees
"Mess Me Up"
Neon Trees always took influences from 80s-era pop but their new track "Mess Me Up" doubles down on those qualities in a big way. The single is practically a ballad but vocalist Tyler Glenn gives it enough energy to make it something you listen to with the windows rolled down.
Makeout
"Home"
Makeout got a makeover. The pop-punk band who released their Rise Records debut in 2017 is back with their first bit of new material, but there are some notable changes: there's a new lead singer and only two original members remain. How does that fare for their new single "Home"? The new singer certainly isn't bad—it's an upgrade from the band's previous nasally tone. While it's missing that John Feldmann shine their last album had, Travis Barker co-writes and produces the song to give it some pop-punk prowess.
The Night Game
"One Phone Call"
Martin Johnson's reign on nostalgic pop-punk continues with "One Phone Call", the new single from his solo act The Night Game. Vocal effects run rampant in the chorus and bridge, providing a unique quality for a songwriter who always seems to push the envelope with his songs.
100 gecs
"Hand Crushed by a Mallet" (Remix)
It's like someone threw mid-2000's emo into an Electric Daisy Carnival blender on the remix of 100 gecs' "Hand Crushed by a Mallet". With features from Craig Owens and Fall Out Boy, the collaboration on this St. Louis duo's track is a frantic EDM wonderland. Owens surprisingly steals the show, providing his patented screams atop piercing synths.
Super Whatevr
"Carhartss & Converse" (feat. Mark Hoppus)
blink-182's Mark Hoppus makes a fun appearance on Super Whatevr's "Carhartss & Converse"—a solid pop-rock track from a band that keeps getting better. You can pretty much paste a Hoppus verse onto any song and have it fit but it's special when you get a perfect match like this one.
Kid Cudi
"The Adventures of Moon Man
& Slim Shady" (feat. Eminem)
For all its awfulness, 2020 has at least given us the beauty of a Kid Cudi and Eminem collaboration. It's rare that something so good on paper actually works out but that's the case here: the beat is dark and eerie, while Cudi's delivery is the best he's had in awhile. Eminem gives one of his best performances, too. His rhyme schemes are effortless and the wordplay is one to marvel at.
Other new releases:
The Rolling Stones – "Criss  Cross"
Kane Brown – "Be Like That (feat. Swae Lee & Khalid)"
Blackbear – "Queen of Broken Hearts"
100 gecs – "hand crushed by a mallet (Remix) [feat. Fall Out Boy, Craig Owens, Nicole Dollanganger]"
Meghan Trainor – "Make You Dance"
My Morning Jacket – The Waterfall II
Wrabel – "Since I Was Young" (feat. Kesha)
Silversun Pickups – "Toy Soldiers"
The Hunna – "I Wanna Know"
Jukebox the Ghost – "Call Me Joe"
James Blake – "Are You Even Real"
Avenue Beat – "F2020"
THE DRIVER ERA – "Take Me Away"
Foster The People – "The Things We Do"
Sia – "Together (F9 Remixes)"
Travis – "Valentine"
Zara Larsson – "Love Me Land"
H.E.R – "Do To Me"
Bazzi – "I Don't Think I'm Okay"
Dominic Fike – "Politics & Violence"
Emilee – "Hide"
Tim McGraw – "Here on Earth"
Black Thought – "Thought Vs Everybody"
Zella Day – "Purple Haze"
Lights – "Dead End"
Alanis Morissette – Reckoning EP
Valley – "nevermind"
Of Monsters And Men – "Circles"
DIAMANTE, Breaking Benjamin – "Iris"
Summer Walker – "My Affection (with PARTYNEXTDOOR)"