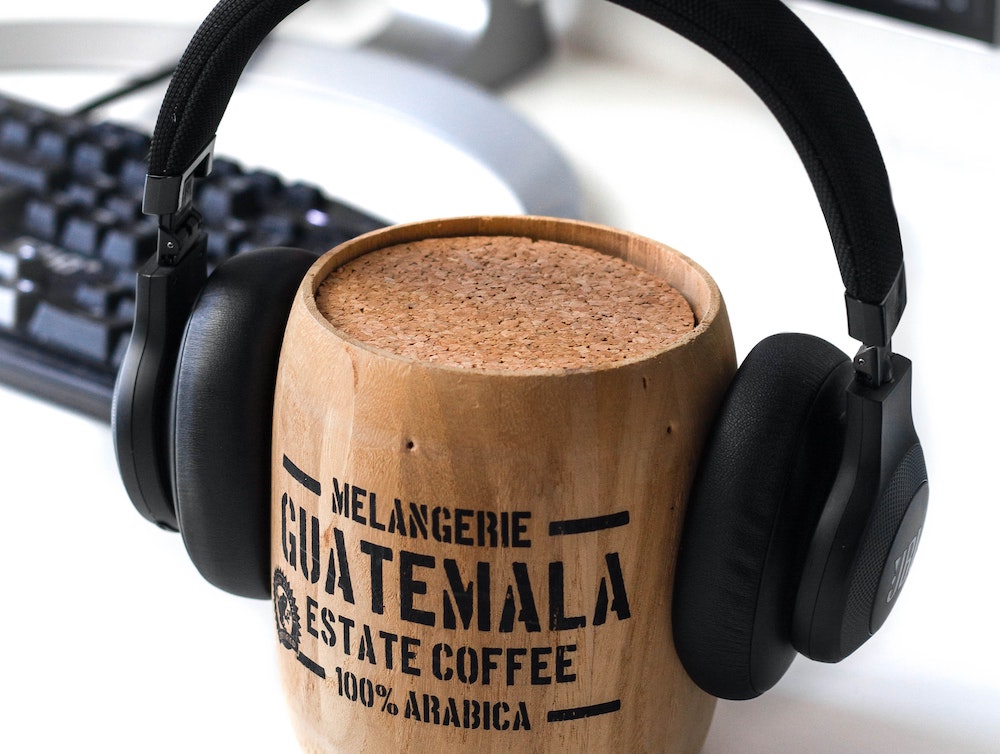 What better way to kick off a weekend than with new music? Fridays are always chock full of the latest songs and albums ready to be the soundtrack to everyone's antics, and here you'll find some of the week's standout releases. Whether you're ready to spin an anticipated song from a favorite artist or just taking a look at what's out there, there's a whole lot of tunes to dive right into. Who knows—maybe you'll find your next obsession.
Hayley Williams
Petals for Armor
Hayley Williams has been linked with the idea of a solo album ever since she was sixteen. The Paramore songstress couldn't avoid being part of that center of attention—the bubbly personality, incredible voice, and expert songwriting gave the general public the ammo it needed to tout her as 'next big thing' when all Williams wanted was to be part of her band.
Now, at 31, Williams' first solo offering, Petals for Armor, may be her most cohesive work to date, and it couldn't have happened without her life experiences with Paramore. Bleeding with honest lyrics and a laundry list of musical styles, she begins life as a solo artist on her own terms; it's all we could have hoped for from the start.
Weezer
"Hero"
Delaying their forthcoming album due to the ongoing pandemic, Weezer releases the LP track "Hero" in honor of essential workers and the like. The song itself is tried and true Weezer with eccentric guitar riffs and an anthemic chorus, breathing a bit of optimism in those who look for it most in song.
Demi Lovato
"I Love Me" (Emo Version)
Nothing says emo like Travis Barker. The prolific Blink-182 drummer and producer regularly hops on rock and hip-hop tracks for a remix, but he's taking on Demi Lovato's major pop tune, "I Love Me" this time—and he awesomely labels it the emo version. Unironically, it's actually incredible. The complete rock makeover fits Lovato's energy well, and it's a nostalgic flashback to her early pop-rock days.
RMR
"Dealer" (feat. Lil Baby and Future)
Masked singer/hip-hop phenom RMR shows what star power can do for him on the remix to his latest single, "Dealer". He taps Future and Lil Baby to add fire to the flame on the track that was first released last month—it's likely the final step until his debut EP where he gets that much closer to being unstoppable.
Charli XCX
"I Finally Understand"
"I Finally Understand" is a track taken from Charli XCX's quarantine-album—out later this month. The glitchy pop number is a testament to Charli's writing ability—it's quite unlike anything she's done before—all from the comfort of her home without as many collaborators as she's used to.
Justin Bieber and Ariana Grande
"Stuck With U"
Two of pop's royalty get together for charity on "Stuck With U"—a collaboration that is probably the opposite of what we'd expect. Ariana Grande and Justin Bieber trade verses before joining together and harmonizing atop a doo-wop instrumental. Meant as a "prom song for those who can't go to prom", all proceeds will be donated to a foundation for first responders.
Ben Platt
"So Will I"
Ben Platt's rise from Broadway star to pop star has been remarkable to say the least. You could argue that the transition took place even during his run in Dear Evan Hansen, before his original solo material. His latest single "So Will I" builds on the mellow piano pop from his LP with another ballad but producer Finneas adds his unique touch to separate this from all of Platt's other slow jams.
FRND
"Champion"
FRND takes a trip down memory lane on his new single "Champion". The subtle guitar strums harken back to something The Friday Night Boys would have done before. Incorporating his EDM flair with infectious vocal melodies, this is Andrew Goldstein at his best.
Hailee Steinfeld
Half Written Story
Hailee Steinfeld has quietly been one of the most consistently solid artists around. Half Written Story is her first collection of songs in five years but she's kept herself prominent in 'new release' sections with one-off singles and various features. Still, there's nothing like a proper Steinfeld release. "Man Up" is a fiery track bursting with attitude, while the heart-wrenching ballad "Wrong Direction" puts her versatility as an artist on display.
Other new releases:
Kehlani – "Can I"
Lauv – "Love Like That"
Kim Petras – "Malibu"
Sia – "Saved My Life"
Migos – "Taco Tuesday"
Butch Walker – American Love Story
Raleigh Ritchie – "Aristocrats"
Gorillaz, Tony Allen, Skepta – "How Far?"
idobi's own Chevy Mustang (Eve 6, KONGOS) – "Aphrodisiac"
lovelytheband – "i should be happy"
The Aces – "My Phone is Trying to Kill Me"
Ella Eyre – "L.O.V.(e)."
Blossoms – "Lost (In Isolation)" / "My Swimming Brain (In Isolation)" / Paperback Writer (In Isolation)" / "There's A Reason Why (I Never Returned Your Calls) [In Isolation]"
Matt Bellamy – "Tomorrow's World"
Cold War Kids – "1 x 1 (feat. Wesley Schultz)"
Wet – "Come to You"
Sheppard – "Thank You"
WILLOW, 300 R3MY – "FAKE LOVE"
Buju Banton, John Legend – "Memories"
Moby Rich, Bishop Briggs – "friends*"
Tim McGraw – "I Called Mama"
AViVA – "Hypnotized"
Chord Overstreet – "What You Need"
IU, Suga – "eight"
Jessie Ware – "Save A Kiss"
Cut Copy – "Love is All We Share"
Sean Paul – "Back it Up Deh"