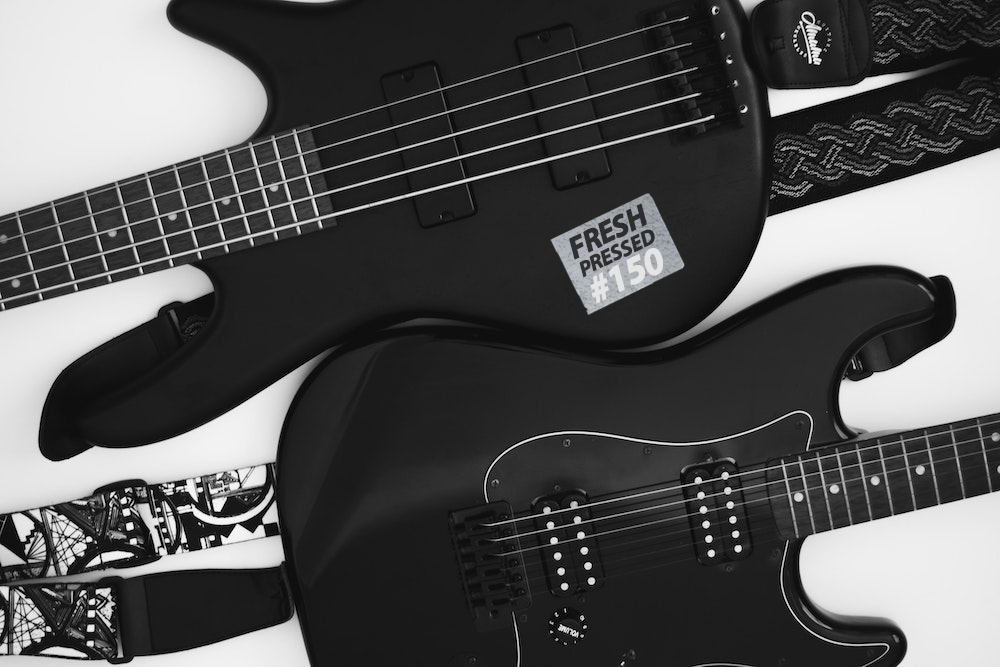 What better way to kick off a weekend than with new music? Fridays are always chock full of the latest songs and albums ready to be the soundtrack to everyone's antics, and here you'll find some of the week's standout releases. Whether you're ready to spin an anticipated song from a favorite artist or just taking a look at what's out there, there's a whole lot of tunes to dive right into. Who knows—maybe you'll find your next obsession.
A Day to Remember
"Mindreader"
A Day to Remember's next album might not come out for another 20 years but what we've heard from it thus far shows that time is not an enemy for the storied rock act. "Mindreader" is another example of ADTR flexing their radio-rock chops like we saw on "Degenerates" with a little less focus on the pop-punk flair.
Neck Deep
"When You Know"
UK rockers Neck Deep plan to head down a familiar road with their forthcoming record, out in July. New track "When You Know" hardly deviates from songs off their past two albums but when you're able to craft vocal melodies and hooks as well as they can, more of the same is just what we need.
Hayley Williams
"Why We Ever"
If you want to avoid listening to Hayley Williams' new song; it's totally understandable. "Why We Ever" is the ninth release off her solo debut—out in just a few weeks—and it seems like something that would be best experienced listening in its entirety. 
If you can't wait. That's ok, too. Williams writes a revealing backstory for the song, mentioning how it was written at the "lowest point" she'd been in a while. You can sense it here; the groovy guitar tones get phased out by subtle piano that matches Williams' vulnerable vocals.
The Used
"Cathedral Bell"
The Used or Billie Eilish? The rock band unveils one of their more eclectic songs to date with "Cathedral Bell". The dark, catchy beat is nothing new for The Used, but the whispery croons from frontman Bert McCracken take a page straight out of Eilish's book when you combine them.
Travis Barker
"Dogshit"
Part-Blink-182 member, part-drummer freelancer, Travis Barker doesn't know how to take time off. When he's not providing drum features on tracks or remixing, he'll be dropping stuff under his own name. This time, his solo offering "Dogshit" brings heat with a rock-hip-hop hybrid that is embedded in his DNA almost as much as pop-punk is.
Cheap Cuts
"Check Your Phone" (feat. Pete Wentz)
Cryptic promotion from Fall Out Boy's Pete Wentz leads to the debut of UK duo Cheap Cuts and their first single "Check Your Phone". Wentz, who is featured not as a bassist but as a spoken word narrator, recites his piece over a big-band-esque instrumental—his message of society prioritizing technology over real world issues is something that can resonate with anyone.
Angels & Airwaves
"All That's Left Is Love"
Tom Delonge & Co. had a fantastic 2019, delivering what were arguably some of Angels & Airwaves' most promising material to date with their only two singles. "All That's Left Is Love" is the band's first offering this year and hopefully there's more where that came from. The slow-burn power rock anthem stays consistent in its tempo until exploding into massive guitars and vocal layering.
Sam Smith & Demi Lovato
"I'm Ready"
#QuarantineLife is even tougher when an absolute jam drops, that you can't go out and do questionable things to. Sam Smith and Demi Lovato's "I'm Ready" is an early contender for Song of the Summer. Strangely, if you close your eyes, you can almost picture it as a Fall Out Boy-written track with its sinister-sounding beat and "I've been lookin' hard for a lover disguised as a sinner" line.
Dance Gavin Dance
"Three Wishes"
Spacey guitar riffs and vocal dynamics are the highlights on Dance Gavin Dance's new song, "Three Wishes". Between screams in the verses to a melodic chorus, this song checks off all the boxes for a solid DGD cut.
Kelly Clarkson
"I Dare You"
Kelly Clarkson's latest power ballad is her illustrious return to mainstream pop
after her soul-searching R&B-inspired record in 2017. "I Dare You" oozes emotion from start to end and, to make it even more unique, Clarkson also has five
different renditions of the song in different languages thanks to an array of international singers.
Other new releases:
Fiona Apple – Fetch the Bolt Cutters
The Black Dahlia Murder – Verminous 
Bob Dylan – "I Contain Multitudes"
Jamie xx – "Idontknow"
Smallpools, morgxn – "Slowdown"
The Front Bottoms – "Everyone Blooms"
Asking Alexandria – "Down to Hell"
John The Ghost – "Rolled Down Window"
Monsta X – "follow – Japanese version" / "wish on the same sky"
Billie Joe Armstrong – "I Think We're Alone Now"
Enter Shikari – Nothing Is True & Everything Is Possible
Kehlani – "Everybody Business"
Florence + The Machine – "Light of Love"
Bon Iver – "PDLIF"
Incubus – Trust Fall (Side B)
21 Savage, Summer Walker – "Secret"
All Saints, Sting – "Message in a Bottle"
Da Baby – "ROCKSTAR (feat Roddy Rich)"
Joji – "Gimme Love"
Diplo – "Do Si Do (feat Blanco Brown)"
Kid Kudi – "Leader of the Delinquents"
Bazzi – "I Got You"
French Montana – "That's A Fact"
Kygo, Zak Abel – "Freedom"
Chloe x Halle Bailey – "Catch Up" (feat. Swae Lee, Mike Will Made It)
Lawson – "Lovers"
dvsn – "Flawless – Do It Well Pt 3 (feat Summer Walker)" /  A Muse In Her Feelings
John Legend – "Bigger Love"
Kelly Rowland – "Coffee"
LaRoux – "Automatic Driver (Tyler, the Creator Remix)"
Jason Mraz – "Look for the Good"
Lady Antebellum – "Champaign (from Songland)"
Oh Wonder – Home Tapes duo
Tiesto & Becky Hill – "Nothing Really Matters"
The Streets  – "Call My Phone Thinking I'm Doing Nothing Better" (feat. Tame Impala)
Lauren Jauregui – "50ft"
Powfu – "i'm used to it"