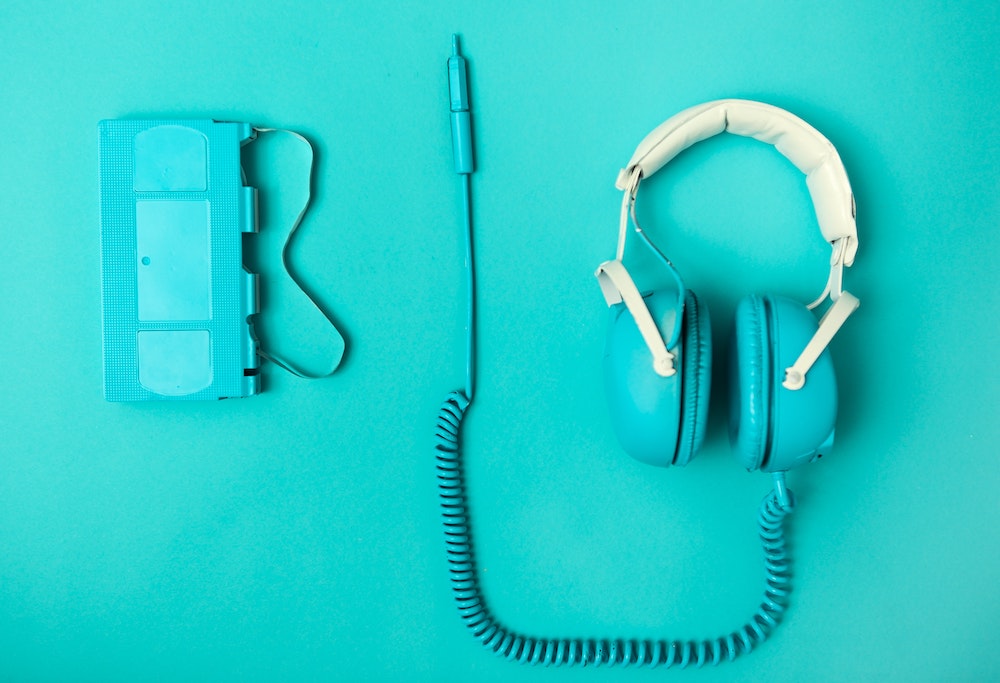 What better way to kick off a weekend than with new music? Fridays are always chock full of the latest songs and albums ready to be the soundtrack to everyone's antics, and here you'll find some of the week's standout releases. Whether you're ready to spin an anticipated song from a favorite artist or just taking a look at what's out there, there's a whole lot of tunes to dive right into. Who knows—maybe you'll find your next obsession.
All Time Low
Wake Up, Sunshine
Though they've been in the game for eight full-lengths now, All Time Low delivers the best album of their career in Wake Up, Sunshine. It's also the longest one they've made—with 15 tracks, it's a joyride through a mix of pop, rock, and elements from their early days that make the songs just fly by.
Sam Hunt
Southside
Pop/country phenom Sam Hunt took his time with his sophomore full-length, Southside, releasing it six years after his debut record made him a household name. A couple of one-off singles dating back to 2017 make an appearance here—most notably his massive hit, "Body Like a Back Road"—but brand new songs like "Hard to Forget" show how unstoppable Hunt is no matter how long of a break he takes.
The 1975
"Jesus Christ 2005 God Bless America"
As well as The 1975 drops jangly pop-heavy smashes, they're just as apt to pull on the heartstrings for something more stripped down. "Jesus Christ 2005 God Bless America" is the latest off their new album out in May and this one's on the softer side. Purely acoustic and hauntingly tranquil, the track is supported with subtle vocals from Phoebe Bridgers.
Hayley Williams
"Over Yet"
"Over Yet", Hayley Williams' latest solo track, has major attitude. The track is far more upbeat than what we've heard from her as of late, taking after her debut track "Simmer" in terms of style. Its chorus is where it shines, though, making it a major player for future dance floor anthems.
Drake
"Toosie Slide"
Built for memes and TikToks galore, Drake's "Toosie Slide" became a viral hit even before its release thanks to a leaked snippet. It'll hit its true potential now: the mesmerizing beat, smooth vocals, and even dance instructions in the lyrics make for a bonafide hit for the foreseeable future.
Stand Atlantic
"Drink to Drown"
The new era for Stand Atlantic started off with a bang as they put out two high-intensity singles that were tough to turn off. "Drink to Drown" dials things back in ballad form as the Australian band shows both sides of the spectrum, packed with emotive vocals and a purposeful piano.
Billy Talent
"I Beg to Differ (This Will Get Better)"
A collection of one-off singles have ironically become the most exciting Billy Talent material in years. Typically a well-crafted "album band", the few songs they've dropped recently have been too good to not be on an album sometime in the future. In the meantime, we have "I Beg to Differ (This Will Get Better)", which takes guitar tones from their debut album along with vocal hooks stripped straight from their second. It doesn't sound like a rehash—it's just Billy Talent tapping into what brings out the best in them.
Green Day
Otis Big Guitar Mix
Green Day's new EP takes listeners back to an era most probably want to forget—the time when the band released their trio of albums, Uno, Dos, and Tre. Otis Big Guitar Mix is simply a three-song offering that remixes the trilogy tracks with an emphasis on guitar tones. To their credit, they did pick the best three tracks that those albums had to offer.
Punchline
"Just Stay Home"
Punchline's vibrant new song "Just Stay Home" is major quarantine-core and yet another reminder to stay indoors. The track references those feeling down in this age of self-isolation but drills in the reminder that everyone is in it together.
August Burns Red
Guardians
The prolific metalcore legends August Burns Red add yet another record to their arsenal. Guardians grabs hold and doesn't let go, providing unforgiving breakdowns, punishing solos, and thrashy vocals. It's more of the same of what they've been doing for nearly two decades but it's a recipe that works time and time again.
Other new releases:
Purity Ring – Womb
Phish – Sigma Oasis
Troye Sivan – "Take Yourself Home"
Future – "Tycoon"
Smallpools – "Play Pretend"
A Great Big World – "I Will Always Be There"
Lindsay Lohan – "Back to Me"
Monsta X – 'Wish on the same sky"
Chevy Mustang – "Because I Want To (with Fitness, Eve 6, KONGOS)"
The Weeknd – "Nothing Compares – Bonus Track"
Alessia Cara – "I Choose (from the Netflix Original Film The Willoughbys)"
The Lumineers – "Classy Girls (B Version)"
Steve Aoki – Neon Future IV
The Knocks – "Get Happy (feat. Mat Zo)"
Kygo, Sasha Sloan – "I'll Wait"
Marshmello, Southside – "Been Thru This Before (with Giggs, SAINt JHN)"
BAYNK, Mood Talk – 'KISS ME"
Da Baby – "Find My Way"
Frank Ocean – "Cayendo (Side A – Acoustic)"
Future – "Tycoon"
Dillon Francis & Babyjake – "You Do You"
The Driver Era – "OMG Plz Don't Come Around"
Lonely the Brave – "Bound"
Bazzi – 'Renee's Song"
Kiana Ledé – KIKI / "Chocolate (ft. Ari Lennox)"
Oh Wonder – "Lonely Star"
Joe Exotic, Ricky Retro – "HERE KITTY KITTY"
Kaskade – "Find Love"
Calvin Harris / Love Regenerator – "Moving (feat. Eli Brown)"