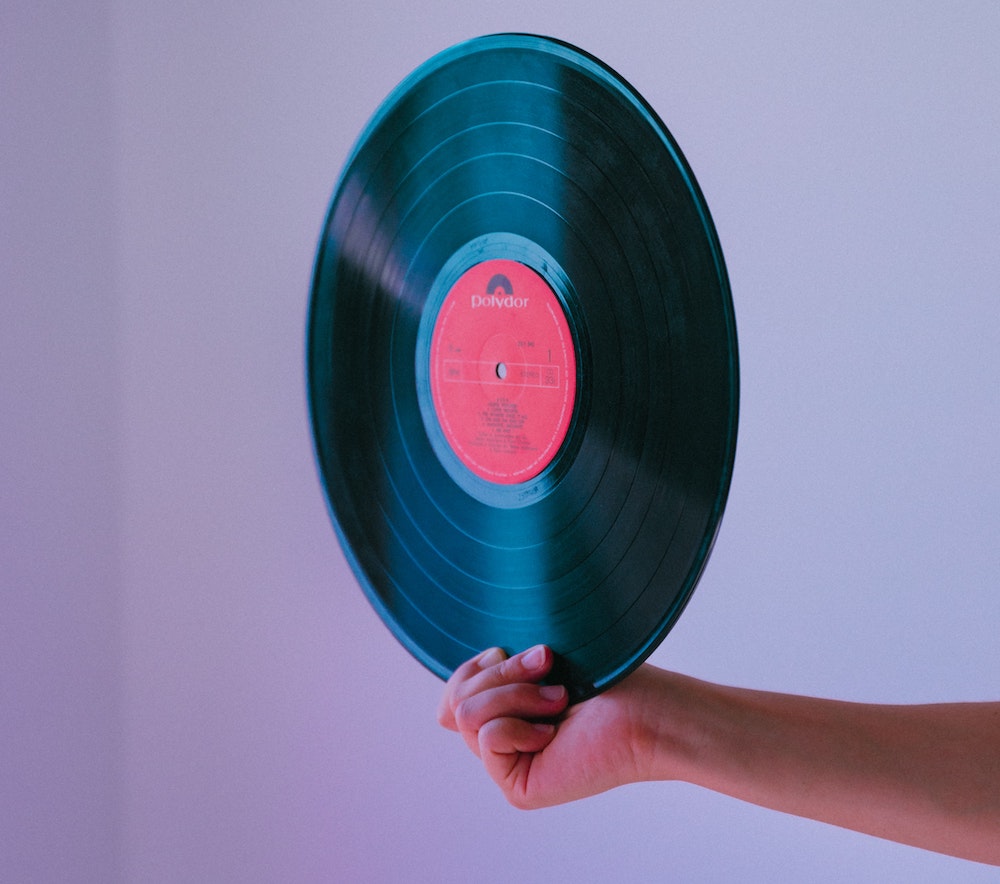 What better way to kick off a weekend than with new music? Fridays are always chock full of the latest songs and albums ready to be the soundtrack to everyone's antics, and here you'll find some of the week's standout releases. Whether you're ready to spin an anticipated song from a favorite artist or just taking a look at what's out there, there's a whole lot of tunes to dive right into. Who knows—maybe you'll find your next obsession.
New Found Glory
"Nothing to Say"
No two New Found Glory records are alike but, at this point in their career, you kind of know what to expect. "Nothing to Say" is a by-the-numbers NFG track that's short enough to throw on repeat but solid enough to get the full NFG experience. It's fast-paced, filled with gang vocals, and has a catchy as hell chorus.
The Weeknd
After Hours
Ready to text your ex? The Weeknd's After Hours is undoubtedly the pinnacle of his discography. An hour runtime and zero features, the record is marvelously produced with hit maker Max Martin lending a hand in the majority of it. Between The Weeknd's high-pitched croons and a major 80s flair, we get the closest thing imaginable to a modern day Michael Jackson.
All Time Low
"Getaway Green"
As All Time Low gear up for what could potentially be their best album yet, another teaser track does nothing but give more weight to that theory. "Getaway Green", a song first performed live by the band last year, is equipped with crunchy guitars and a Third Eye Blind-esque vibe that has no problem filling any room it's played in.
Hayley Williams
"Roses/Lotus/Violet/Iris"
Originally planning to release another EP from her new album, Petals for Armor, the Coronavirus outbreak has put those plans to a halt for Hayley Williams—fittingly, the single she does release is perfect for calming nerves. "Roses/Lotus/Violet/Iris" is a pop-rock/folk hybrid with vocal work from supergroup trio boygenius that becomes one of the more upbeat solo cuts we've heard from Williams thus far.
Hot Chelle Rae
"Tomorrow Me"
Out of all the new songs Hot Chelle Rae have dropped since their return, "Tomorrow Me" is the first that sounds like an extension of their old selves rather than a reinvention. You'd have to do a double take to realize it's not an early 2000's boyband cut—but thanks to writing and production work from David Hodges and former Tonight Alive member Whakaio Taahi, it sounds anything but dated.
Alkaline Trio
EP
Blink-182's Matt Skiba revives his legendary punk band Alkaline Trio for a surprise three-song EP. After their fantastic 2018 full-length, the band builds on what made that so good—they let co-lead vocalist Dan Andriano man two of the three tracks. That's always a plus, especially on the acoustic "Smokestack".
Brian Fallon
"Horses"
Brian Fallon is one of those rare occasions where his solo work far surpasses that
of any band he was in. With all due respect to The Gaslight Anthem, Fallon's solo work just hits differently. Local Honey will be the musician's third full-length
effort—the new song "Horses" leads the pack in class lyricism and his beloved brand of Americana.
Mac Miller
Circles (Deluxe Edition)
Mac Miller's posthumous record, Circles, kicked the year off in style as the rapper's Swimming sequel has received universal praise. It's likely only the start of Miller music that we'll get in the future, and if it's as cohesive and respectable as Circles, it'll always be welcomed. For now, Miller's camp issues out Circles again with a deluxe edition featuring two additional unreleased songs.
The Number Twelve Looks Like You
Wild Gods (Instrumental)
If you ever wanted to pop on some quality headphones and dive deep into the music of metalcore band The Number Twelve Looks Like You, now you can. The quartet made a marvelous comeback with last year's Wild Gods—their first record in a decade—and now they've unveiled a version of the album with the vocals stripped out. Even though the vocals are the best part of these guys, there's still a lot to appreciate with the musicianship.
Justin Bieber
"Intentions" (Acoustic)
Justin Bieber's return on the LP Changes left much to be desired but he sprinkled in some bonafide hits you would have expected throughout its entirety. One of them, "Intentions", gets a smooth barebones version that improves it tenfold. Nixing Quavo from his featured spot proved to be a good move, as there's not much in pop that compares to Bieber alongside an acoustic guitar.
Other new releases:
Waterparks – "Dream Boy" (MC4D Remix)
Broadside – "Foolish Behavior"
John Legend – "Actions"
Kelsea Ballerini – kelsea 
Adam Lambert – Velvet
Nothing But Thieves – "Is Everybody Going Crazy?"
Passenger – "The Way That I Love You"
Perfume Genius – "On the Floor"
Purity Ring – "Pink Lightning"
Steve Aoki – "Love You More (feat. LAY & will.i.am)"
The Glitch Mob – Chemicals EP
K Camp – "Black Men Don't Cheat [feat. Ari Lennox, 6LACK & Tink)"
J Balvin – Colores
Noah Cyrus – "I Got So High I Saw Jesus"
Pabllo Vittar, Thalia – "Tímida"
Walk Off The Earth – "Nicknames (feat. gnash)"
ADE, Trevor Jackson – "Don't Cry"
Dua Lipa – "Physical (feat. HWA SA)"
Lukas Graham – "Scars"