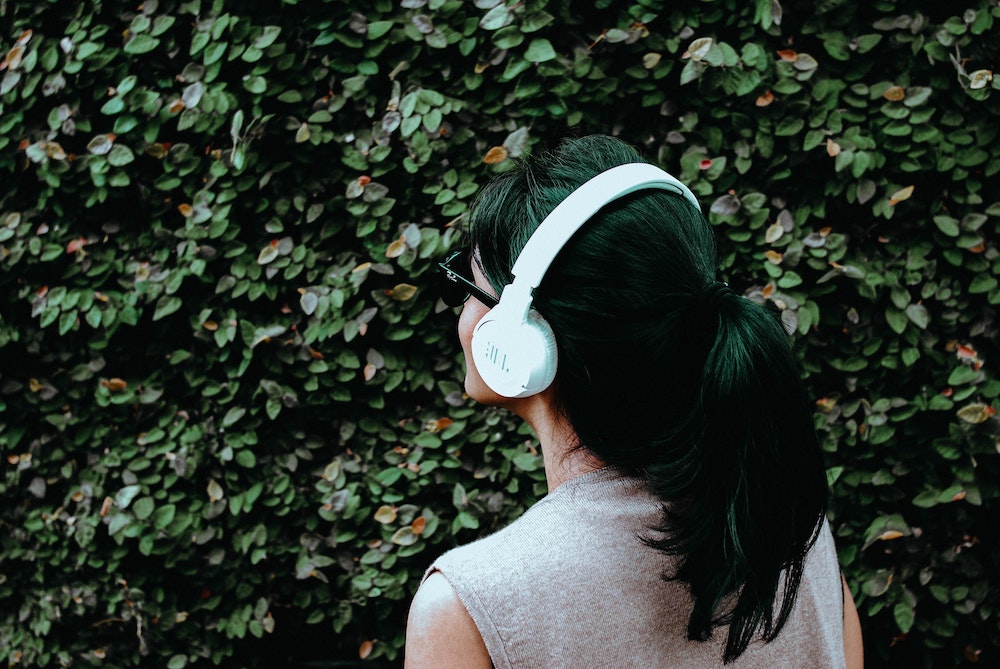 What better way to kick off a weekend than with new music? Fridays are always chock full of the latest songs and albums ready to be the soundtrack to everyone's antics, and here you'll find some of the week's standout releases. Whether you're ready to spin an anticipated song from a favorite artist or just taking a look at what's out there, there's a whole lot of tunes to dive right into. Who knows—maybe you'll find your next obsession.
Silverstein
A Beautiful Place to Drown
A Beautiful Place to Drown is simply a Silverstein record made for Silverstein fans. That said, maybe people who were never into them might find something that clicks this time around too. The band's ninth full-length is relatively safe and accessible for the average rock—and pop fan—but they're still managing to do things they haven't before; rapper Princess Nokia makes an appearance on "Madness" while pop-punk forces collide on the Simple Plan-featured "Take What You Give".
Mayday Parade
"It Is What It Is"
Not that you should judge a book by its cover but the cover for Mayday Parade's new single "It Is What It Is" marks the return of 'Umbrella Dude'—an ominous figure that stopped appearing on cover art for their past two records. This, of course, is a Big Deal™ and the song itself is pretty good, too.
///TUNE IN TONIGHT///
Mayday Parade are taking over idobi Radio today at 7pm ET to spin their new single "It Is What It Is", chat about their new music, and maybe even share a surprise or two. Don't miss out—tune in and start counting down!
Hot Chelle Rae
"Stay"
The new material from Hot Chelle Rae keeps coming with what seems like little fanfare—that's probably a good thing as the trio are set on reinventing themselves. After a long hiatus, their return has taken leaps and bounds when it comes to songwriting and it's evident here on the new track, "Stay". With almost an R&B flair, HCR go from party-pop to not wanting to leave any genre untouched.
Lil Peep
Vertigo
Longtime fans of Lil Peep might know all about Vertigo but for others it's a chance to take another look at the archives of the late rapper. Released over four years ago, the four-track offering gets unleashed onto streaming platforms for the first time in an official capacity. The EP marked one of the first stepping stones in Lil Peep's career that propelled him to becoming the star he was meant to be until his untimely death.
PVRIS
"Dead Weight"
PVRIS' Hallucinations EP was a marquee moment for the pop-rock group that have been bubbling at the surface waiting to explode. "Dead Weight" gets them that much closer. The single off their forthcoming record is an extension of the audio ear candy Hallucinations offered, with more focus on electronics and mainstream shine.
Lauv
How I'm Feeling
The debut full-length from Lauv is a melting pot of writers and collaborators who make this 21-track record worth a listen. Lauv, who is accomplished as a co-writer for other artists, uses this long-awaited LP as a launching point for everything
pent up inside. Writers such as Jon Bellion, Alessia Cara, Why Don't We, and LANY all bring their own flavor, which keeps the massive record from causing any
listener fatigue.
Demi Lovato
"I Love Me"
2020 has been a resurgence for Demi Lovato—someone who had essentially hit rock bottom nearly two years ago. From singing the National Anthem at the Super Bowl to releasing the soul-searching ballad "Anyone", Lovato tops it off with "I Love Me" and it's one of the most electrifying singles so far this year. Preaching self-love and acceptance, every other second of this song is a hook.
Dixie Chicks
"Gaslighter"
No album in 16 years? No problem for Dixie Chicks. The country legends are back with the title track from their upcoming Gaslighter album and it is practically a flawless pop song. Jack Antonoff had his hand in writing this one but you wouldn't realize it unless you checked out the credits—he leaves his signature sound at home for "Gaslighter", letting Dixie Chicks' magic shine through on its own.
Katy Perry
"Never Worn White"
"Never Worn White" is an ultimate Katy Perry package: a gorgeous ballad, an aesthetically pleasing music video, and a pregnancy announcement all at once. Her first track for 2020 is a step back from the return-to-form radio pop on last year's "Small Talk" and "Never Really Over" but it's still as anthemic as ever—setting the stage for an epic LP…whenever that decides to come.
Other new releases:
Haim – "The Steps"
Boston Manor – "Ratking"
Asking Alexandria – "Antisocialist"
X Ambassadors – Belong EP
Mandy Moore – Silver Landings
Jhené Aiko – Chilombo
Bazzi – "Young & Alive"
Megan Thee Stallion – Suga
Bad Bunny – YHLQMDLG 
Jessie Reyez – "Ankles"
Biffy Clyro – "End Of"
Fickle Friends – Eats Me Up EP
Phantogram – "Dear God" / Ceremony
AJ Mitchell – "Spring Break (feat. Rich the Kid)"
Halestorm – Vicious (Stripped)
Nick Murphy / Chet Faker – "Music for Silence"
Louis the Child & Foster the People – "Every Color"
Alesso, Dub Vision – "One Last Time"
Steve Aoki – "Halfway Dead (feat. Global Dan & Travis Barker)"
Christina Aguilera – "Loyal Brave True – from Mulan" 
Grouplove – "Youth" / "Dealer"
Kodaline – "Sometimes"
Little Dragon, Kali Uchis – "Are You Feeling Sad?"
Lil Uzi Vert – "That Way"