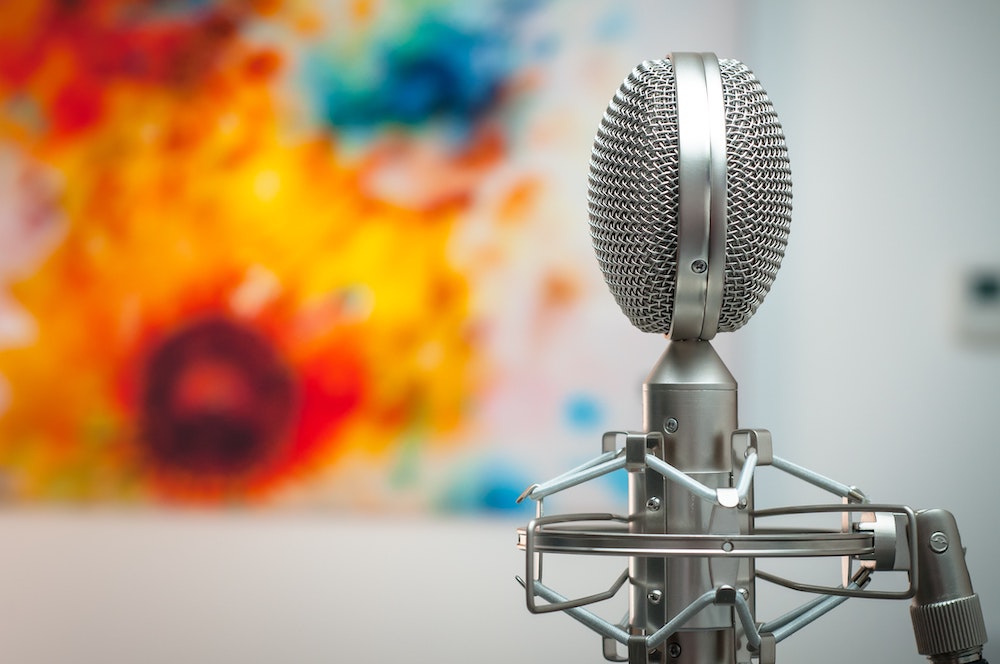 What better way to kick off a weekend than with new music? Fridays are always chock full of the latest songs and albums ready to be the soundtrack to everyone's antics, and here you'll find some of the week's standout releases. Whether you're ready to spin an anticipated song from a favorite artist or just taking a look at what's out there, there's a whole lot of tunes to dive right into. Who knows—maybe you'll find your next obsession.
Lady Gaga
"Stupid Love"
After the semi-disappointing album Joanne, Lady Gaga struck gold with the one-off single "The Cure" six months later. It was never meant to materialize into something more than a single—especially since her Joanne world tour was imminent—but that R&B-styled pop was an absolute treat that Joanne was painfully missing.
Now that the dust has settled from her massive A Star Is Born film success (kind of…because the soundtrack is still charting), Gaga is back to putting out music on her own. Her comeback single "Stupid Love" picks up where "The Cure" left off. Producers/writers BloodPop and Max Martin push the song to its full potential with an electro-pop tone that would have killed it in the 70s but it'll do pretty well in 2020, too.
Halsey
"You Should Be Sad" (Acoustic)
Halsey injects a new level of emotion into the acoustic rendition of her Manic track "You Should Be Sad". The original had plenty of 'stripped-down' qualities in the first place but this barebones edition makes for a more powerful piece—what is essentially a growl in her voice drives home the amount of heartbreak and anger embedded in the lyrics.
Four Year Strong
Brain Pain
Four Year Strong turn back the clock on the incredibly nostalgic and energetic return-to-form record Brain Pain. It's not to say the band ever truly lost that easy-core edge—it was just toned down a lot—but the 13-track LP gets that motor up and running like it's 2007 all over again. The only difference is that we're not as awkward anymore…right?
Max
"Where Am I At"
Despite having not released an album since 2016, singer/songwriter MAX has only gotten better with a collection of new songs released over the past couple of months. "The Way I Am" has a dynamic structure with a chorus that explodes from its melancholy verses and it really helps show off the range of MAX as an artist.
Our Last Night
"No Time to Die"
A dark theatrical ballad? You can count on Our Last Night to throw that formula out the window. Without even letting the original track breathe, the rock band unleashes their cover of the Billie Eilish James Bond theme, "No Time to Die". Replacing Eilish's tranquil croon proves to be an easy task for OLN as the screams and clean-vocal combo turns speakers into shreds.
Disclosure
Ecstasy
Electronic music duo Disclosure are back in a big way after their heavily-mainstream leaning 2015 record Caracal. "Expressing What Matters" is only one of the five tracks they've released this week, as part of their Ecstasy EP, but it's by far the highlight. It's a huge house track that samples Boz Scaggs, which helps make it sound like the 2020 version of a song from the 1970s.
RMR
"Rascal"
Viral marketing, industry-plant, meme—whatever you want to call it—the mysterious "Rascal" by an artist known as RMR is a complete and utter smash for all of the weird reasons. Interpolating a Rascal Flatts track to create "Old Town Road" on steroids, the origins of the trap-country-pop ballad's are unknown at this time. Its music video is even more incredible. Rumor has it, Post Malone is involved somewhere in the mix of it all, but we'll have to see how far word-of-mouth gets it from here.
Justin Timberlake & Sza
"The Other Side"
Justin Timberlake and SZA deliver a funky dance floor anthem on "The Other Side"—a track slated for the upcoming soundtrack to the new Trolls movie. When Timberlake's "Don't Stop the Feeling" headlined the first Trolls film back in 2016, the Max Martin-Timberlake combo made the bubbly track a tad too 'made-for-a-kids-movie'; with Martin back again they correct the missteps—as SZA commands the song in general.
Destroy Rebuild Until God Shows
"King I Am"
Craig Owens' Destroy Rebuild Until God Shows (D.R.U.G.S.) album was a lively effort from the high-pitched frontman whose exit from Chiodos rocked the emo/rock scene. Now, almost a decade later, Owens—the sole member of the project—is back with a new song and new passion he hopes to instill into the next D.R.U.G.S. record. The demo titled "King I Am" is a bit rough around the edges, as demos typically are, but that vocal prowess hasn't lost its shine; it also has a frantic heaviness to it that D.R.U.G.S. is known for.
August Burns Red
"Bones"
August Burns Red's "Bones" is intense, but its melodic chorus acts as a perfect chaser on a track off the metalcore band's 9th full-length. Following up the previously-released "Defender" wasn't going to be an easy task, though "Bones" is a hint that the best may be yet to come.
Other new releases:
Soccer Mommy – Color Theory
Marshmello – "Crusade"
Pink Sweat$ – "17"
Swae Lee – "Someone Said"
2 Chainz – "No TV"
Gorillaz – "Désolé (feat. Fatoumata Diawara)"
Lil Baby – My Turn
Five Finger Death Punch – F8
American Authors – "Best I Can (with Seeb)"
Dreamers – "Heat Seeker"
The Hunna – "Cover You (feat. Travis Barker)"
Grandson – "Peaches (Text Voter XX to 40649)"
gnash – "Fear"
WILLOW, THE ANXIETY, Tyler Cole – "Hey You!"
Ally Brooke – "Fabulous"
Cash Cash & Andy Grammer – "I Found You"
Example – "Sun Hits Your Eyes"
Jessie Ware – "Spotlight"
Phoebe Bridgers – "Garden Song"
Partynextdoor – "Split Decision"
Tycho – Simulcast
The Naked and Famous – "Come as You Are"
Cierra Ramirez – Over Your Head
Jhene Aiko – "Happiness Over Everything (H.O.E.) (feat. Future & Miguel)"
Jonas Blue & Paloma Faith – "Mistakes"
Kid Ink – "Look at That"