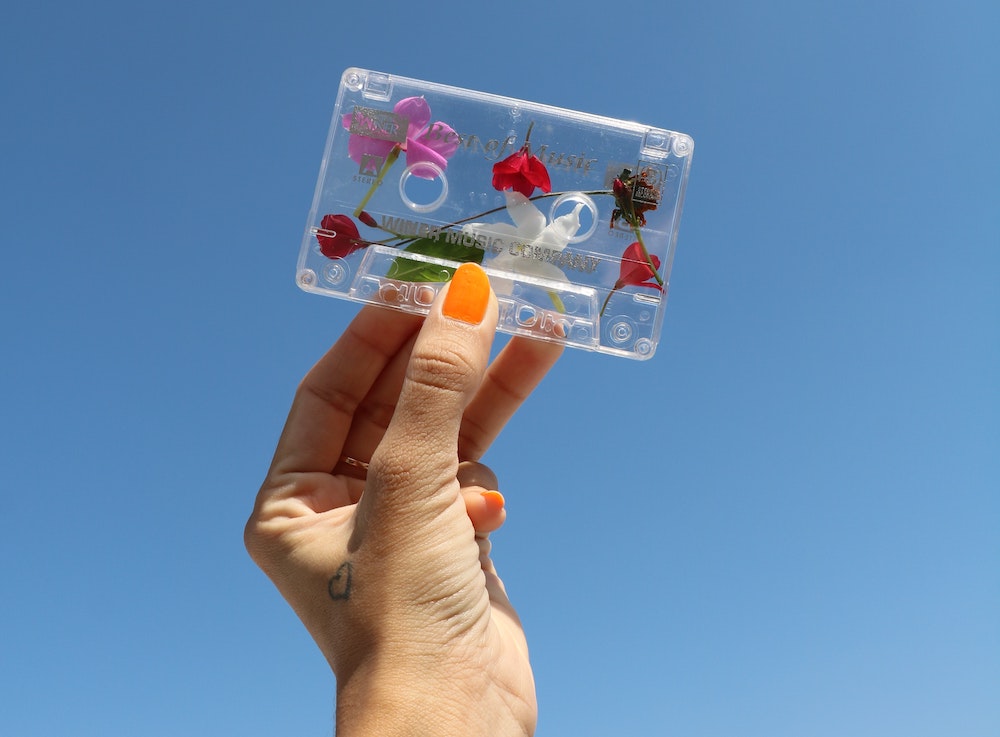 What better way to kick off a weekend than with new music? Fridays are always chock full of the latest songs and albums ready to be the soundtrack to everyone's antics, and here you'll find some of the week's standout releases. Whether you're ready to spin an anticipated song from a favorite artist or just taking a look at what's out there, there's a whole lot of tunes to dive right into. Who knows—maybe you'll find your next obsession.
All Time Low
"Sleeping In"
Ripe with nostalgia and meant to be embedded permanently into a car stereo, All Time Low objectively release their best song to date with "Sleeping In". It's infectious from start to finish—Alex Gaskarth's vocals are as strong as they've ever been with a melody that rivals every hit rock song from the early '00s.
BTS
Map of the Soul 7
BTS' reign continues with Map of the Soul 7, the K-Pop group's seventh full-length and their most expansive yet. With over an hour's worth of music to sink your ears into, the group enlists some well-known artists and writers like Halsey and Ed Sheeran to effortlessly weave their way into their soundscape. Meanwhile, regular collaborators like British group Arcades make their presence known on standout track "Inner Child".
The 1975
"The Birthday Party"
They'll drop a radio smash one week and a softer melodic ballad the next—The 1975 are masters of keeping listeners guessing (especially as they tend to pack a ton of songs into each album). "The Birthday Party" is a different album cut to what we've heard so far—it relies on its narrative as the chorus-less track builds into a beautiful horn-laden ending.
The Weeknd
"After Hours"
"After Hours" may be the best representation of what The Weeknd's album of the same name will generally sound like. While his 2018 EP took an R&B turn, "After Hours" seems to combine all facets of his styles—the dark moodiness from his Trilogy days and his Starboy rise to pop stardom. The six-minute cut has The Weeknd falsetto his way through a steady kick drum with vocal lines that keep things interesting. More importantly, "After Hours" shows his intended growth with album number four.
Knuckle Puck
"Tune You Out"
Knuckle Puck pick up right where they left off on "Tune You Out", their first proper single since 2017's excellent Shapeshifter. Crunchy guitars are a focal point as the vocals match the intensity throughout, although the track doesn't entirely blow the roof off the place like Shapeshifter's "Gone".
5 Seconds of Summer
"Old Me"
5 Seconds of Summer's "Old Me" needed eight songwriters for it to come to life but there's no shame in that when the finished product is as good as this is. Interestingly, the tone of "Old Me" best resembles the early days of 5SOS—a sound they'll truly and rightfully never actually go back to—as the track is more of a contrast from the borderline-R&B pop we heard on their "Easier" single.
Justin Bieber
"Yummy" (Country Remix)
[feat. Florida Georgia Line]
Justin Bieber's new album, Changes, is…okay. It's an album. With music on it. After five years, you'd expect something a little more impactful. Even its lead single "Yummy" failed to live up to what a Bieber single should entail.
That might be why he's going heavy on remixes for the track. To potentially tap into another audience, Florida Georgia Line hops on a country remix for it. The song's structure is basically identical, with some forced 'twang' to give it enough country DNA, and the result is…okay. It's a remix. Of a song.
Taylor Swift
"The Man" (Live From Paris)
The only thing better than a studio Taylor Swift is a live Taylor Swift. Performing Lover highlight "The Man" live in Paris, Swift takes the electro-pop track and gives off the same level of energy but this time it's just her and an acoustic guitar. Coupled with an engaging audience, you can't help but wish you were there too.
Hot Chelle Rae
"Tangerine"
Hot Chelle Rae reuniting is a little dangerous. They made their mark when they were at the top of their game, sure, but they didn't fade away gracefully. Looking at the likes of the Jonas Brothers and 5 Seconds of Summer, the key to Hot Chelle's future success is that a band's latest version should be an improved one, keeping the unabashed boy band qualities back where they left them. Hot Chelle Rae are getting closer with "Tangerine", a solid pop dance jam that almost makes their past discography irrelevant.
Selena Gomez
"Feel Me"
Selena Gomez is still riding the wave of her recently-released record, Rare, but there's some unfinished business with an older track called "Feel Me". First performed four years ago, "Feel Me" gets officially released as a one-off after many thought her January album would include it. All is surely forgiven now—the Sia-esque track is a certified head-bopper and well worth the wait.
Other new releases:
Lauv – "Modern Loneliness"
Allie X – Cape God
Coin – "Into My Arms" / Dreamland
Ozzy Osbourne – Ordinary Man / "It's a Raid" (feat. Post Malone)
Grimes – Miss Anthropocene
Best Coast – Always Tomorrow
The Amity Affliction – Everyone Loves You Once You Leave Them
The Word Alive – Monomania
Half the Animal – Not Today – EP
X Ambassadors – "Great Unknown"
Peter Bjorn and John – "Music"
Purity Ring – "Stardew"
The Strokes – "Bad Decisions"
Biffy Clyro – "Instant History"
Waxahatchee – "Lilacs"
The Fratellis – "Six Days in June"
Pearl Jam – "Superblood Wolfmoon"
Afrojack – "All Night" (feat. Ally Brooke)
The Avalanches – "We Will Always Love You" (feat. Blood Orange)
Bon Jovi – "Limitless"
Jimmie Allen, Noah Cyrus – "This is Us"
Kamaiyah – "Pressure"
Glass Animals – "Your Love (Déjà Vu)"