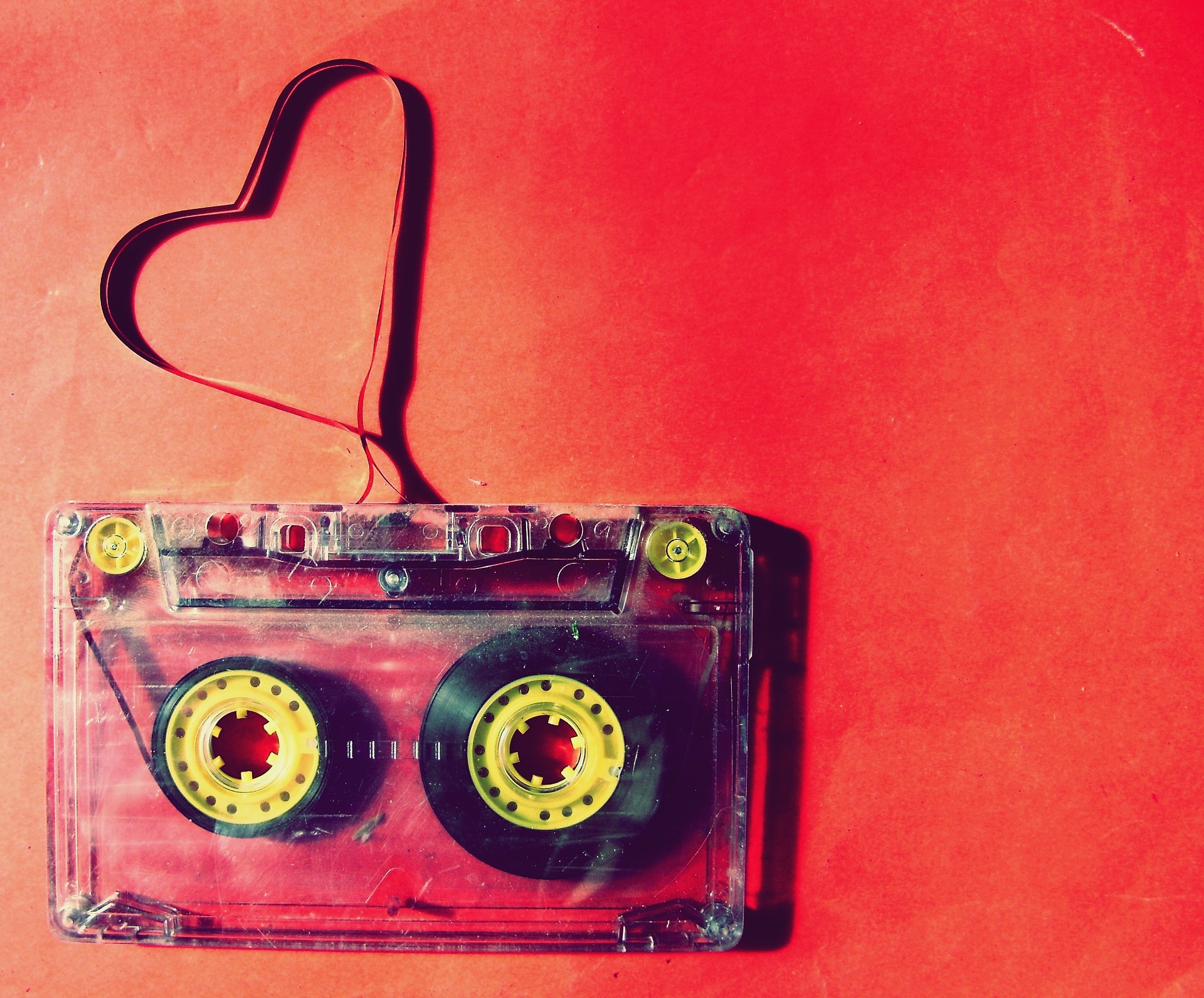 What better way to kick off a weekend than with new music? Fridays are always chock full of the latest songs and albums ready to be the soundtrack to everyone's antics, and here you'll find some of the week's standout releases. Whether you're ready to spin an anticipated song from a favorite artist or just taking a look at what's out there, there's a whole lot of tunes to dive right into. Who knows—maybe you'll find your next obsession.
New Found Glory
"Greatest of All Time"
It's common that when a pop-punk band drops a new song everyone touts it as being a 'return to form of their classic sound'. The reality is that people have called every New Found Glory album since 2009 a return to form and it isn't entirely accurate—they grow but still manage to keep their signature sound. With this lead single off their upcoming album of the same name (May 29 on Hopeless), NFG delivers a familiar yet comforting sound with Jordan Pundik's distinguishable vocals. It doesn't sound like it's from 2002, it sounds like it's from 2020 by a band that hasn't missed a beat since then.
Four Year Strong
"Learn to Love the Lie"
The latest from Four Year Strong is about as anti-Valentine's Day as you can get. The pop-punk powerhouses release another song off the forthcoming Brain Pain called "Learn to Love the Lie". It may be the mildest of the three from the LP so far with its melodic chorus and lack of any heaviness but it shows just how versatile Four Year Strong still is.
The Wonder Years
Burst & Decay (Volume II)
The Wonder Years build on the first installment of their acoustic series by going above and beyond on the wonderful sequel Burst and Decay Volume II. Taking songs from the archives of their career, the band revisits fan-favorites and completely turns them inside-out. Simply referring to the project as 'acoustic' would be selling it short—there's a lot of elements added to songs like "We Look Like Lightning" that make you hope someday there's a volume three.
Billie Eilish
"No Time to Die"
Playing the Super Bowl halftime show; headlining Coachella; writing a James Bond theme song. Those are arguably some of the biggest non-award music accolades one could earn and dark-pop phenom Billie Eilish crosses the third one off her list with the theme to Bond's latest flick, No Time to Die. The essence of what a Bond theme should be are represented by the likes of Eilish and brother/producer Finneas,
who together construct an atmospheric moody track that builds into a vast
string arrangement.
Derek Sanders
My Rock and Roll Heart
Every musician has their influences and Mayday Parade frontman Derek Sanders makes them loud and clear on My Rock and Roll Heart, his solo EP. It's rare you see an artist debut with a collection of covers but, if anything, it builds hype for eventual original material. Sanders puts a new spin on classics from the likes of Saves the Day and Jimmy Eat World—really raw, pop/punk/rock tracks from the late 90s—and transforms them into a modern acoustic cut that sounds as natural as possible.
SWMRS
"People" (feat. Fidlar)
Covering The 1975 is no easy task but SWMRS and Fidlar step up to the plate for the polarizing single "People". They're probably the two bands that could even pull it
off in the first place—the garage-rock nature of "People" fits in the wheelhouse
of the bands perfectly and the result is a refreshing take on a cover that nobody would expect.
Justin Bieber
Changes
After five years, a weird mustache, and a marriage, Justin Bieber's new album Changes couldn't fit better as a title. Naturally, the title has musical connotations too—Changes represents a full-on shift from the mixed bag of features he's provided over the years, by closing in on a concise sound that suits him. With R&B influences from start to finish, Changes is a solid laidback LP that takes after one of his career's highlights: His compilation Journals (2013).
Thief Club
New View
We're coming up on five years since the last Hit the Lights album and, even though their fans are used to waiting, it's still emotionally draining. Luckily, frontman Nick Thompson's Thief Club has done more than enough to fill the void as his New View EP will help hold everyone over. His pop-punk side project will have you wondering if these are just Hit the Lights songs in disguise (but that's the beauty of it). It's an outlet for Thompson to tune his songwriting and lyricism without having the pressure of the Hit the Lights name attached.
Falling in Reverse
"The Drug in Me Is Reimagined"
To celebrate their debut album going Gold, Falling in Reverse frontman Ronnie Radke is putting a twist on the title track from The Drug In Me Is You. The reimagined version flips the energetic original into a piano-laden, solemn revamp that proves how his creativity would rightfully lead to a Gold certified album.
Stand Atlantic
"Shh!"
Nobody is rocking harder than Stand Atlantic and they've just unveiled another new song that'll grab your attention for the rest of the year. Along with their usual edgy pop-punk flair, "Shh!" throws an added layer of intensity into the mix to make it their most interesting and creative song to date.
Other new releases:
Monsta X – ALL ABOUT LUV
Sleep on It – "Falling Further Faster"
Set it Off – After Midnight EP
You Me at Six – "Our House (The Mess We Made)"
Kim Petras – "Reminds Me"
Sam Smith – "To Die For"
Cold War Kids – "Who's Gonna Love Me Now"
Enter Shikari – "The Dreamer's Hotel"
Migos, Travis Scott, Young Thug – "Give No Fxk"
Tame Impala – The Slow Rush
AJR – "Bang!"
X Ambassadors – "Everything Sounds Like a Love Song"
COIN – "Valentine"
Alec Benjamin – Oh My God trio
YG, Kehlani – "Konclusions"
The Strokes – "At the Door"
Grimes – "Delete Forever"
King Princess – Cheap Queen (Deluxe)
Luke Bryan – "Born Here Live Here Die Here"
Aloe Blacc – "I Do"
Asking Alexandria – "They Don't Want What We Want (And They Don't Care)"
Calvin Harris/Love Regenerator – "Regenerate Love" & "The Power of Love II"
Lupe Fiasco – "Drivin Me Crazy"
Madison Beer – "Selfish"
Mandy Moore – "Fifteen"
Melanie Martinez – "Copy Cat" feat. Tierra Whack
Mystery Jets – "A Billion Heartbeats"
Ronan Keating & Emeli Sandé – "One of a Kind"Tennis – Swimmer