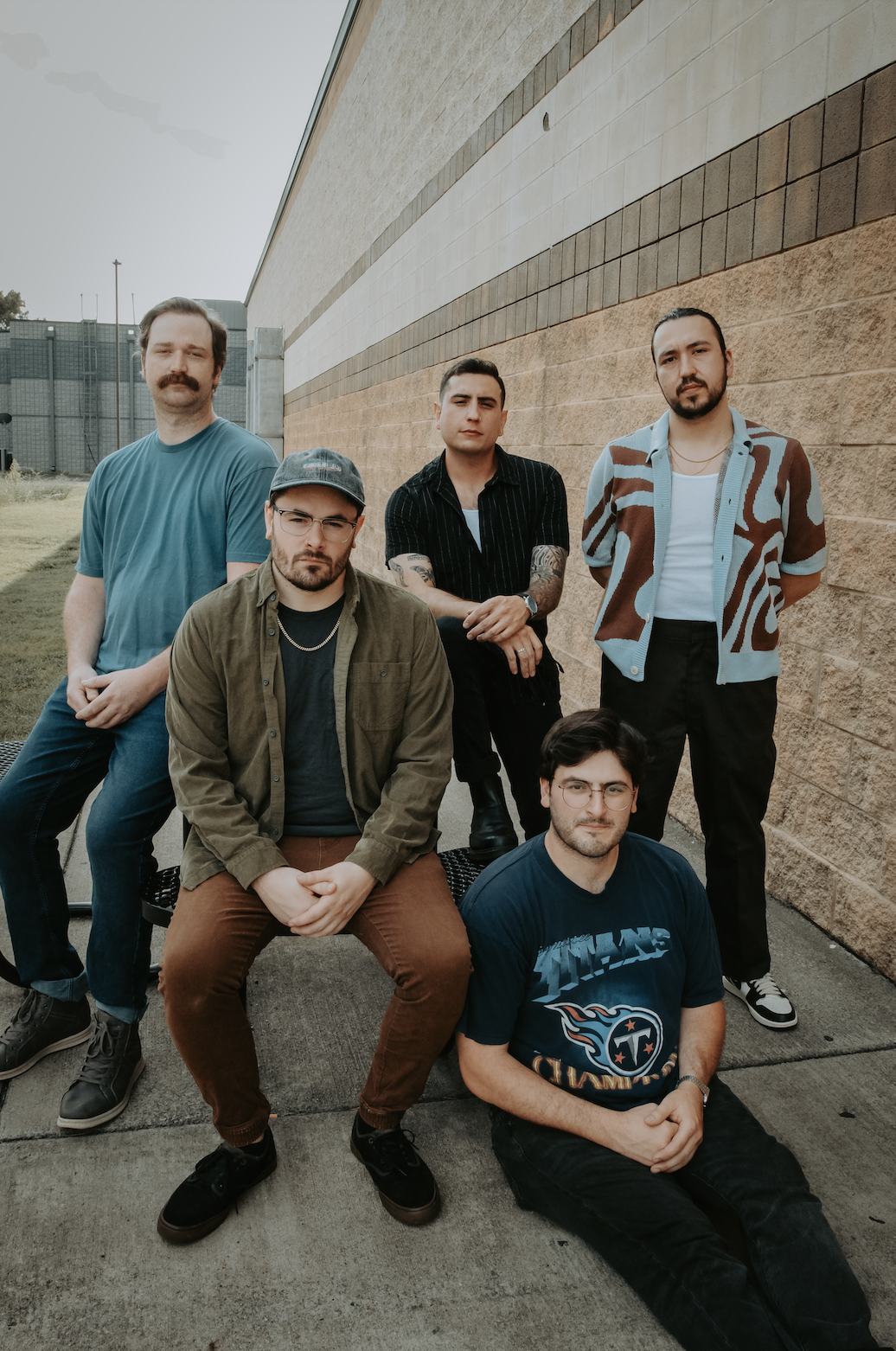 Nashville emo-punk band, Free Throw has announced the release of their fifth full-length album Lessons That We Swear To Keep out October 13th via Wax Bodega. To celebrate this awesome news, the group has shared a brand new single "Spacer's Choice" today! The song kicks off with non lexical gang vocals, or some "oooos" to say it simply. Everyone loves a good sing-along right out of the gate. The track then transports us quickly into the gritty, aggressive vocals we have all come to know and love from Free Throw. For a first taster of the upcoming record, this song is extremely promising for what is to come.
"'Spacer's Choice' is one of those songs that seems really fun melodically with a really dark meaning…" explains vocalist Cory Castro on the new single out today. "The song is about how the issues I've touched on over the years aren't just " solvable " problems. They tend to persist and rear their ugly head all of the time. Being in a band that has lasted over a decade and that has developed a pretty large catalog of music however I find myself writing about the same things a lot because they are my real issues.
"This has led to criticism in the past, which is fine, besides it doesn't bother me. This song is kind of my response to that and served as a fun and " meta " scenario to express that feeling. I know I write about a lot of the same issues, but hey, those problems don't just go away. Lyrics and music are my outlet."
Speaking on the new album as a whole, the band shares, "This album reflects someone in the growing stages of adulthood and coming to terms with the experience of life. While I understand that sounds vague and generic, it's the only way to describe these songs. It's a diary of my experiences over the past few years. I tried my best to take my own situations and make them as " self-insertable " as I could, but this record is outright a very personal one. For the past eight years, we'd always had a label to answer to. We were free to do whatever we wanted. Usually when it comes to writing and recording, there's always this stress around it where you want it to be as good as possible but you're trying to meet deadlines. This time that just wasn't there."
The album art is totally SICK. It is surreal, unique, and also something we haven't really seen before. Honestly, a good album art is a game changer. Remember shopping the CD isle at Best Buy and picking up an album just because the front looked cool? This one would totally be something you'd pick up. As far as the track list, we are getting a total of eleven new songs, including a track features Tades Sanville of Hot Mulligan. Check out all of the details below!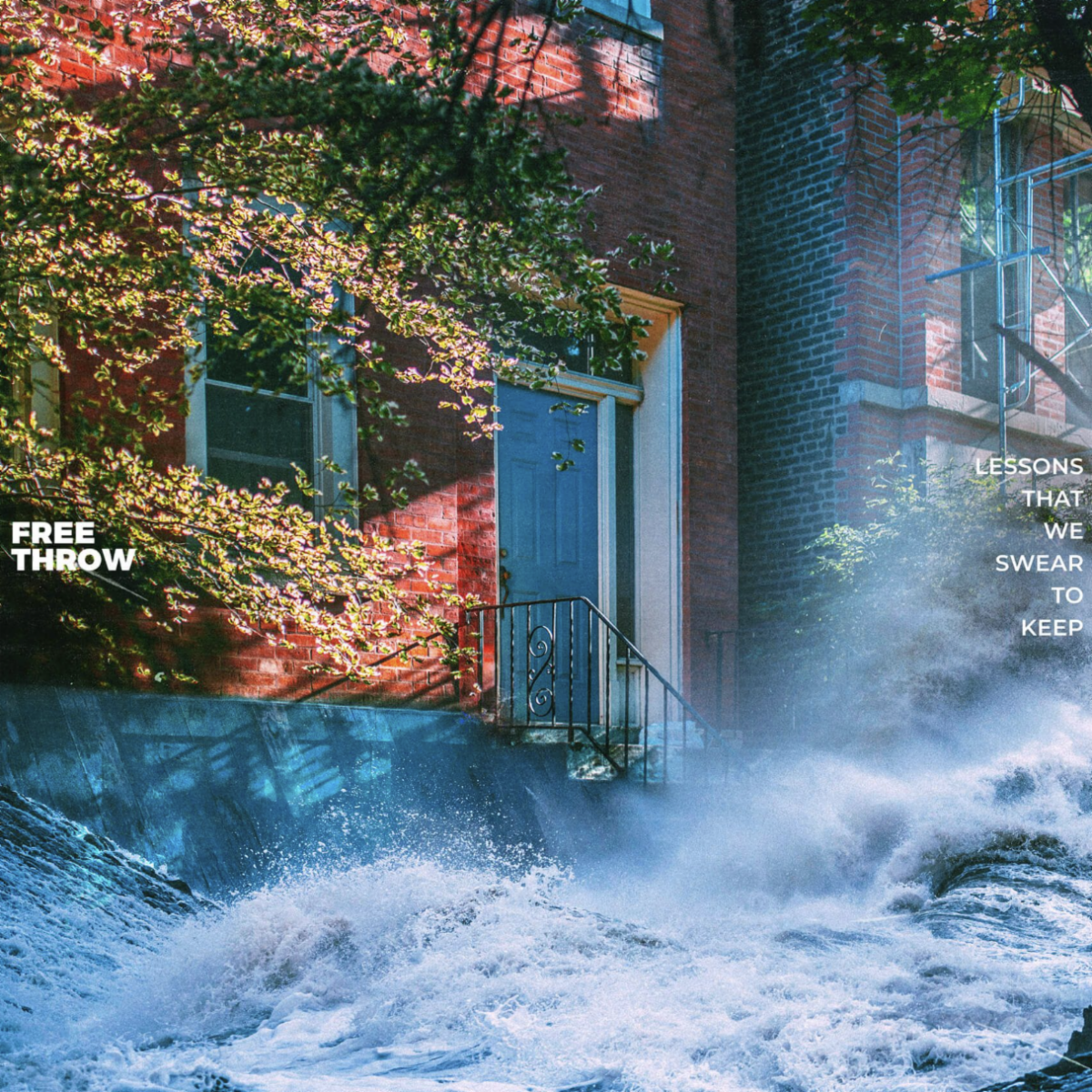 Lessons That We Swear to Keep Track listing
A Part is Better Than Zero (featuring Tades Sanville of Hot Mulligan)
Spacer's Choice
Replacing Leene's Bell
The Museum of Orphaned Concepts
So Yeah, So
Thanks For Asking
Into the Wind Stream
Joy Ephemeral
Cinnabar Island
Tips For Safe Travels
What Comes Around Is All Around
Free Throw Tour Dates:
Sept. 17 – Chicago, IL @ Riot Fest
Sept. 19 – Cincinnati, Oh @ Legends Bar & Venue
Sept. 20 – Louisville, KY @ Headliners Music Hall
Sept. 21 – Birmingham, AL @ Furnace Fest Pre-Party
w/ Prince Daddy & The Hyena, Charmer, saturdays at your place / Blvck Hippie
Oct. 27 – Charleston, SC @ Music Farm
Oct .28 – Orlando, FL @ Level 13 Event Center
Oct. 29 – Gainesville, FL @ THE FEST
Oct. 30 – Charlotte, NC @ The Underground
Nov. 1 – Washington, DC @ Black Cat
Nov. 2 – Philadelphia, PA @ Brooklyn Bowl
Nov. 3 – New Haven, CT @ Toad's Place
Nov. 4 – New York, NY @ Le Poisson Rouge
Nov. 5 – Boston, MA @ Royale
Nov. 7 – Rochester, NY @ Montage Music Hall
Nov. 9 – Lansing, MI @ Grewal Hall at 224
Nov. 10 – Columbus, OH @ Skully's Music Diner
Nov. 11 – Bloomington, IL @ The Castle Theatre
Nov. 12 – Madison, WI @ Majestic Theatre
Nov. 14 – Denver, CO @ The Oriental Theater
Nov. 15 – Salt Lake City, UT @ Soundwell
Nov. 17 – Portland, OR @ Bossanova Ballroom
Nov. 18 – Seattle, WA @ Neptune Theatre
Nov. 20 – San Francisco, CA @ August Hall
Nov. 21 – Los Angeles, CA @ The Regent Theater
Nov. 22 – Mesa, AZ @ The Nile Theater
Nov. 24 – Austin, TX @ Come and Take It Live
Nov. 25 – Dallas, TX @ Trees
Nov. 26 – Oklahoma City, OK @ Beer City Music Hall
Nov. 28 – Kansas City, MO @ Recordbar
Nov. 29 – Springfield, MO @ The Riff
Nov. 30 – Memphis, TN @ Black Lodge
Dec. 1 – Atlanta, GA @ The Masquerade
Dec. 2 – Nashville, TN @ The Basement East