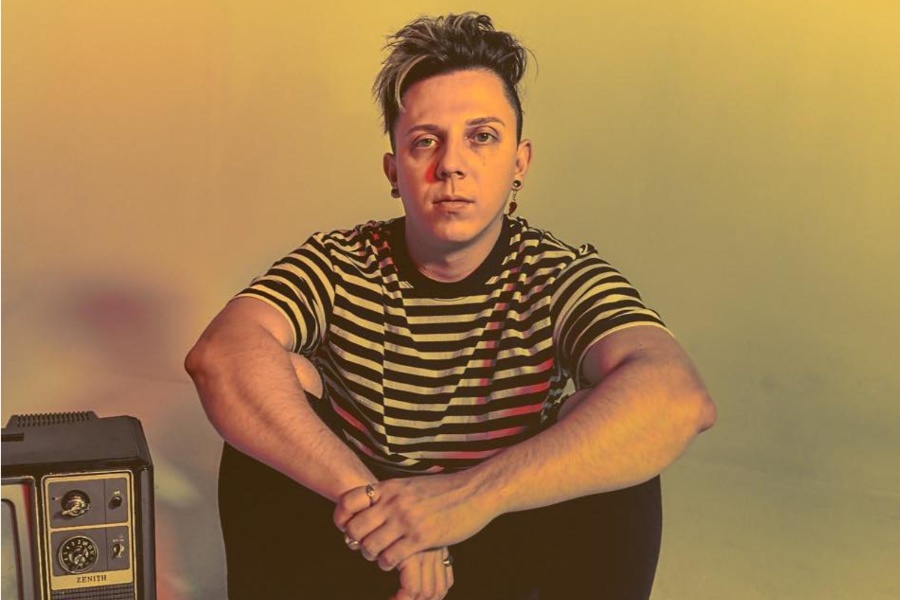 Did Sxntry just write the diss track of the fall? Former Magnolia Park bassist Jared Kay calls out narcissists everywhere in his new single, "Nothing Left To Take." Taking inspiration from indie-pop powerhouses such as Nightly and LANY, his new project Sxntry layers electronic drums and '80s synths underneath his unique brand of emo lyrics. It's catchy, evocative, and perfect to sing along to in your car with the windows down.
In an exclusive with idobi, Kay shares the song's meaning and imagery. "My new single 'Nothing Left To Take' is an uplifting song written from the perspective of a kind-hearted person struggling to break free from a narcissist," he begins. "The narcissist, portrayed as a dark entity wearing an oni mask, is hellbent on taking everything they want until they are left hollow. The song is a message for those to break free from these people whether they be friends, family, or lovers."
Since announcing his solo project in March 2023, Sxntry has been hard at work releasing new content to promote his music. The artist dropped his debut solo single, "Dreamin Of You," a song about his late mother, in August this year. Dedicated to keeping her memory alive, Kay shared videos of his mom during the happier days of her life to promote the song. While he wishes she could hear what he wrote for her, "Dreamin Of You" is a touching portrayal of the relationship they had and the kind of woman she was: joyful, supportive, and strong.
While Sxntry has only released these two songs thus far, this is just the start of his career. Watch the music video for "Dreamin Of You" below and stream Sxntry's music here.