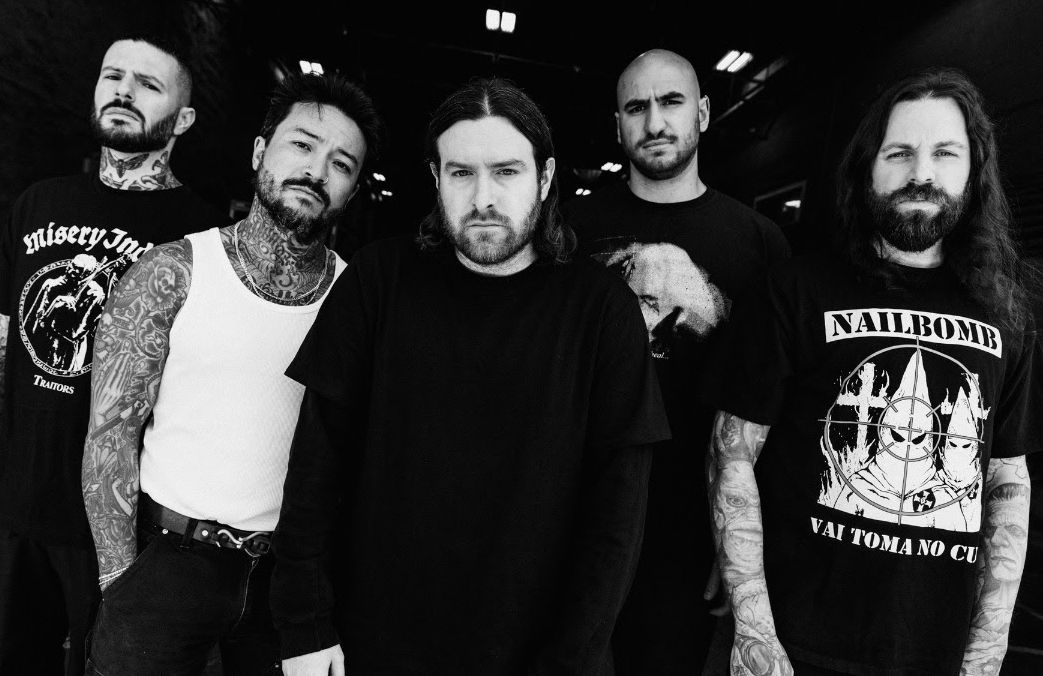 END are back and ready to show you how it's done once again. The hardcore supergroup comprised of Counterparts' Brendan Murphy, Better Lovers and Fit For An Autopsy's Will Putney, Shai Hulud's Gregory Thomas and Reign Supreme's Jay Pepito, alongside drummer Matt Guglielmo, they have been making music to end the world to since 2017. From their debut EP From The Unforgiving Arms Of God to their 2020 album Splinters From an Ever-Changing Face, their output has been consistently astonishing. And that trend is looking like it will continue with the release of their second full-length.
It is called The Sin Of Human Frailty and will be dropping on October 27 via Closed Casket Activities. Will had this to say about how it came together:

"Part of the goal was to do things our way. We didn't want to lean on our influences too heavily, whether it's in terms of production, guitar tone, arrangement, or other elements. We were like, 'Let's just make a record that sounds like END.' I feel like there's more of an identity to the band than there has ever been on this record."
The tracklisting for the album looks like this:
01. "A Predator Yourself"
02. "Gaping Wounds Of Earth"
03. "The Sin of Human Frailty"
04. "Thaw"
05. "Embodiment of Grief"
06. "Twice Devoured Kill"
07. "Worthless Is The Lamb"
08. "Hollow Urn"
09. "Infest"
10. "Leper"
And the artwork like this: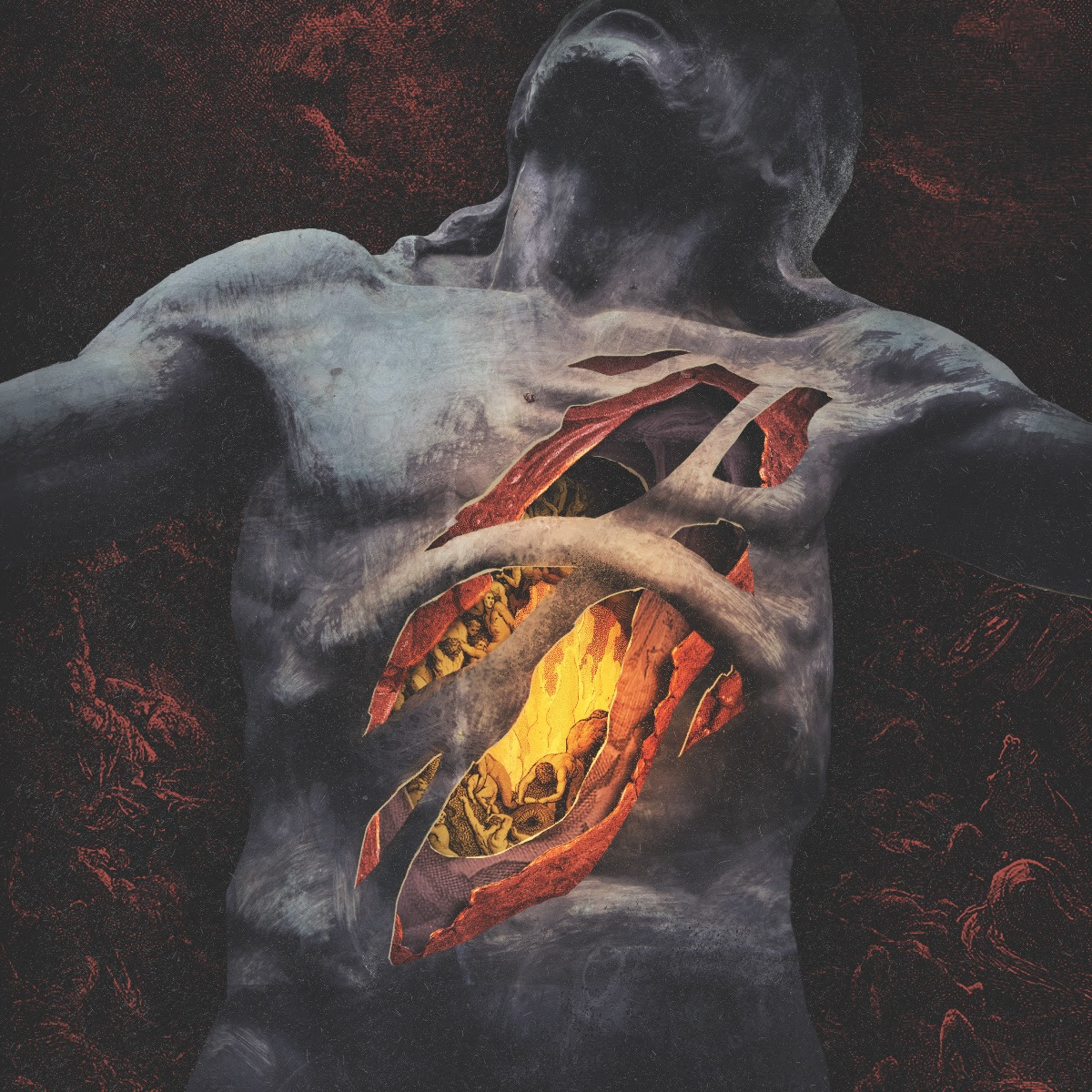 The first taste of the album is also here, and it is a monolith. It's called "Gaping Wounds Of Earth" and is as dense, destructive and dark as you would ever wish it to be. Battering ram riffs, callous howls of anguish and the sort of chaotic pace that tears the skin from bone, it's a masterclass in aggression.
The band had this to say about the song:
"'Gaping Wounds of Earth' is a jarring and chaotic exploration into what it feels like to be uncomfortable in your own skin. The spiral of a broken human continues. As in all our work, there is no light at the end of this tunnel."
END will also be hitting the road in the Autumn with Full Of Hell, Inter Arma and Wake. You can check them out at these dates:
Oct 26 — Philadelphia, PA @ Underground Arts
Oct 27 — Baltimore, MD @ Baltimore Soundstage
Oct 28 — Cincinnati, OH @ Legends Bar & Venue
Oct 30 — Oklahoma City, OK @ 89th Street
Oct 31 — Austin, TX @ Elysium
Nov 02 — Mesa, AZ @ Nile Theater
Nov 03 — San Diego, CA @ Brick By Brick
Nov 04 — Los Angeles, CA @ Lodge Room
Nov 05 — San Francisco, CA @ Great American Music Hall
Nov 07 — Albuquerque, NM @ Launchpad
Nov 08 — Denver, CO @ The Bluebird Theater
Nov 10 — St Paul, MN @ The Amsterdam
Nov 11 — Chicago, IL @ Avondale Music Hall
Nov 12 — Detroit, MI @ Sanctuary
Nov 13 — Cleveland, OH @ No Class
Nov 14 — Toronto, ON @ Lee's Palace
Nov 15 — Montreal, QC @ Les Foufounes Electriques
Nov 16 — Cambridge, MA @ Middle East/Downstairs
Nov 17 — Hamden, CT @ Space Ballroom
Nov 18 — Brooklyn, NY @ Monarch