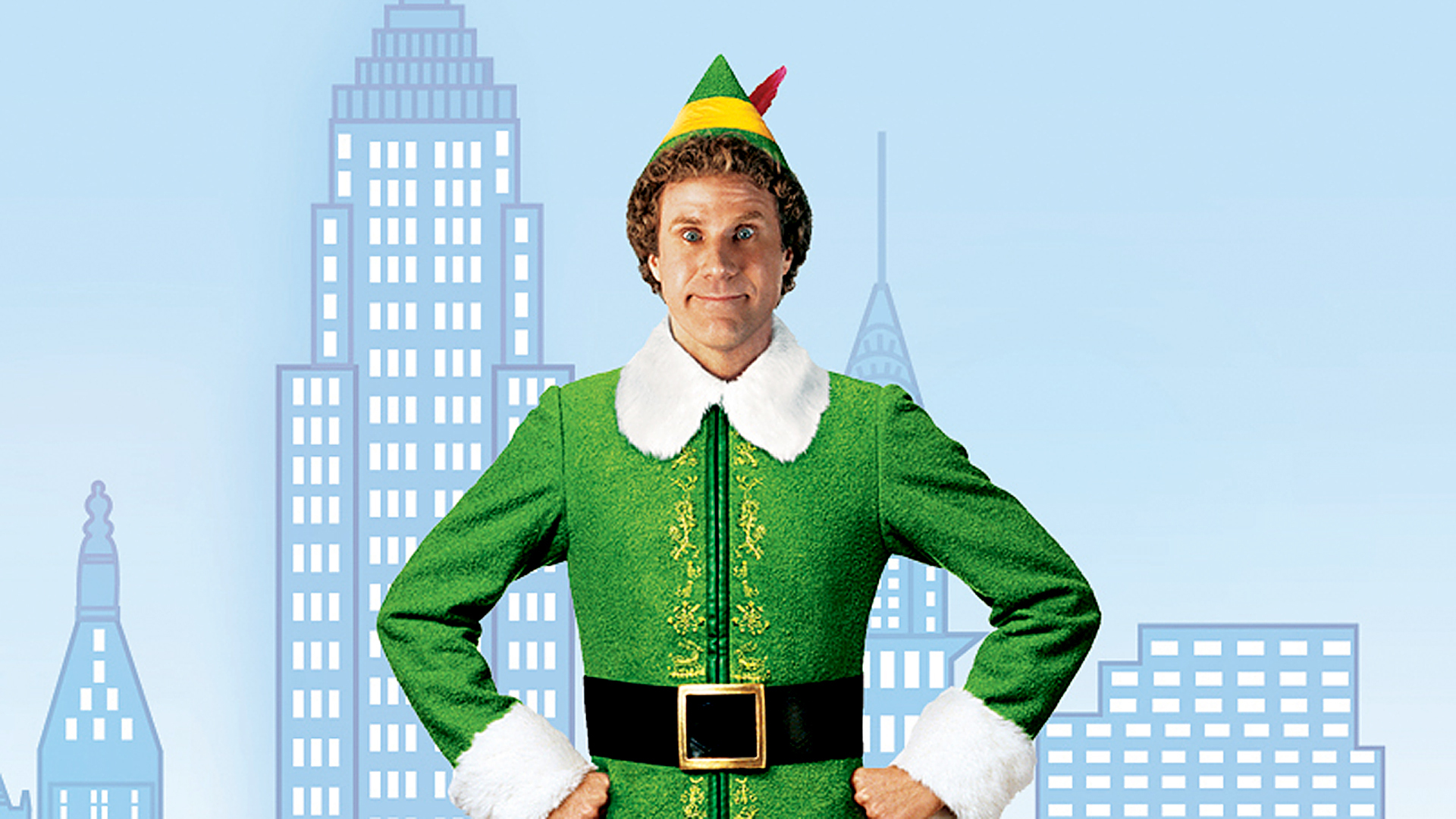 Time seems to have the habit of just whizzing by and suddenly you realize that all your favorite films as a kid or preteen are suddenly half your age or closer to it. You find yourself asking: Where has the time gone? With that in mind, it came as a shock to me that Elf is now fifteen years old. That's right. FIFTEEN years ago, on November 7th 2003, Will Ferrell graced cinema screens all across the globe as Buddy the Elf. The movie was an instant hit and became a must watch on everyone's holiday movie list. So, what is it about Elf that charmed its way forever into our hearts?
—
1) It is (arguably) the most
quotable holiday movie of all time
For the past few decades we've heard quotes from the classics, from A Christmas Carol ("God Bless Us, Everyone!") to the obnoxious National Lampoon's Christmas Vacation ("The shitter was full") and so on. However, Elf has an endless stream of quotes. Between Buddy answering the phone ("Buddy the Elf, what's your favorite color?"), learning the pronunciation of Francisco, discovering the world's best cup of coffee and SO much more. Perhaps one of the most iconic quotes comes from how screenwriters sneak in PG swearing with "Son of a Nutcracker!". The best part of these lines is that you can use a good number of them both in and outside of the month of December. Especially Buddy's interaction with "not Santa."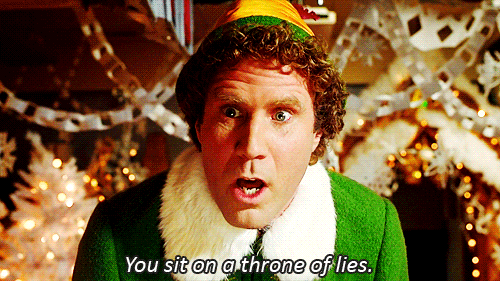 —
2) It teaches us to be ourselves
and that family is most important
The movie follows Buddy on his 'fish out of water' journey from the North Pole to New York City. There, he tries to be a part of his father's life but is immediately judged by everyone around him including his own family. That doesn't deter Buddy though. He knows he's different from everyone else, it doesn't stop him from smiling for a second. Buddy lights up every scene between his grumpy friends and family and you slowly see their hearts melting as they realize life can be wonderful with the right people. It's Buddy who leads his Grinch-like father Walter (James Caan) back on the path of understanding what is truly valuable in life. When the Hobbs family, Buddy, and Jovie (Zooey Deschanel) come together to sing Christmas carols and fix Santa's sleigh, they all realize togetherness is the real key to life.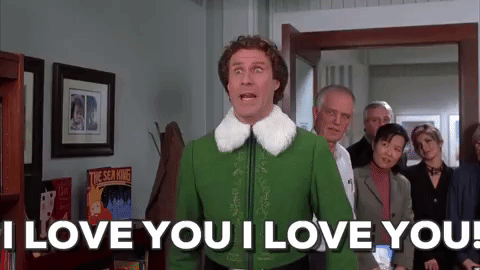 —
3) Buddy does all the things we
weren't allowed to do as children
Admit it, you've thought about eating cotton balls once or twice when you were younger. They look like little fluffy balls of sugary white cotton candy. Every kid has wanted to press every single button in an elevator too. There are always those moments where someone wished they had a cannon for an arm when it came to neighborhood snowball fights. AND who HASN'T wanted to launch themselves at the Christmas tree to climb up and put the star on top? Last but not least, every adult can admit going through belching contests with their siblings throughout their life. So, watching Will Ferrell chug an entire bottle of Coca Cola then proceeding to give such a huge belch made you envious of his permanent champion status.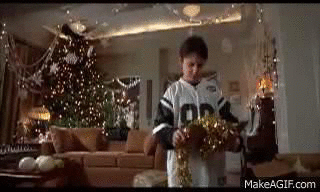 —
4) We get to see Peter Dinklage before
he became an icon on Game of Thrones
Peter Dinklage has been acting for twenty-three years, with his breakout role in 2003's The Station Agent, but his most prominent role has been that of Tyrion Lannister from Game of Thrones. Watching the Hand of the Queen play a narcissistic hotshot children's author is all too funny, as it seems as though he fell through a wormhole and carried on with his impulsive behavior. Having the chance to see Dinklage tumble with Ferrell in a fight while being called "an angry elf" is a hilarious must-see.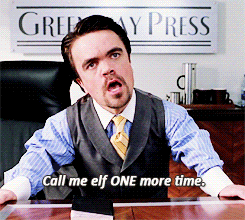 —
5) The Seven Levels of the Candy Cane Forest
Buddy's description of how he came from the North Pole is great for both adults and children alike. It easily makes the childlike dream of a candy cane forest and a sea of swirly twirly gumdrops come true. In fact, it sounds exactly like the lands in The Nutcracker Suite. Unless you've become an "adult", then it sounds more like the most horrible set of directions ever given. You're like: I don't know, I made made a right at all the weird striped trees. You know, the ones that look like Christmas candy. Buddy caps off the imagery of a dreamy landscape of sugars and sweets with the wonderment of wandering through "the Lincoln Tunnel." It's just perfect.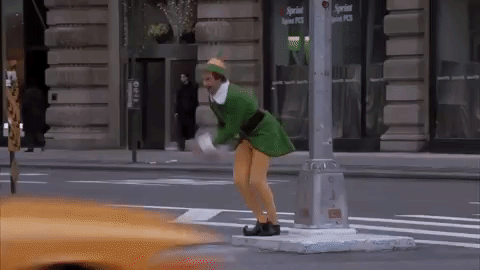 —
6) And of course, we learned
the best way to spread Christmas cheer: