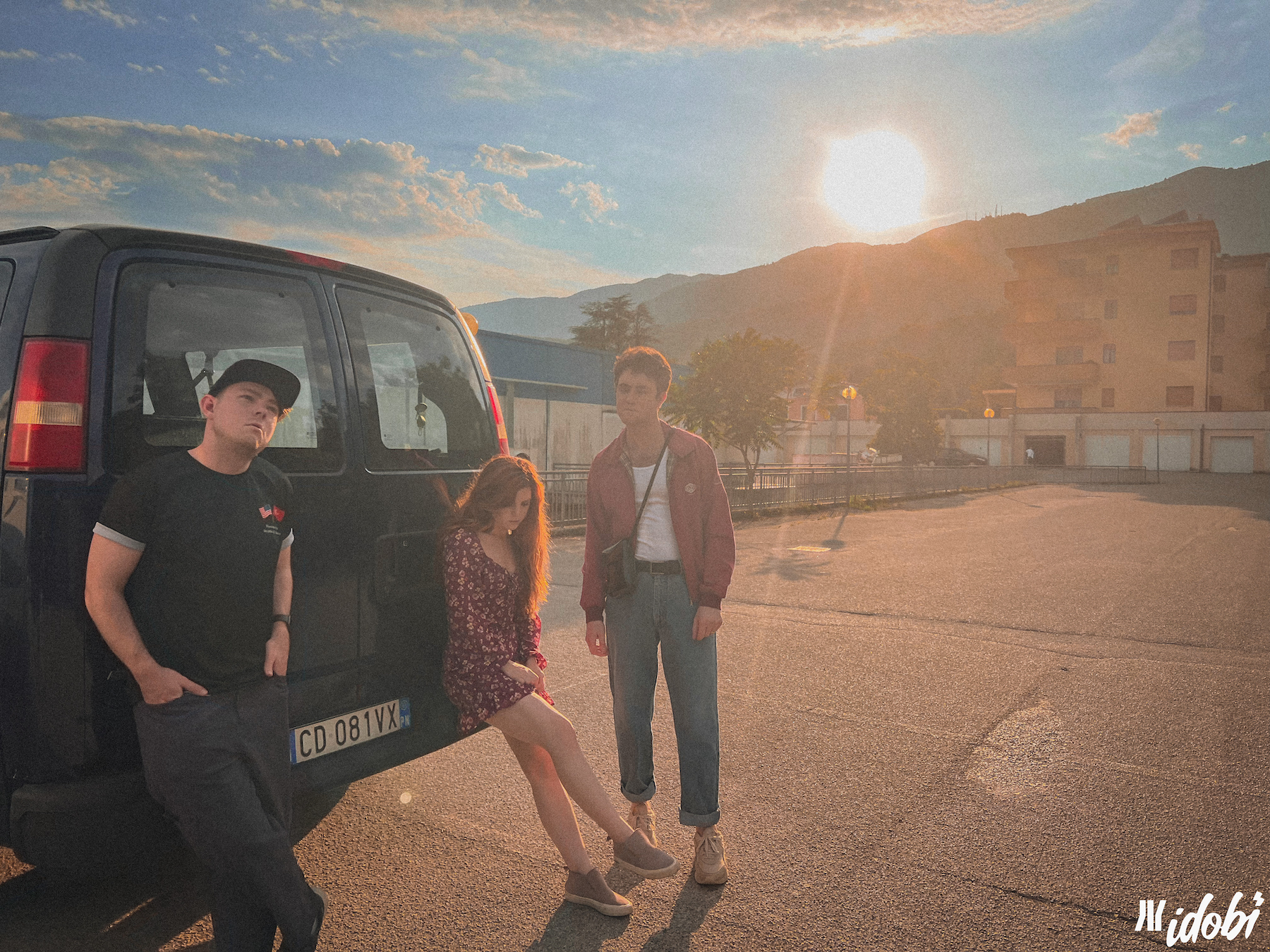 Sibling band Echosmith released their debut album Talking Dreams in 2013, nine years ago. Singer Sydney Grace Ann Quiseng (formerly Sydney Sierota) was just 16 at the time but the group had already been playing music together for years, messing around in the garage. Warner Records bit, the album dropped, and buzz started to build.
So here we are in 2022 and much has happened. Echosmith's second album, Lonely Generation, arrived in 2020—that's a full seven years after the debut. By then, brother Jamie Sierota had left the band, at least as a full-time member. And, just as Lonely Generation was released, the world went to shit in a COVID toilet. Like everyone else, it was a case of sink or swim. Fortunately, they were able to ride the pandemic out and they're back with new single "Hang Around" and a recently-announced tour.
"This song was written about my relationship and Noah's too, actually, because we're both married," says Sydney. "We really wanted to just capture how we felt when we're around our people. Honestly, it's as simple as, 'I just want to be around this person because they make me better and they also see past the stuff that maybe other people won't be able to see past because they love you.' It's cool because the pre-chorus is my favorite section of the song because it's really just saying, 'holy crap, this couldn't have been planned by ourselves because we just feel so right'. It's cool to talk about how we feel when we're together but also about the relationship as a whole and how special it feels. Kinda unreal."
Despite the fact we're talking to Sydney and also Noah Sierota via a Zoom call to Italy, the latest stop on their current tour, both are still clearly and eminently charming. These press engagements can be a drag for musos when they're already busy and tired, and the phone connection isn't perfect. Yet conversation with the pair is easy and fun. They love to talk shop, and right now that means the new single.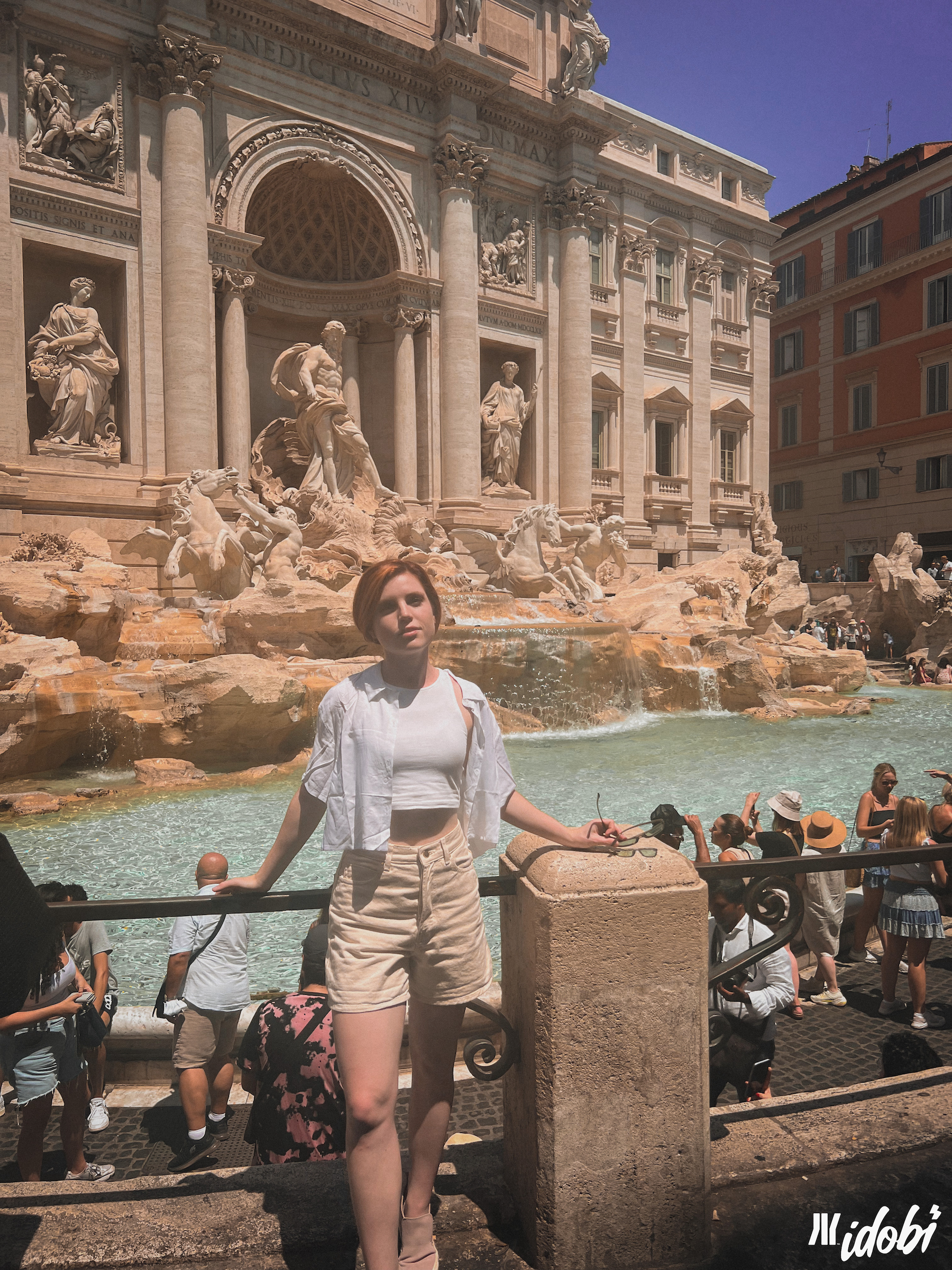 "Hang Around" is Echosmith's first new release since the previously mentioned Lonely Generation, an album that saw the group suffer through the challenges of an unusual rollout, yet thrive. "That album definitely had a peculiar release time, just how the entire world was affected immediately after it was put out," says Noah Sierota. "But at the end of the day, the title of that album is Lonely Generation and I think that pretty perfectly encompasses the rest of our experience in 2020 into 2021, into 2022. I think we were very limited with what we could do. But we really did get to see, ok these songs are meaning something to people while they're experiencing this global crisis. That's pretty amazing in a way because we're all experiencing something that was so gnarly. Instead of the whole touring cycle we normally do, we did a digital one. We did all these Instagram Lives, Facebook Lives and things, and just performed for the fans. Got to talk to them, hang with them, and give them a bit of music to make their days a little easier."
Of course, Echosmith wasn't the only band that went the streaming route with concerts. Streaming was far from perfect but they have all of the requisite charisma and poise to pull it off. And dammit, it was something. "I love the interaction that we get to have on stage," says Sydney. "It's been interesting to actually see people in real life again. Take pictures afterward and all that stuff. Obviously, the digital tour didn't have that same effect. It was more of, 'hey we want to do this for our fans,' as opposed to, 'I'm doing this to fill my cup.' I was singing and kinda getting comments, but I could only see so many. But still, it was cool to see the hearts that people sent. So it was cool but it definitely was not the same."
What we do know is it won't be seven years between albums this time. "Hang Around" is building to something fresh and new and full length, but the band didn't want to go on tour without having new music out there. "I think we have all of it written, which is exciting," says Sydney. "We just have to go into the studio and lay the rest of it down. But we do have several songs ready to go that will be part of an album at some point. We wanted to be back on the road with new music, we did not want to do it without. So there is an album to come but we need to get in and finish that. We just wanted to give our fans our favorite song so far."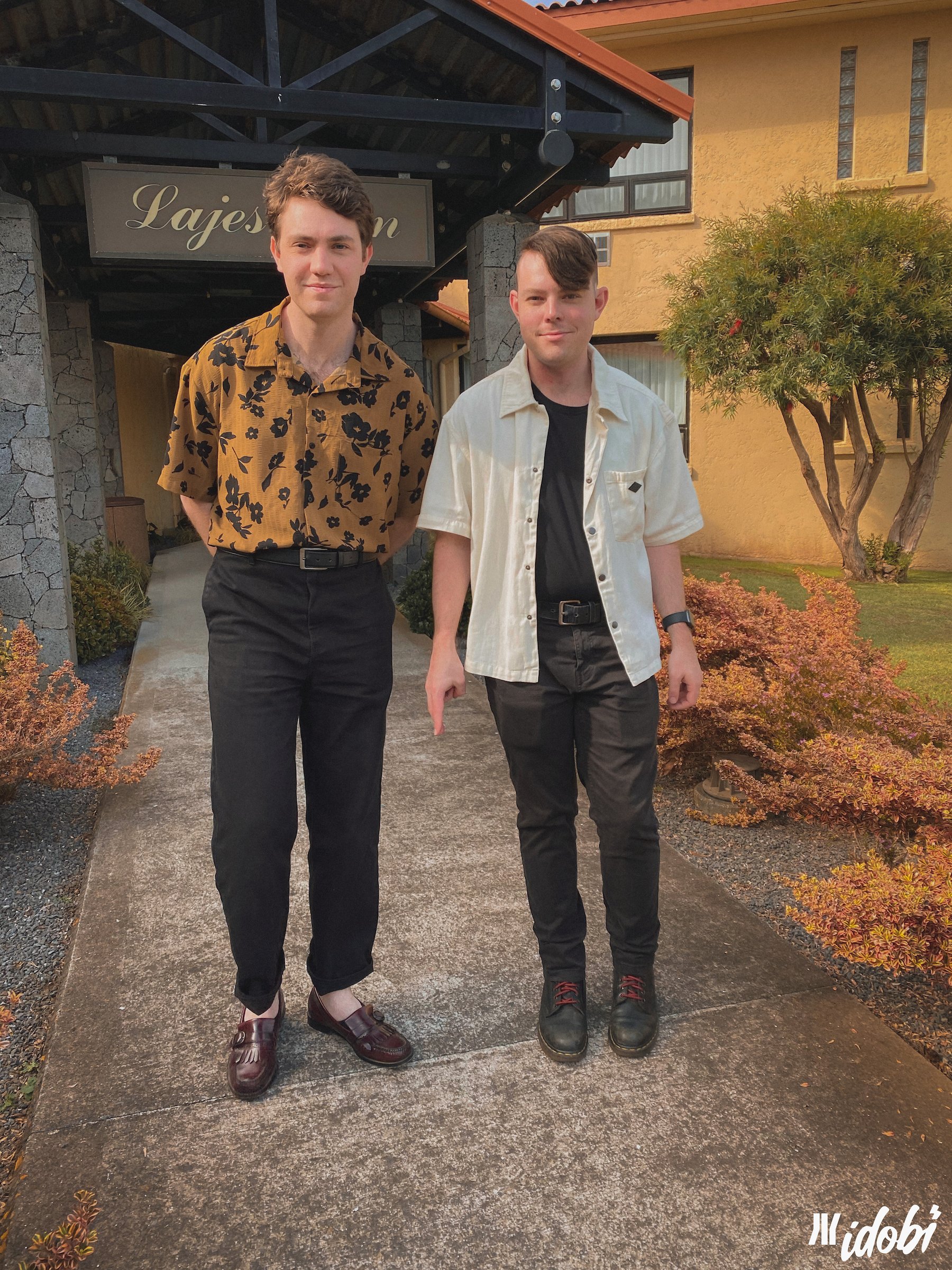 The super-hip synth-indie-pop that made so many friends with melodically insistent songs such as "Cool Kids" is still present and correct on "Hang Around" but there are obvious signs of organic growth too. Of course, there is. Echosmith has gone from teens to mid-twenties, some of them have gotten married. Life's very different. But again, the cool swagger is still there, it's just slightly less shiny.
"From a sonic standpoint, it feels more alternative now," says Noah. "I feel like on the production we've gone more in-depth than we ever have before. We're trying a lot of fun and different techniques, recording to tape, recording to cassette tape, smashing those things up, and playing around. Trying to make the music discovery thing fun again. Doing that for this album has been a total blast. Something that has a little more edge than I feel the last album had, and a lot of the music that preceded that as well."
This year saw brother Jamie joining Echosmith in the studio again, though still not as a full-time member of the band. These guys seem to have their heads straight in terms of what it takes to be a sibling band and not end up at war, a la Oasis, the Kinks, Gene Loves Jezebel, the Black Crowes, Heart, etc.
"I think space is good," says Noah. "At the end of the day, a normal part of growing up for everyone is leaving home and creating your own lives. Sometimes, when you're in a band, and this is still sort of the case, you spend a lot of time together. I think we've all been very intentional about creating lives that are connected still but like, kind of our own. We have different desires and tastes in things. And we fashioned our lives to be able to fit that without feeling like we're opposed."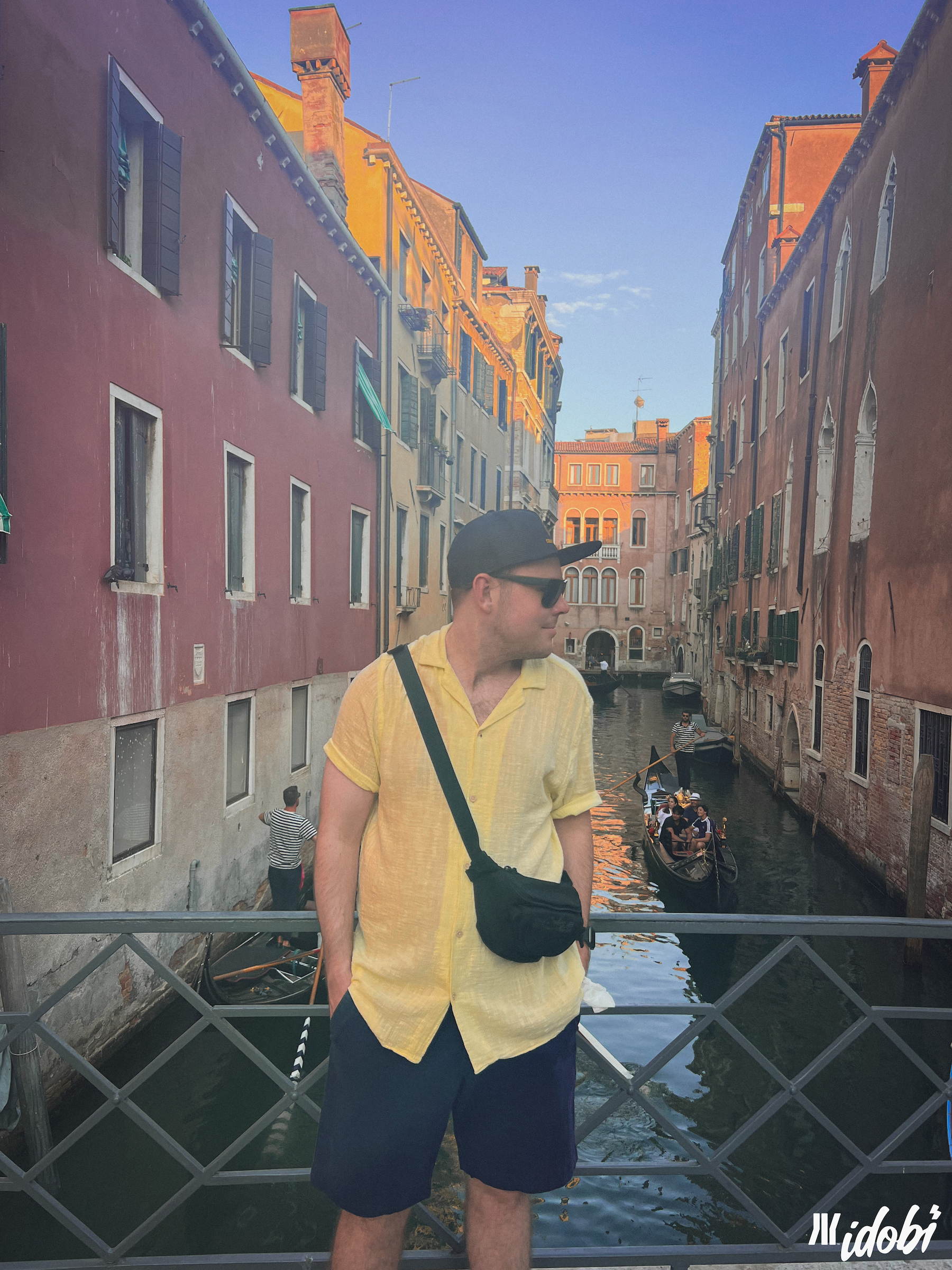 They were on tour in Europe when we spoke to Echosmith, performing at military bases for US service personnel. At the time of wrapping this story up, the band announced a fall tour that starts in Nashville on October 13 and ends in San Diego on November 19, taking in 24 US cities plus one date in Canada (Toronto).
"We're coming home soon, and once we get home we're going to continue writing," says Sydney. "Just to make sure we're staying creative in that way. We're really excited to wrap up the album because we're about to announce our fall tour over the US. I'm excited for that tour. So we're going to work on finishing the album, making sure we're getting new songs mixed, getting them ready, and making some music videos soon too I'm sure. We want to incorporate as much new music as possible on this tour. Potentially lots of unreleased things as well. We're excited to keep rolling that out. It's feeling busy but in a really good way."
Ultimately, the freshly-announced tour dates are a stark reminder of what we were missing when live music wasn't an option. Echosmith is a living representation of the fact that: When live music is working effectively, it touches the core of our soul. Streamed performances are great when that's all we have, but a great live band can make the crowd feel like they're part of the show. Because they are. Echosmith knows this, they know their new material will take on fresh life on stage—and we can't wait to see it happen. 
Visit echosmith.com for all of the information on everything Echosmith-related.