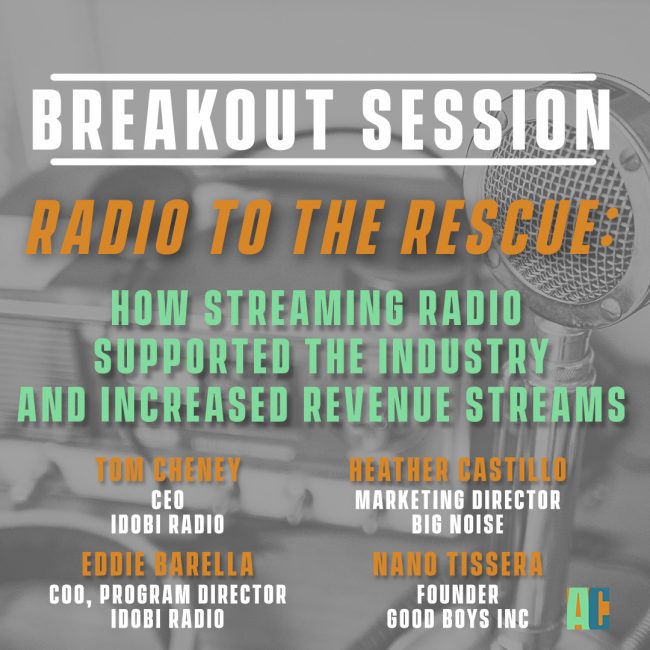 By now, you should know that idobi is participating in the ADAPT conference, happening this Thursday, October 22nd. But what you might not know is idobi is hosting our very own breakout session with the conference. Our speakers will be discussing the ways in which internet streaming radio has been flexible during this pandemic, and how idobi has been working with artist reps, musicians, and content creators to keep your quarantine entertaining. What's more than that, they will be discussing how we've actually had record growth throughout this lockdown! Our session, which will be moderated by Eddie Barella, will be from 6:00pm–6:30pm PT and trust us, you won't want to miss it. Let's meet the speakers, shall we?

Register here and get 20% off with the code IDOBI:
https://adaptconference.eventbrite.com/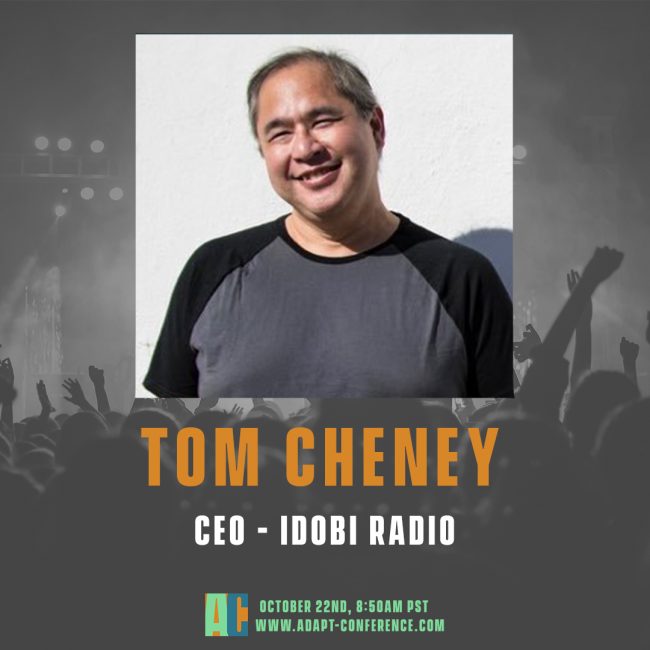 Tom Cheney, our CEO, our fearless leader, the true idobi OG, will be giving us a rundown on how the past seven months have affected idobi and its artists. Tom started idobi back in 1999, with nothing but a computer and a gut feeling that internet radio and pop punk would be the next big thing. He was already big in music and entertainment at that point, working as a senior producer for MTV by day, and an entrepreneur by night. He even built on his experience in 2007 as a web developer for National Geographic. Out of two of Tom's biggest passions—tech and kick-ass music—idobi was born. Since its inception, idobi has stayed true to its roots, even throughout its massive success. Backed by the likes of Good Charolotte's Joel Madden, as well as Simple Plan's Seb Lefebvre and Chuck Comeau, idobi Radio has seen massive success over the years and major growth in 2020.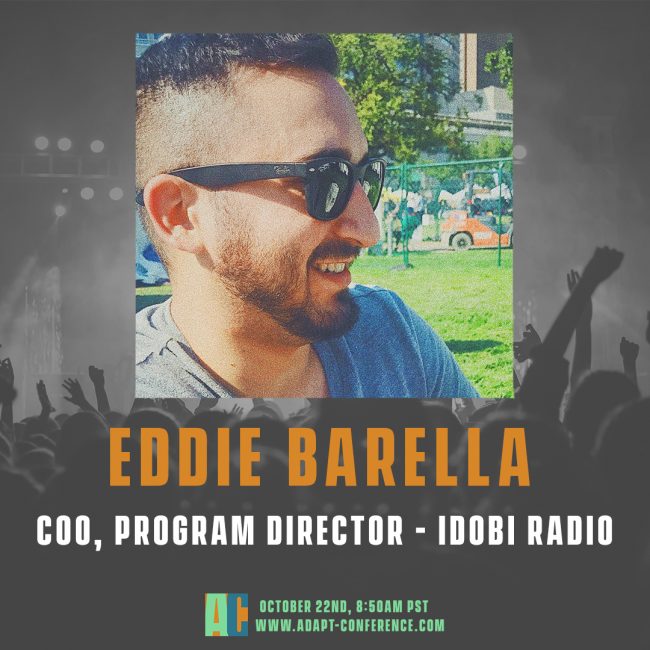 Tom wasn't alone however, along with Chief Creative Officer & CMO Sherin Nicole, and COO & Program Director Eddie Barella, they created a thriving business. Eddie has been on the forefront of internet radio since he was in high school, where he and two of his buddies hosted their own prank show. The show became a constant in Eddie's life as his career launched as an imaging director and DJ for Clear Channel Media + Entertainment (which became iHeartMedia). He later took the national stage at Westwood One, where he worked for the station he always loved, KBPI. During his early days, Eddie stumbled upon idobi Radio and the rest is history. It was then he met Tom and dived in head first to help build the budding station. He has taken his vast experience in FM radio and used it to shape his current role in idobi Network leadership. As COO Eddie designed the company's successful monetization through programmatic sales. On top of all that, he also co-hosts idobi's news show It's News to Us, airing Tuesday nights, and will moderate our ADAPT Conference breakout session.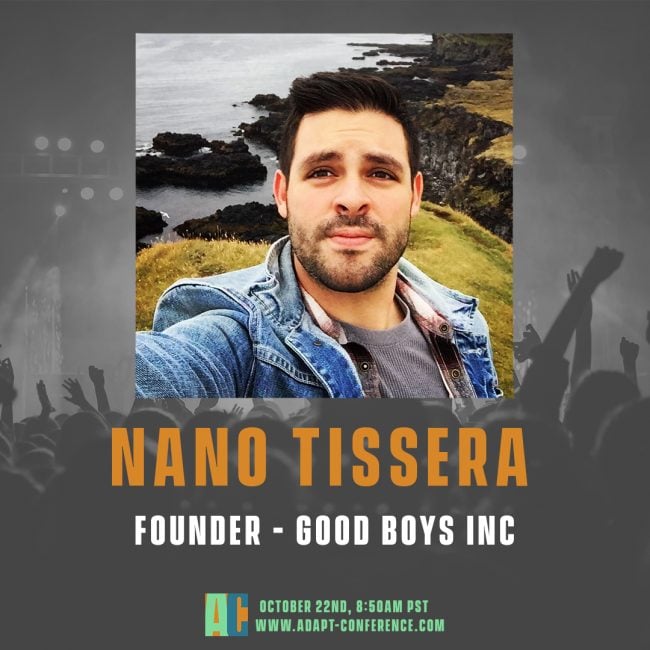 Also joining the session is Nano Tissera, the founder of Good Boys Inc. Tissera has been an integral part of pop punk for more than a decade. Since 2005, his work in music management helped bands and artists create hugely successful careers by being the glue holding the acts together. He does so by helping artists refine their creative process, helping them build their businesses, along with live event production too. Tissera's management experience includes bands like All Time Low, Friday Night Boys, and The Morning Light. From 2011 to 2017, he was an Artist Manager for Scooter Braun Entertainment, where he also worked with The Wanted, and in 2018, he took the plunge and launched his own management company, Good Boys Inc. We couldn't be more excited to hear how he's created a thriving business working directly with the artists we know and love.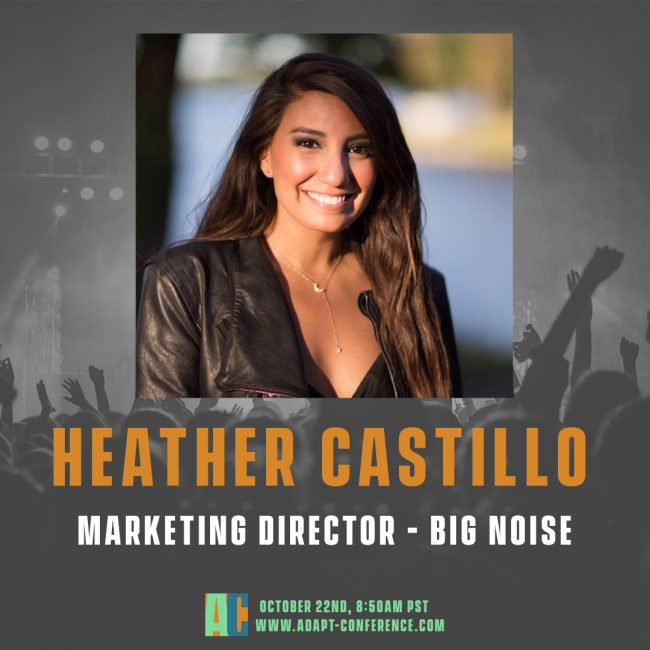 Rounding out the panel of speakers will be the incredible Heather Castillo. Heather started working in music marketing and management in 2016 and her career has exploded since. She began with a bang in marketing management for the Sony Music Entertainment label SYCO, founded by Simon Cowell, of course. From there, she took her career to the artist management company Gin + Tonic, as the Director of Talent, where she acted as a day-to-day manager for several artists as well. Heather has also been the Artists Project Manager for Amuse, a distribution company and record label. There she gained a wealth of experience by being heavily involved in several facets of the company, including artist signings for all genres, project management, marketing, and label relations.  All of that led her to where she is now: Big Noise Music Group, a record and publishing label. As Director of Marketing, she does everything from project management, marketing strategies, and brand partnerships to creative digital campaigns.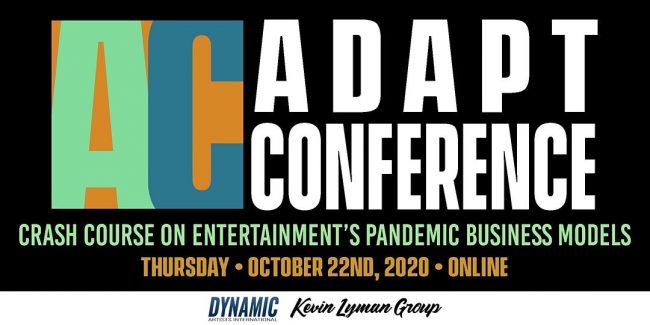 There is such an astounding amount of experience and knowledge between these four speakers and we can't wait to hear what they have to teach us! Check out the full agenda on the ADAPT website and catch the session this Thursday, October 22nd from 6:00pm–6:30pm PT by getting your tickets early! We can't wait to see you there!

Tickets: https://ido.bi/9oz
Agenda: https://ido.bi/9pa