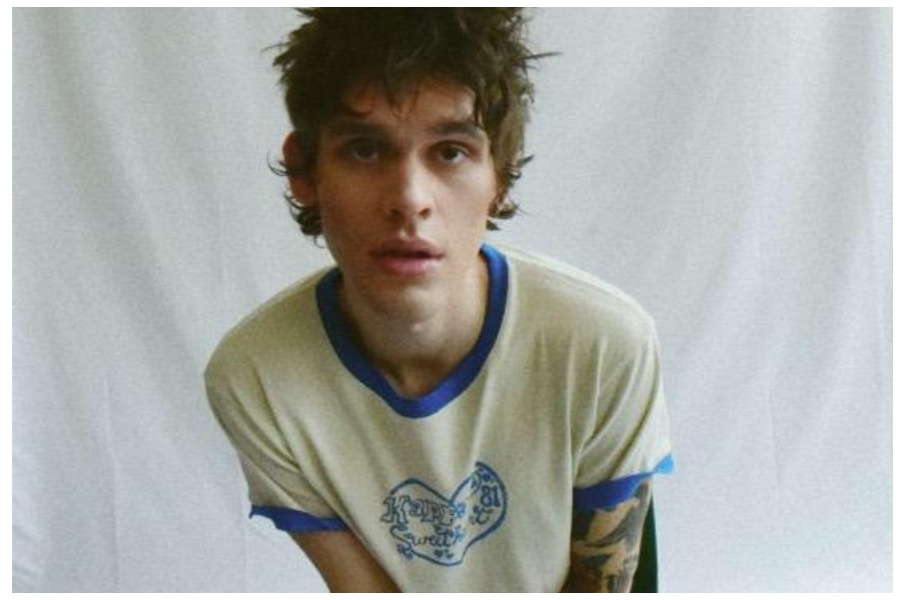 Indie darling dba James has issued his latest release "7*." The shimmering new single effortlessly captures the essence of summer in the sunshine.
With his alluring vocal delivery layered over lively drums and radiant acoustic lines, the New York City-based artist guides the track from its mellow beginnings to driving choruses. James' seamless fusion of genres, laced with subtle nods to emo influences, creates an intriguing and captivating musical experience.
In typical fashion, James infuses existentialism into his lyrics, injecting profound meaning into this summer anthem. The depth of his songwriting adds a reflective quality that resonates with listeners, transcending the boundaries of a typical feel-good track. The result is a captivating blend of musical elements that showcase James' versatility and artistry.
In the visually captivating "7*" music video, James immerses himself in the lives of several New Yorkers unlike himself. This portrayal mirrors the existential quest to discover one's true identity and comprehend the complexities of the individuals around us. It underscores the profound realization that despite our efforts, true understanding of others may forever elude us.
The video beautifully encapsulates the introspective theme of self-discovery and the intricacies of human connections. Through James' transformative performances, we witness the struggle to unravel the layers of our own existence while navigating the enigmatic lives of those we encounter.
"'7*' is the most popular number in the world (it's true – look it up),"  James explains in a press release. "But what the number really makes me think of is the concept of sonder…understanding that people I will never meet are experiencing a life I'll never encounter is my clearest vision of 'oneness.' I wrote '7*' for every person's ability to be ever-changing and different from one another and yet, not. It's a song about being connected to the whole."
Watch the captivating new video for "7*" below.