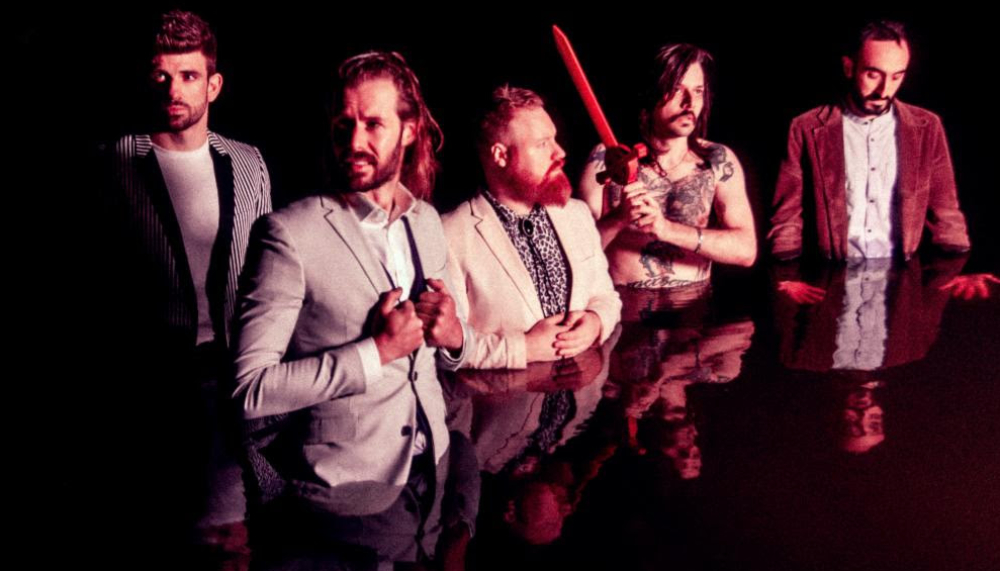 Closure In Moscow are gearing up for the release of their new album. It's going to be called Soft Hell and will be arriving this Autumn, more specifically on October 27th via Bird's Robe Records. If you've kept up to speed on the band's chaotic career, you'll know that all bets are off in what the album will end up sounding like. And even when it comes to the tasters, nobody could have seen this coming.

The band have just released "Primal Sinister", and it is going to get your head spinning. Part garage-rock foot-stomper, part post-hardcore freakout, it is an astonishing piece of rock and roll songwriting. Funky are it is fierce, and more fun than anything else you will hear today, it's a proper smile-inducer.

Drummer Salvatore Aidone said this about it:

"This track to me is 'Neoprene Byzantine' part 2, it's got that attitude."
So, to give that context, here is that song:

And here is the new single:
Closure In Moscow had this to say about Soft Hell as a whole:

"It's finally here for you to pre-order, the last nine years distilled down to 50 minutes. We've put blood, sweat and years into this, and fully believe when you hear these tracks, the wait will have been worth it. We know you have to take our word on that for the time being, but the wait is almost over.
Getting comfortable with chronic discomfort caused by the choices that fears and trauma lead you to make. This is life in a soft hell. There are enough distractions to stave off facing up to it, you can keep yourself in denial to avoid it, and things can just keep ticking along. Life becomes a fever dream of creature comforts and time killers, floating further into a lake of fire. People come along to pull you out, but they too get burned when you feel too stuck to climb with them.
Thank you to everyone that had been patiently waiting for new music. Everyone involved with working on this went so above and beyond because they believed in it, and we hope you hear what they heard too."
And here is the previously released "Better Way":