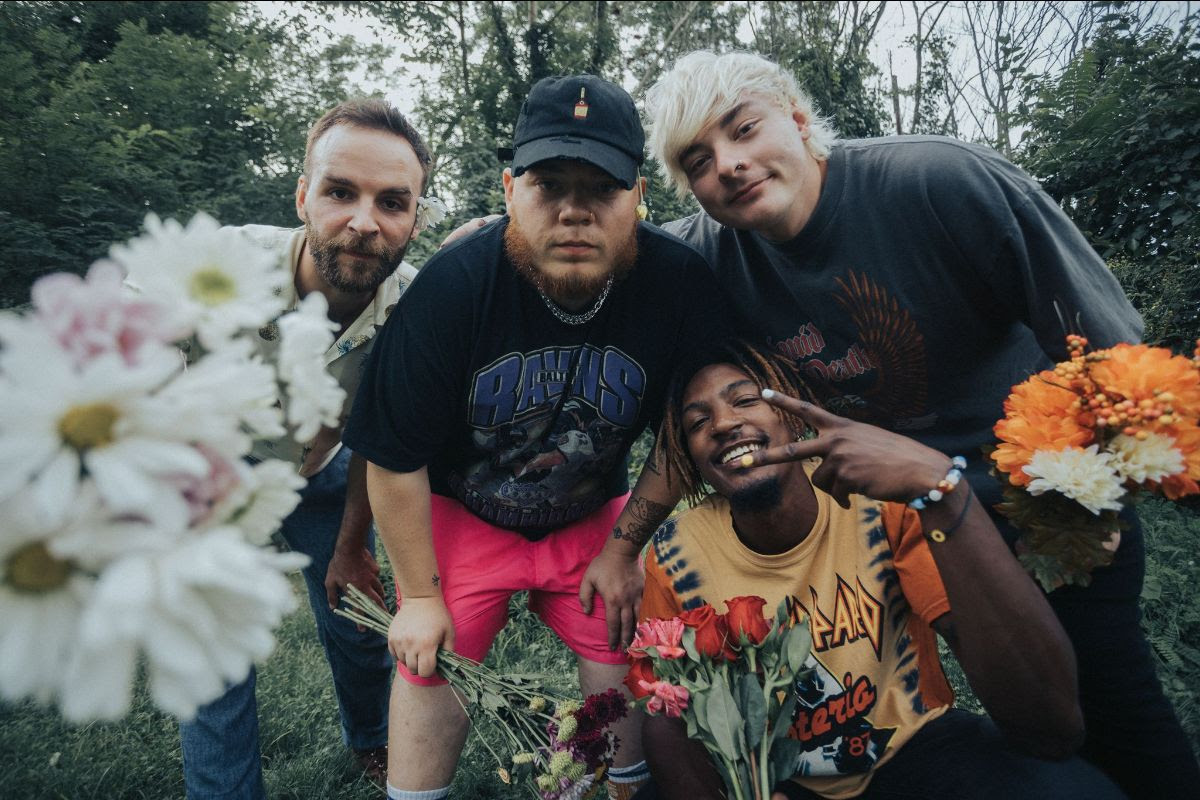 Following the release of their enthralling 2022 debut full-length Spiritual Ascension, Cherie Amour has returned with their touching acoustic rendition of "Love's Not Your Thing."
Lyrically, "Love's Not Your Thing" is a deeply personal and introspective track that explores the challenges of love and relationships. The acoustic version emphasizes the emotional weight of the lyrics with vocalist Trey Miller's delivery exuding honesty and relatability, which aim to convey a sense of vulnerability and self-reflection. The stripped-down arrangement allows Miller's vocals to take center stage, delivering a captivating and heartfelt performance that captures the same lightning-in-a-bottle feeling as the original.
The deconstructed version retains the edgy and raw energy of the original track but with a more intimate soundscape. The acoustic guitars provide a simple yet effective accompaniment with intricate layering and adding to the emotional impact of the song. Check out Cherie Amour's acoustic rendition of "Love's Not Your Thing" below.
Cherie Amour is set to join Ryan Oakes and LAYTO on the North American leg of the "Wake Up" tour, which kicks off on May 14 in Phoenix, AZ. You can check out the group's full touring schedule below and grab tickets to see them live here.
Tour Dates:
May 14—Phoenix, AZ @ The Rebel Lounge
May 16—Dallas, TX @ Cheapsteaks
May 17—Nashville, TN @ DRKMTTR
May 18—Atlanta, GA @ The Masquerade – Purgatory
May 21—Richmond, VA @ The Camel
May 23—Philadelphia, PA @ MilkBoy Philly
May 24—Brooklyn, NY @ Baby's All Right
May 25—Vienna, VA @ Jammin' Java
May 26—Pittsburgh, PA @ Thunderbird Cafe
May 27—Chicago, IL @ Cobra Lounge
May 30—Denver, CO @ Globe Hall
May 31—Salt Lake City, UT @ Urban Lounge
June 1—Las Vegas, NV @ Griffin
June 2—Los Angeles, CA @ Peppermint Cafe