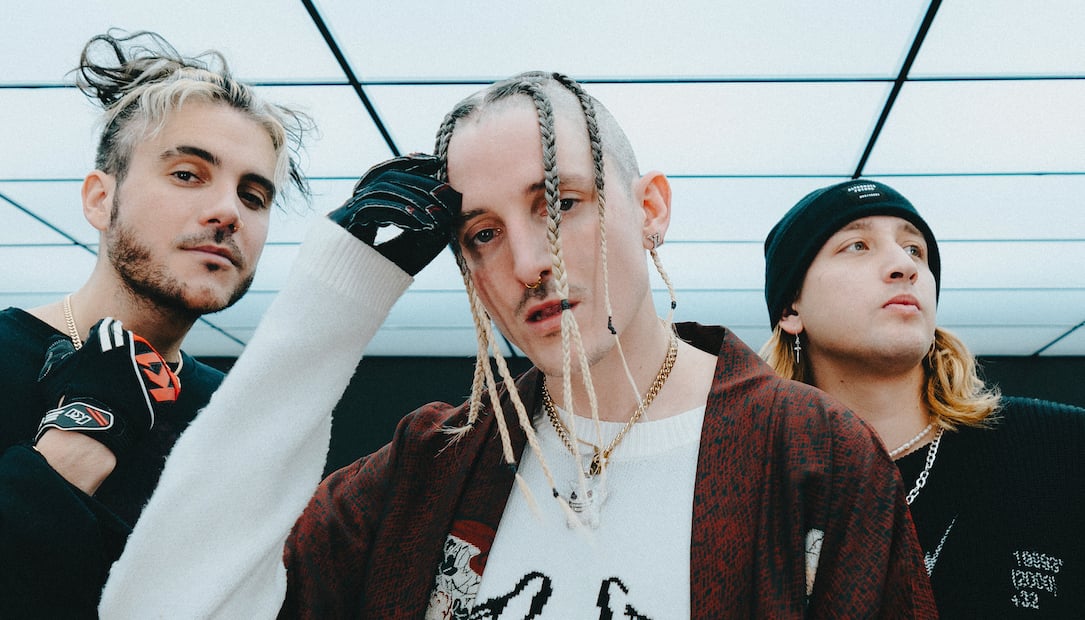 Chase Atlantic have returned with a new banger in the form of "MAMACITA". There are few bands that have had a success story over the last few years, like Mitchel, Clinton and Christian. Their distinct take on alternative RnB, pushing the boundaries on either side of the coin, has allowed them to infiltrate several different corners of the music spectrum. The result has been millions of listeners, billions of streams and sold-out shows everywhere they step foot. Since the release of their latest full-length Beauty In Death back in 2021, they have drip-fed more hits at their own pace. First, there was "OHMAMI" and "ESCORT", which appeared on the deluxe edition of the aforementioned record. Then there have been collaborations with Xavier Mayne in the form of "21" and "FOR HER". But now, it feels like this is the start of a new chapter, and it is off with a bang.
"MAMACITA" represents a different direction for Chase Atlantic. Incorporating a huge Latin influence into their woozy trap beats, it nods to the likes of Rosalía and Bad Bunny. With such hot and heavy beats comes a different sense of sensuality, with steamy lyrical turns and smoky atmospheres aplenty. The result is an insanely catchy piece of dancefloor-filling heat that will ensnare and entrap thousands across the clubs of the world. It's a big step up for Chase Atlantic, and opens up a whole new world of possibilities for what their future may look like.

Though that's always been the case with the band. They have never marched to a beat other than their own. Crafting a universe for themselves to exist in and for their music to run wild, there's a reason they don't sound like anybody else. As the doors are thrown open once more, anything is possible, and that couldn't be more exciting.