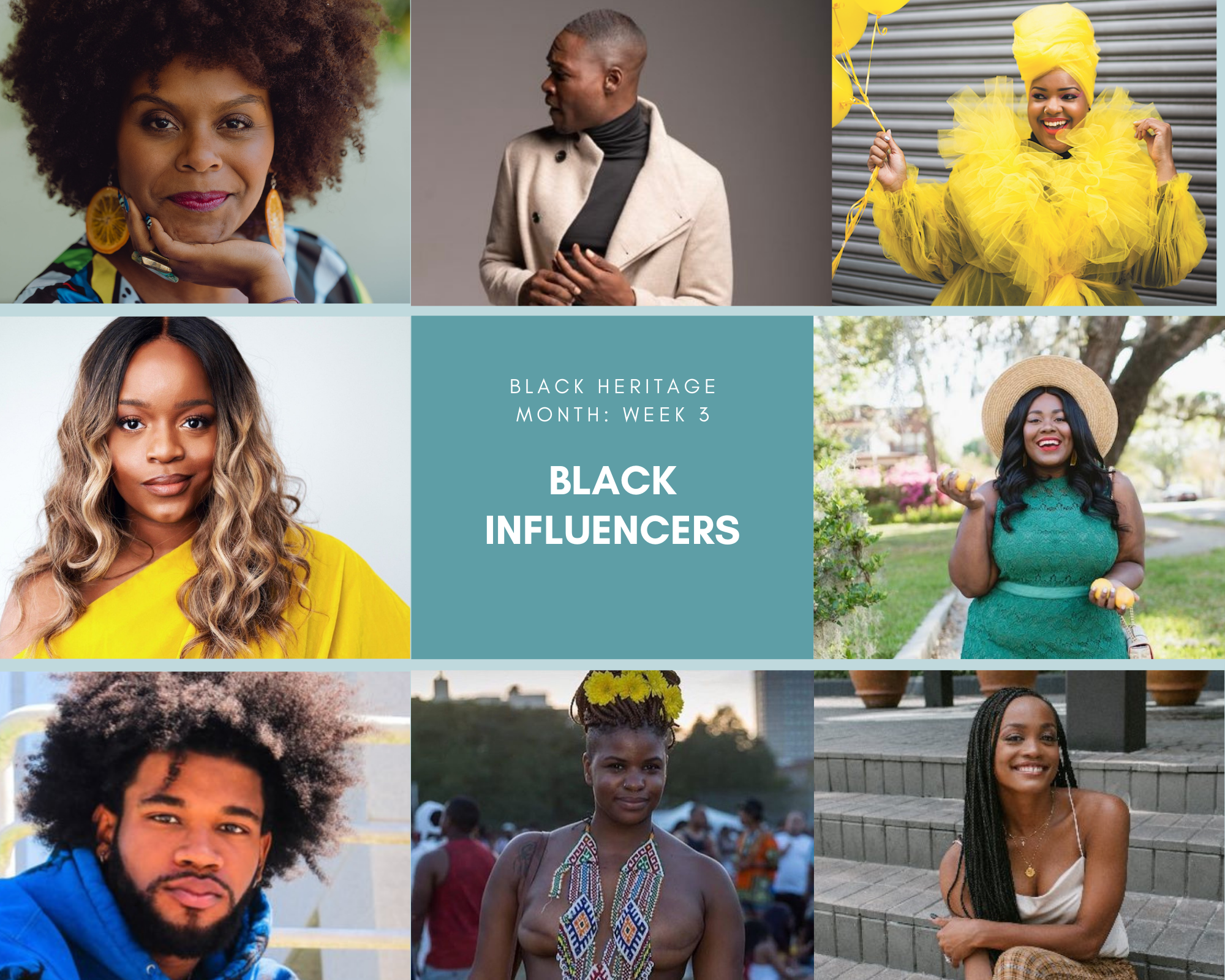 For some, being a social media influencer is about what sponsorships they can snag and being the prettiest person on their platform. However, these individuals use their presence to inspire, educate, and promote what they believe in or bring joy.
Rachel Lindsay
Rachel Lindsay originally stepped into the spotlight when she joined the 21st season of The Bachelor and then went on to be the first Black Bachelorette. As a Texas lawyer, she came into the public eye with a bold personality that she has used to speak out against social injustice and talk about topics that most would be uncomfortable with. She has consistently used her platform, via Instagram, her podcast, and talk shows, to shake up traditionally whitewashed areas of our media and entertainment.
Brittany Packnett Cunningham
Brittany Packnett Cunningham is out there changing the world everyday. She uses every bit of her presence to bring awareness to injustices and educate anyone listening. Her writing, podcast, and social media presence ensure that you know what is going on in the world, what needs to be changed, and how you can take a step in making change happen. Barack Obama said that Brittany, "is going to be making a difference for years to come". She states that her focus is on freedom and she has not fallen short on proving that to be true. If you need to know where to start in understanding the cracks in America's system, start with following Brittany.
Tabitha Brown
Tabitha Brown is a bringer of joy. When BLM protesting—in the wake of several law enforcement related murders—became a global rallying point this past summer, Brown's face started popping up everywhere. Her bio says that she's, "everyone's favorite mom" and there is really no better way to describe her. Amongst her incredible vegan cooking posts on both TikTok and Instagram, each of her videos are warm, thoughtful, and encouraging. You can tell she simply wants to make the world a happier place for anyone who crosses her path, because "That's her business!" If you're having a bad day, just look her up and start scrolling. You absolutely will not get far without turning your whole day around. And as Tabitha always tells us, "…but even if you can't have a good one, don't you go messing up anybody else's."
KEATS
KEATS is a space-loving, music-making, anime-spoofing, hardworking entertainer who has captivated us. In a world where we are constantly facing "what the hell is happening" moments, KEATS is giving us some comedic relief through his hilarious TikTok videos mixed with his Instagram and Twitter that make you feel like he's your best friend. He's one of the most creatively astute writers on pop culture and geeky subcultures that we've ever seen. Not to mention how badly we want to drop all of our money on his merch (and apparently so does NASA). And if anyone is wondering, our planet will always be Saturn. "Six rings."
Leah Vernon
The title of Leah Vernon's book, Unashamed: Musings of a Fat, Black Muslim, says it all. She is a plus-sized Hijabi model and everything about her social media influence screams body positivity. Just clicking on her Instagram page hits you with a dose of serotonin. She makes you want to run out and totally embrace who you are, but not just physically. She is absolutely outspoken and says in one of her posts, "quiet women don't get the job done". She is going to tell you how it is, but you're going to be a better, more well-rounded person for it.
Kier Gaines
Society still has placed a stigma on men struggling with mental health; even worse onBlack men struggling with mental health. Keir Gaines uses his social media influence and mental health background to consistently put out content that helps everyone become more self-aware in their own mental health and feel less alone in struggles that can easily consume anyone. On top of that, he prides himself on being a girl dad and husband, and watching his family interact is enough to make you keep watching.
Erika Hart
Erika Hart was diagnosed with breast cancer, had a double mastectomy, and then showed up to Afropunk topless to bring awareness to the issues she faces as a Black non-binary femme. She told Refinery29, "We don't go to the doctor because of historical trauma, institutionalized racism, so on and so forth. And we die faster because if you find cancer later on, your rates of survival are less." Since then she has been busy educating us all on sex, gender, social and racial injustices, and everything in-between. She currently has a series on Black history on her Instagram, a podcast, and courses you can take to further your understanding of some of these issues. She is unapologetically herself and doesn't hold back on telling it like it is.
Thamarr
Thamarr takes beauty influencer to a whole new level. In a world that is still struggling to give curvy women confidence, Thamarr makes anyone who visits her page feel beautiful. She embraces every part of her body and encourages her followers to do the same. On top of just feeling good when you scroll through her page, you also truly get to know her. She is vulnerable in a way that opens up a space for others to feel like they can safely do the same.