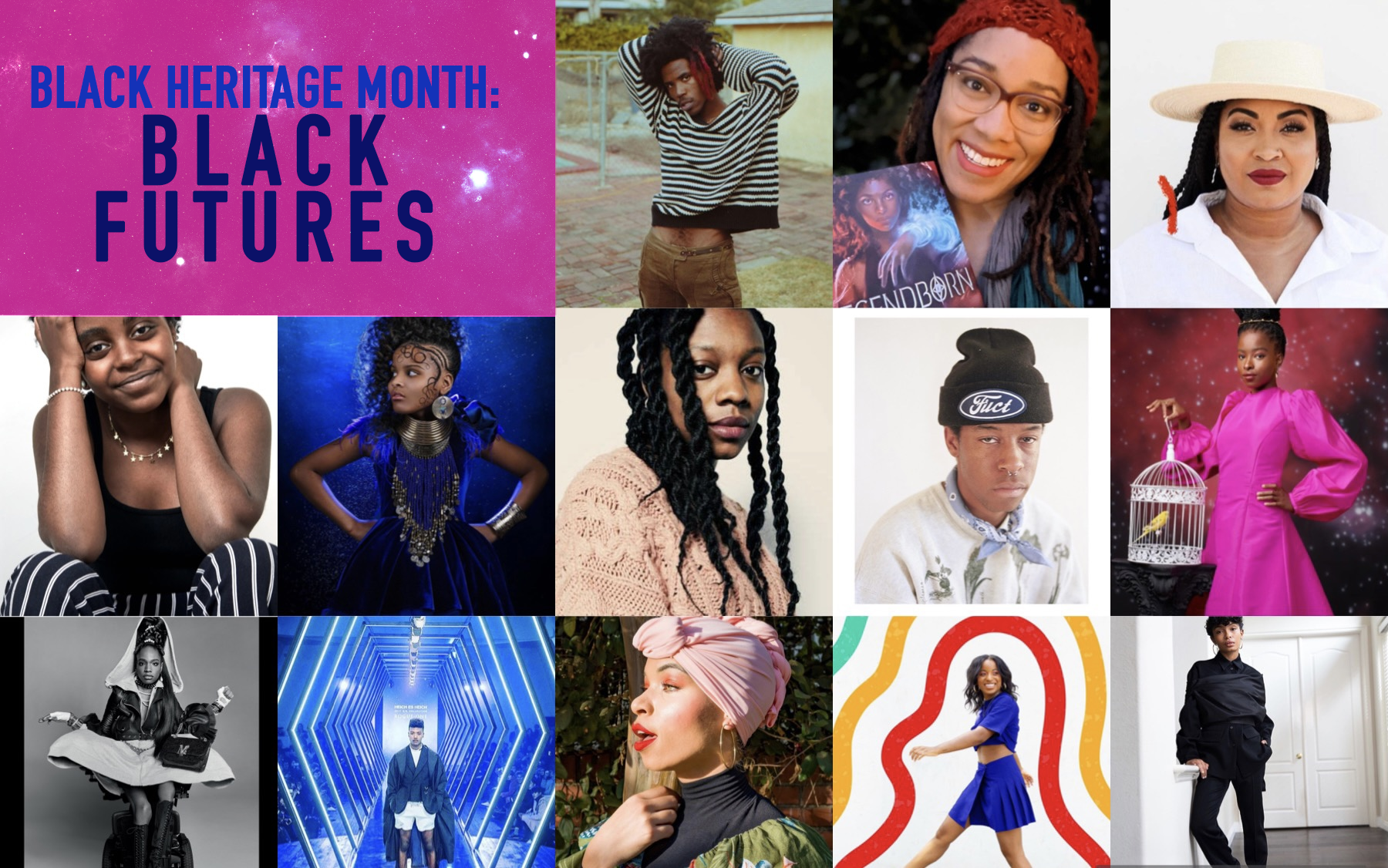 Today we are celebrating all the incredible Black game changers leading us into the future!
–
Jade Purple Brown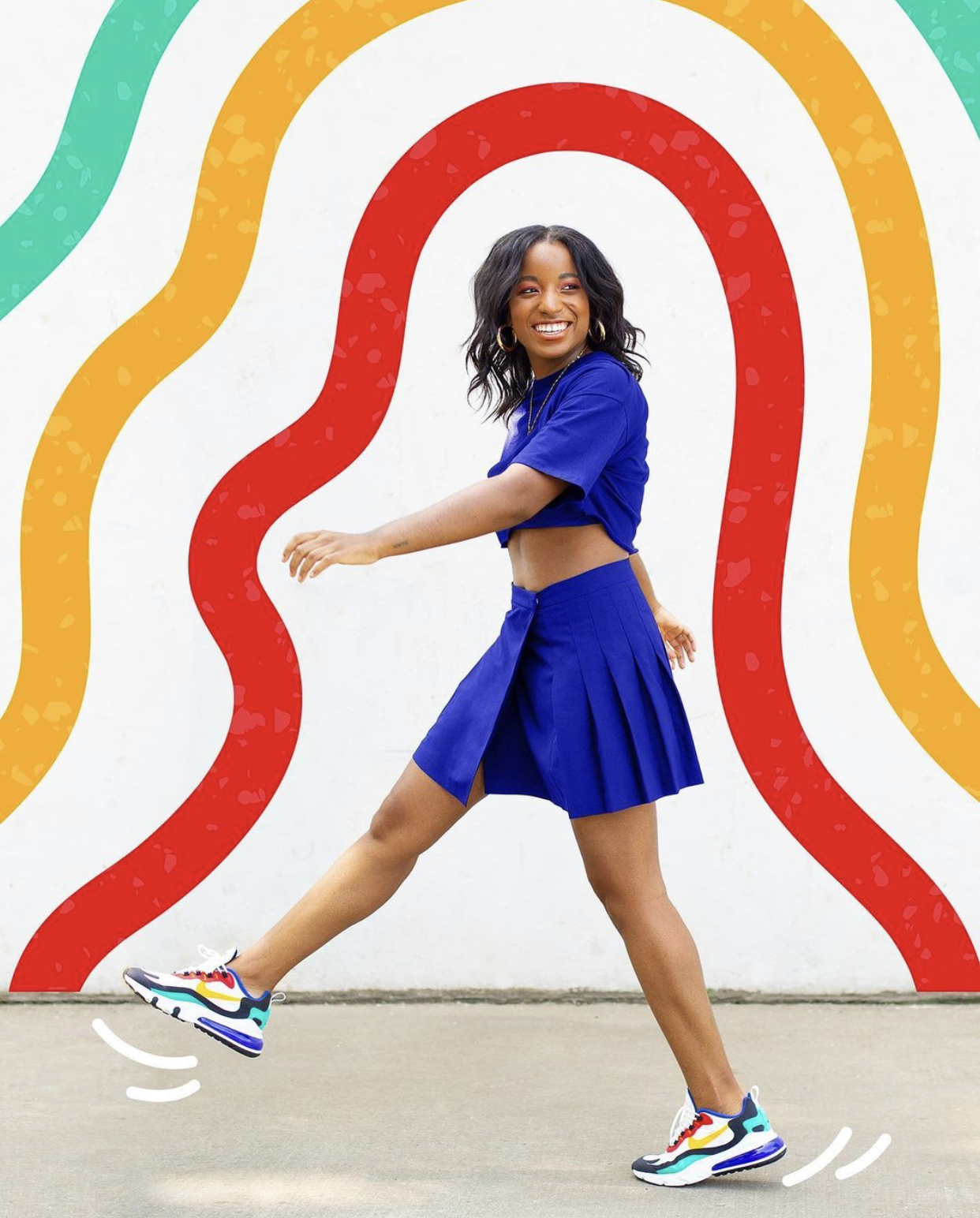 Jade Purple Brown is a "Color-obsessed Artist ????????✨ Creating new, dynamic worlds of optimism and empowerment." Her work is bold and vibrant and so much fun. It embodies Black Joy and is infectious in all the best ways. She's a powerful creative whose work has been featured for brands like Flower by Drew, Adobe Illustrator, Eos, Apple, and even brings joy to those who work at the TikTok HQ. And best yet, her book Words to Live By is available to purchase here.
–

KennyHoopla
Kenneth La'Ron, better known as KennyHoopla, is a groundbreaking musician challenging the concept of what alternative rock looks like. At just 23 years old, he is changing how we view genres and making us dance in the process. His debut EP How Will I Rest in Peace if I'm Buried by a Highway? was released in May of last year and he's been on fire ever since. He's worked with artists like grandson, Jesse Rutherford (The Neighbourhood), and most recently The Travis Barker. He is also scheduled to support Yungblud in London later this year. He is on the rise and we can't wait to see how he will continue to change the game.

And if you've never seen him perform "how will i rest in peace if i'm buried by a highway?//" live and acoustic then we've got gifts!
–

Mari Copeny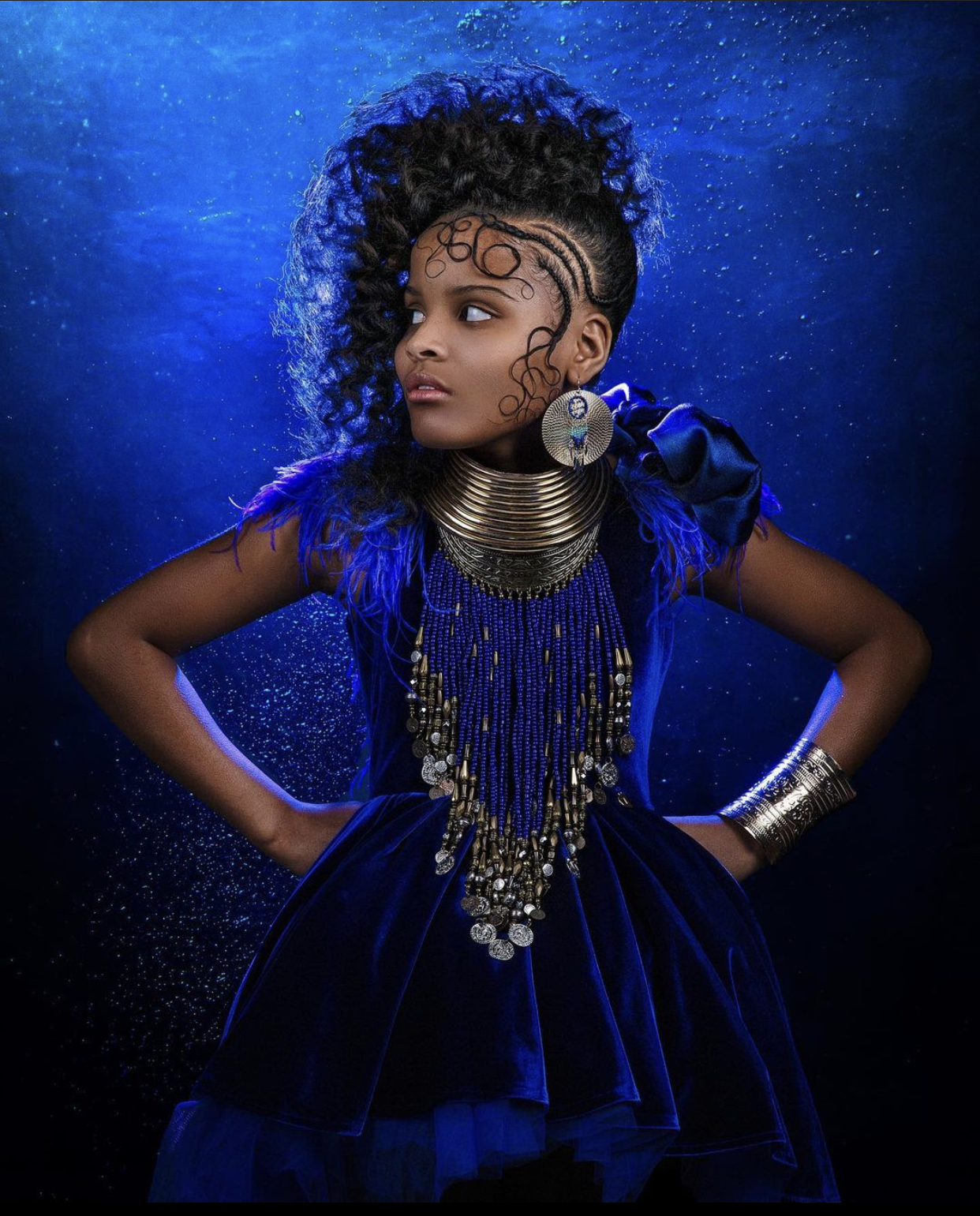 Mari Copeny, "Little Miss Flint", is the 13-year old self-described  "philanthropist, activist, and future president" who founded #DearFlintKids and #WednesdaysForWater. When the Flint Water Crisis began in 2014 in her hometown she didn't sit around waiting for the answer, she decided to take action and fight for her community and the kids in it. Focusing on environmental activism, she has been raising awareness and helping communities across the country since she was just 8 years old, raising hundreds of thousands of dollars for organizations like her Flint Kids Project to produce water filters to send to those facing toxic water across the country. In 2017, she partnered with Purpose Climate Lab to promote the People's Climate March by starring in the promo titled "Little Miss Rambo." We don't know about you, but we are excited to vote Grown Miss Flint 2044.
–
Naomi Wadler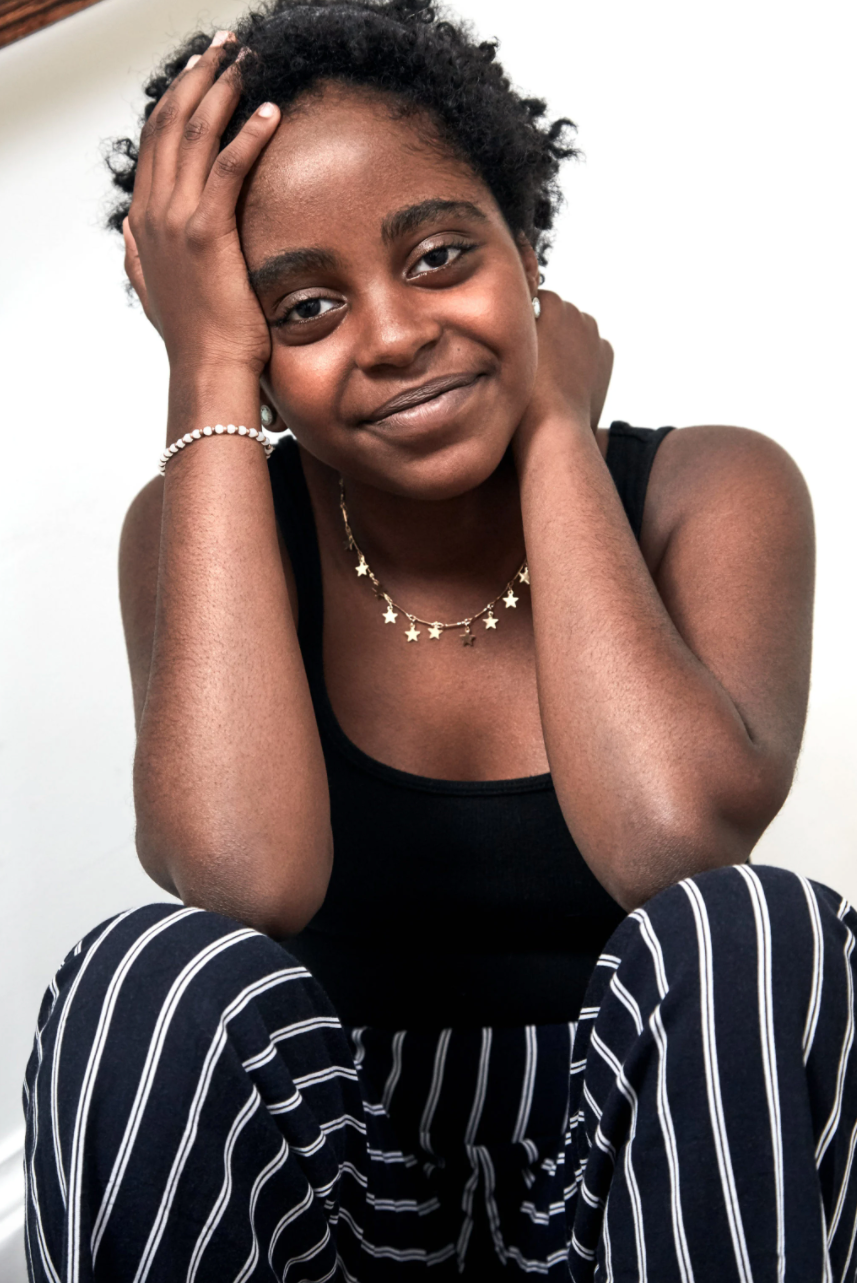 Naomi Wadler is a 13-year old student and activist bringing light to racial disparities Black girls face every day, focusing on gun violence. After the tragic Parkland shooting in 2018, she helped organize a walk out at George Mason Elementary School, and on March 24th of that year, she was the youngest speaker at the March For Our Lives protest. She has spoken at the Women in the World Annual Summit, the Teen Vogue summit, the 2020 Davos Economic Forum, and the Tribeca Film Festival, where she received the Disruptive Innovation Award. She was also a guest on The Ellen DeGeneres Show.

It's not right and it's not fair that this burden of gun violence, we as a country have refused to address, has fallen on such young shoulders but we are so proud and grateful and in awe of activists like Wadler working so hard to fix our society.
–

Rachel Cargle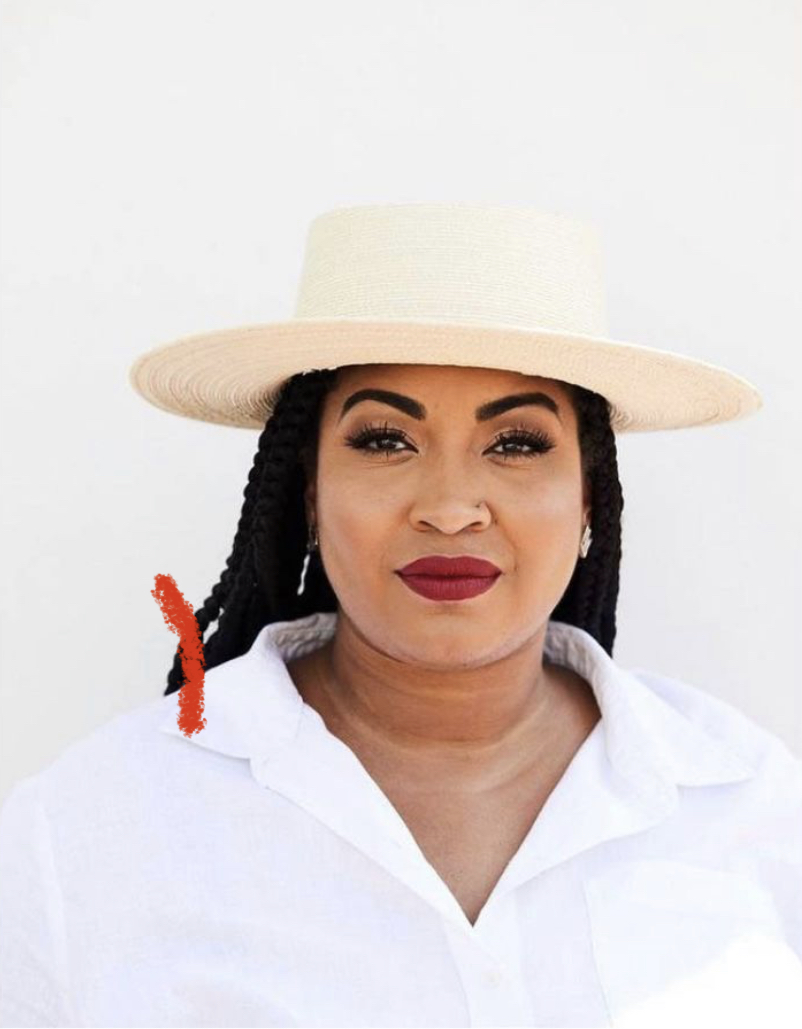 Rachel Cargle is a public academic, writer, and lecturer doing the hard work of educating the masses on the insidious and pervasive nature of everyday racism. Her activism is rooted at the intersection of race and womxnhood and aims to provide intellectual discourse. Amassing a hefty 1.8 million followers, her Instagram is full of lessons on language and history with nuggets of wisdom, all while intentionally saving space to highlight Black joy. Cargle has also created and curated The Great Unlearn, a self-paced and priced platform dedicated to celebrating academics of color. We could go on and on about this fierce activist, but why try to repeat her words when you can learn straight from the source. Do yourself a favor and continue your unlearning journey with her.
–
Yara Shahidi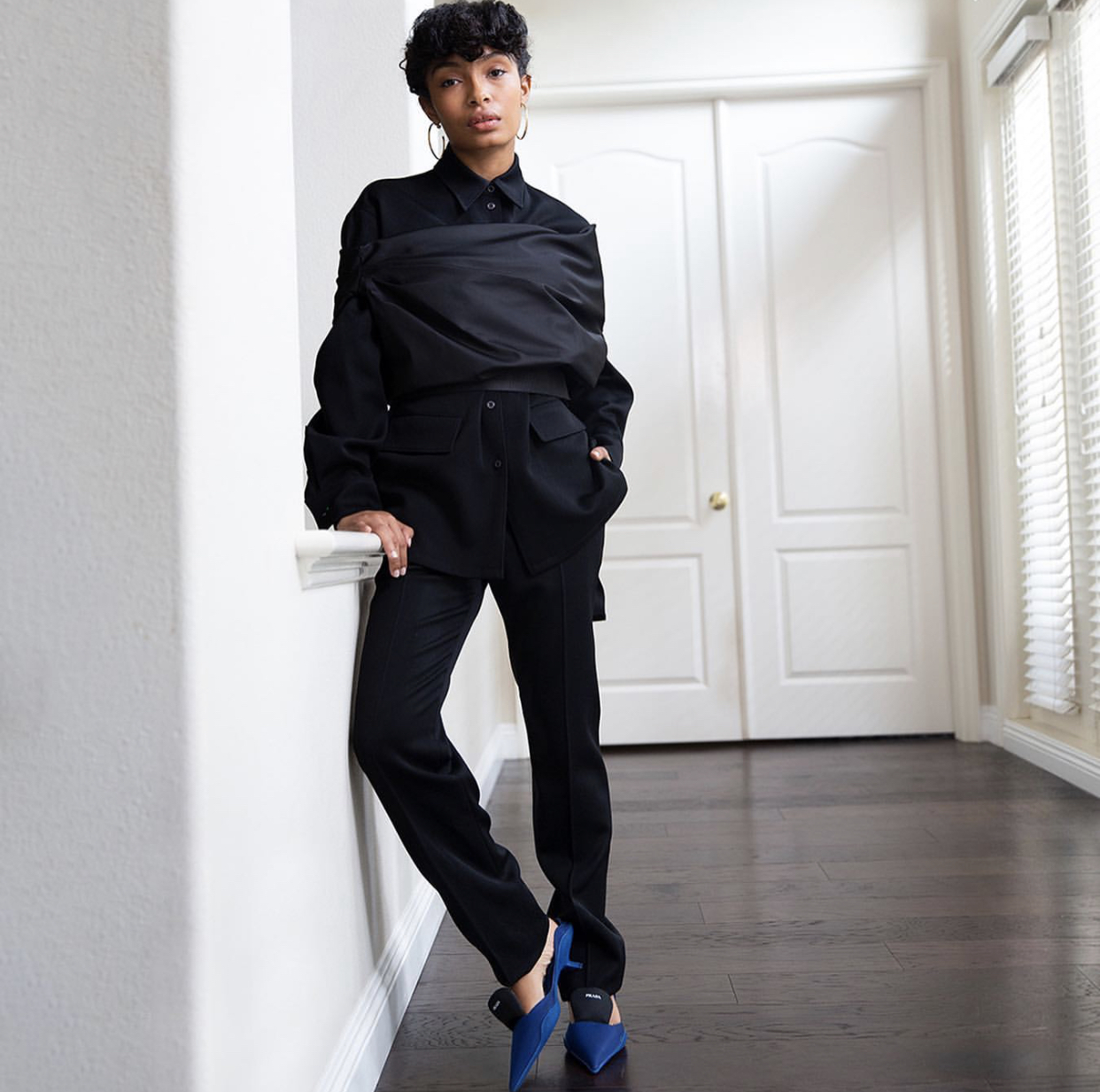 Yara Shahidi is more than just the star of the Johnson family, she is a badass activist in her own right. She first stepped into the spotlight in 2014 playing Zoey on the hit series Black-ish, and as soon as Zoey graduated high school, Shahidi got her own spinoff, starring in Grown-ish. Since then, she has avoided the child star tropes of yesteryear, opting instead to use her voice to encourage her generation to vote in the most important elections of her (and most of our) lifetime. She created WeVoteNext (formerly Eighteen x 18), a platform to engage and educate young people on the voting process. In 2017, she interviewed Hillary Clinton, and in 2018, Michelle Obama wrote her a glowing letter of recommendation to Harvard, where she enrolled shortly after. Yara is, always has been, and always will be a mover, a shaper, and a super star.
–
Han Hyun-min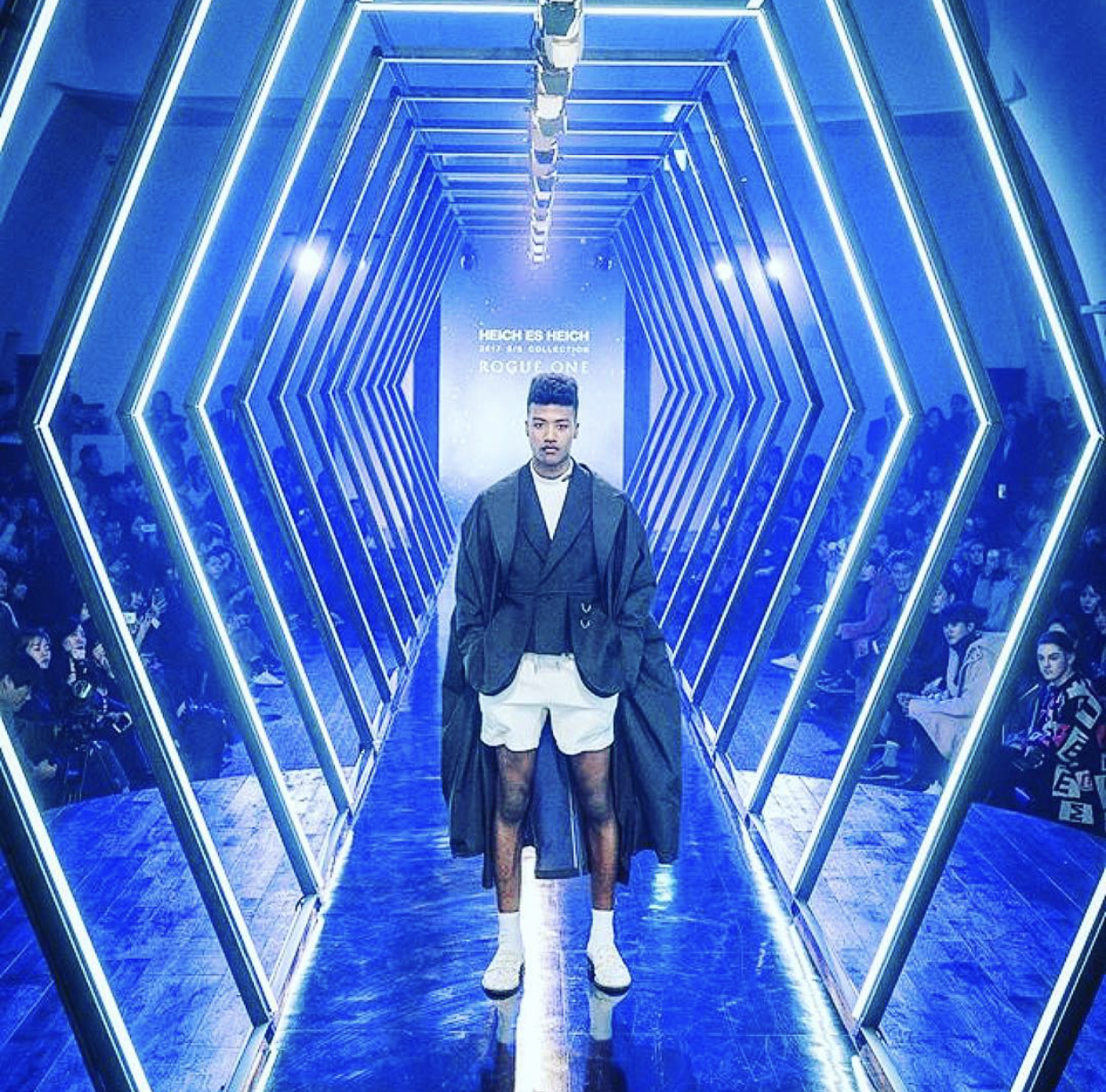 Han Hyun-min is boundary breaking, tradition defying, and the first biracial model of African and Korean descent in South Korea. Born in 2001, he was raised by his Nigerian father and Korean mother in the Itaewon neighborhood of Seoul, an increasingly hip and vibrant area densely populated with people from all over the world. It was his Instagram account that first got him noticed by a modeling agency when he was 15, where he was signed at first sight. Since then, he has skyrocketed into becoming one of Korea's top models with his striking features and 6'2" frame. Hyun-min has become wildly successful at such a young age partly because of how his unique beauty stands out as one of the very few Black stars in South Korea. We know he's not fluent in English yet, but can he come to the States and hang out? We'll get a translator! 
–
Amanda Gorman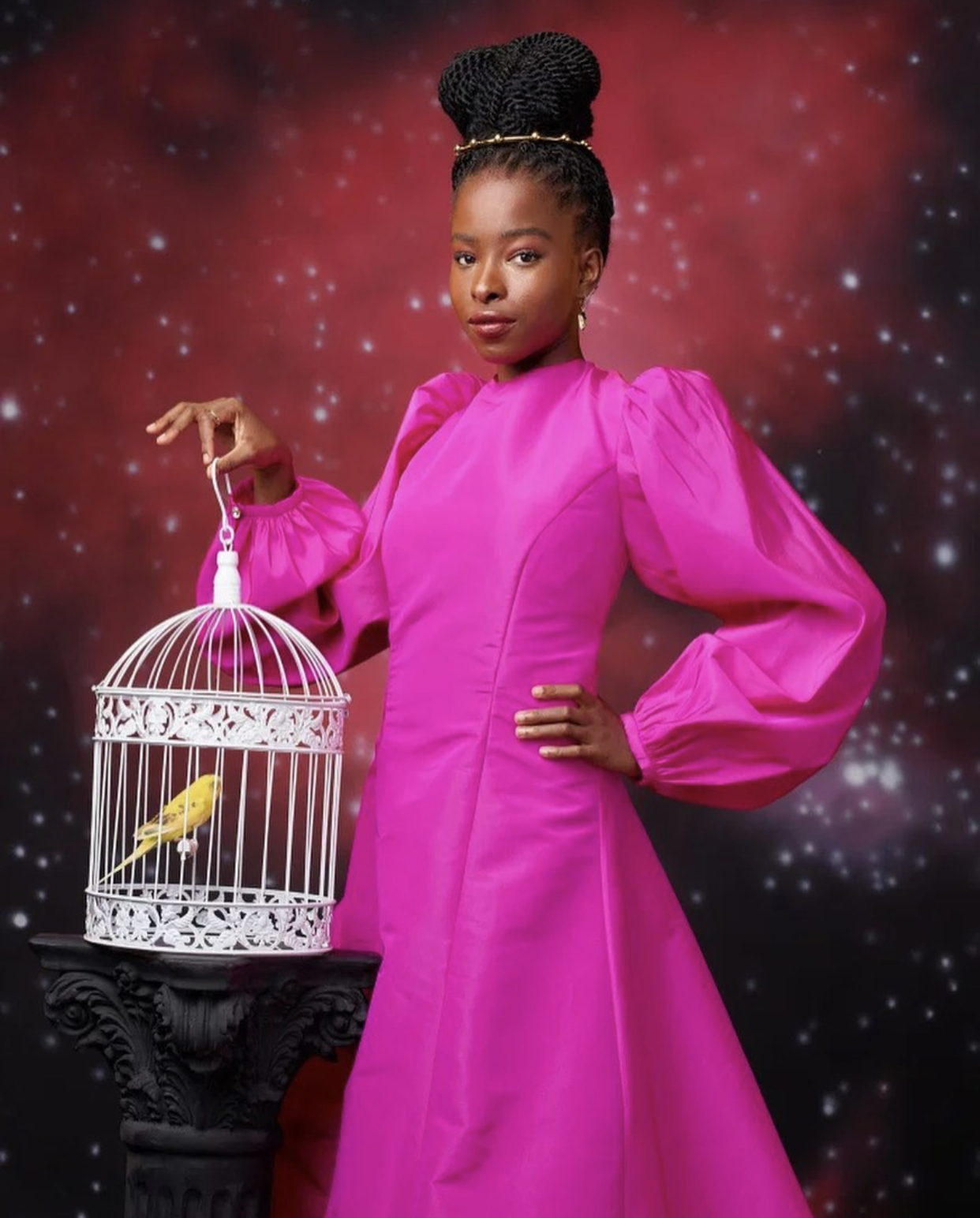 Amanda Freaking Gorman! If you don't know who this dynamo is yet, we don't know where you've been but we got you. Gorman is the stunning yellow-coated beauty who recited her groundbreaking poem The Hill We Climb at the presidential inauguration of Joe Biden. Since then, the world has had their eyes on her. With a strong focus on race, feminism, and marginalization, her words have given her access to perform at the White House for Lin-Manuel Miranda, Al Gore, Secretary Hillary Clinton, Malala Yousafzai, and others during the Obama administration. In 2017, she was appointed the very first National Youth Poet Laureate by Urban Word and received the Genius Grant from OZY Media. Gorman graduated Cum Laude from Harvard in 2020 where she studied sociology, and just last week, she recited another one of her works at The Super Bowl. There is so much more we can say about this wordsmith, way more than we can fit on this list. This woman is just getting started and at only 22, she already has more acclaim and recognition than most people in their whole lives. I mean, she reminded us all of just how cool poetry really is! 
–
De'Wayne

De'Wayne is an incredibly talented performer from Houston, Texas, who is dead set on proving that rap and rock go together like peanut butter and jelly. Either that or he's just living his best life outside of the confines of societal expectations and making art from his heart. Probably both. His music takes elements of punk, rock, industrial, and electronic music and marries them together perfectly with his insightful and deeply personal bars. He has worked with some of the biggest names in alternative music like Waterparks, Jesse J, IDKHow, Chase Atlantic, and Set It Off. Not to toot our own horn or anything but we've also had immense privilege of working with him on a number of occasions. Every time he releases a new single our hearts skip a beat as we eagerly consume every bit of content to come out of his perfectly locked head. As much as we love his music, we love what he stands for even more: Breaking free from the boxes the world tries to put you in and just doing the damn thing!
–
Tracy Deon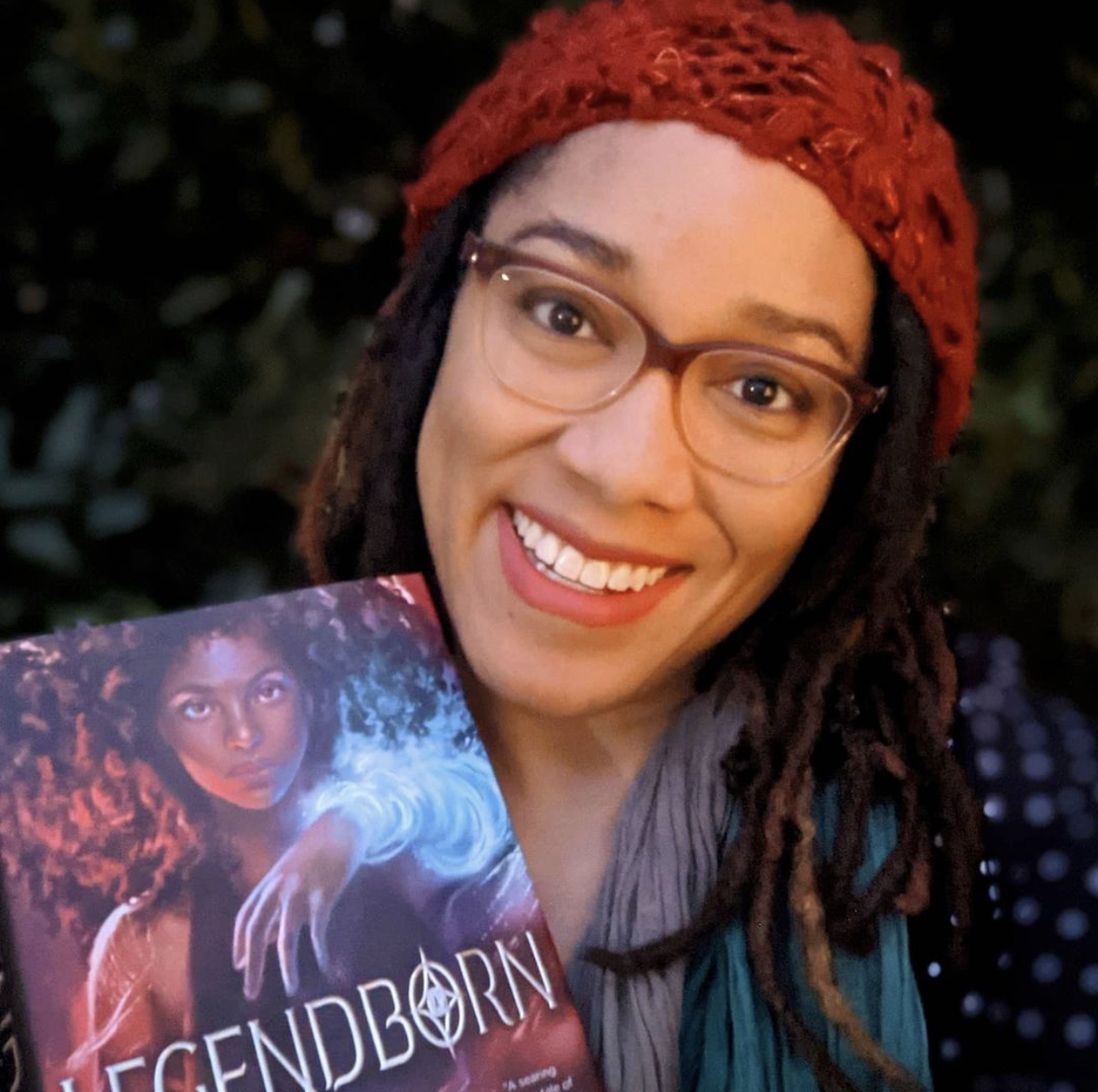 We're not sure if you've noticed but the science fiction & fantasy genres have historically lacked representation, which is funny because why wouldn't there be Black people in space, you know? And we already know about the magic. Well, Tracy Deonn decided no more of that! This Coretta Scott King-John Steptoe Award winning, New York Times best selling author of Legendborn is a champion for diversity in science fiction and fantasy literature. She recently announced she "WROTE A STAR WAR" AKA a short story for the Empire Strikes Back: From a Certain Point of View anthology, alongside other incredible YA authors like Hank Green and Martha Wells. In between creating worlds and telling stories, she speaks on panels at fantasy and science fiction conventions and arranges puppy dates. This is the content we need in 2021 people!
–
Blair Imani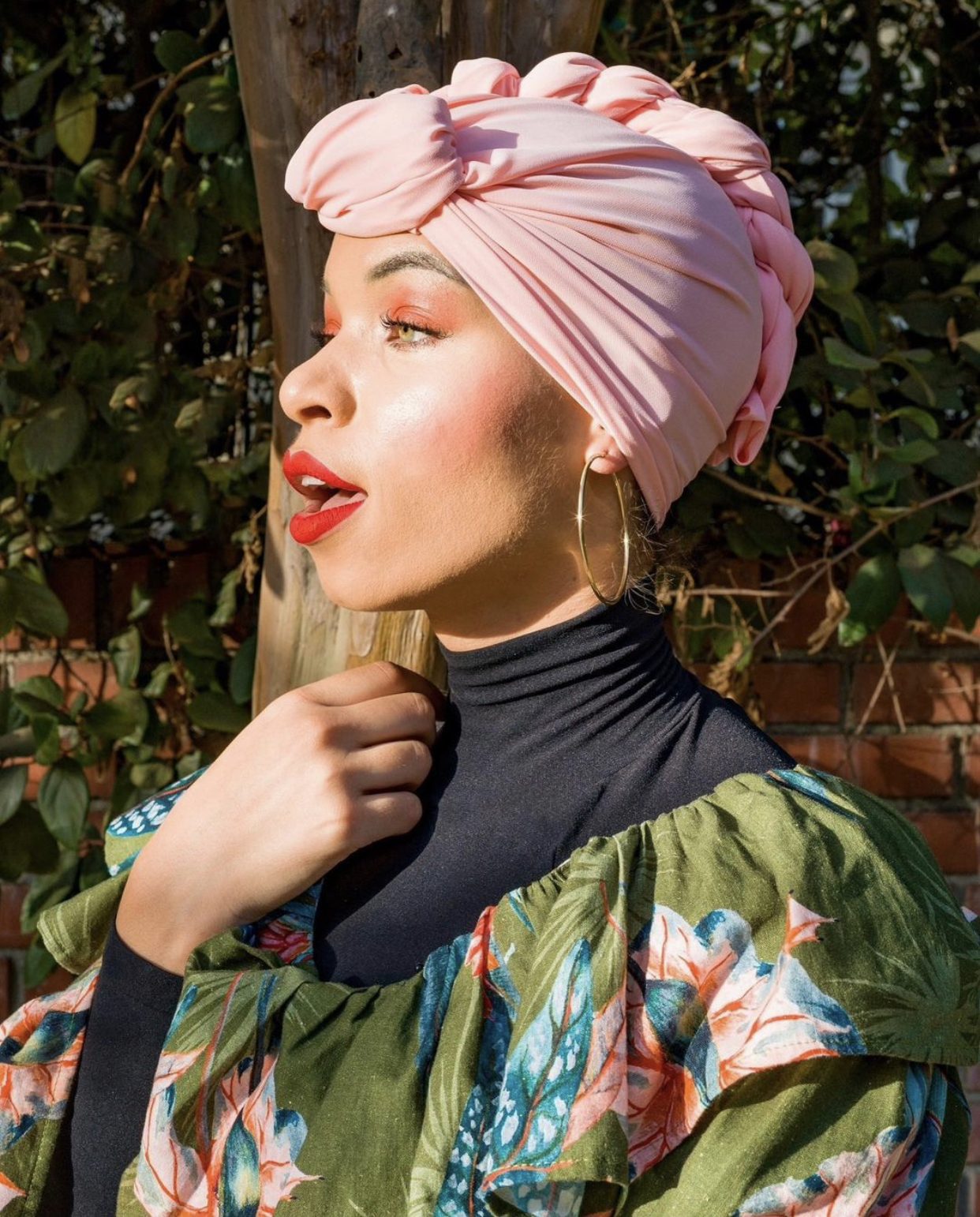 Blair Imani is a womxn at the intersection of race, sexuality, gender, and religion and she wants you to know that you do not need to "reconcile" these identities in order for them to exist in harmony. Imani is quite literally everything! She is a historian, social activist, author, influencer, and TedX speaker who just so happens to be a muslim, bisexual, Black womxn. Centering her work around womxn and girls, the global Black communities, and the LGBTQIA+ community, she is a board member of both the Tegan and Sara Foundation, and Muslims for Progressive Values, and of course founded her own organization Equality for HER, a non-profit aimed to provide resources, support, and to empower to womxn and non-binary babes. Imani is also the author of two historical books, Modern HERstory: Stories of Women an Nonbinary People Rewriting History and Making Our Way Home: The Great Migrations and the Black American Dream. As if she isn't already doing all the damn work, she's making us all #SmarterInSeconds through her thoughtful and entertaining social media content.
–
Nia DaCosta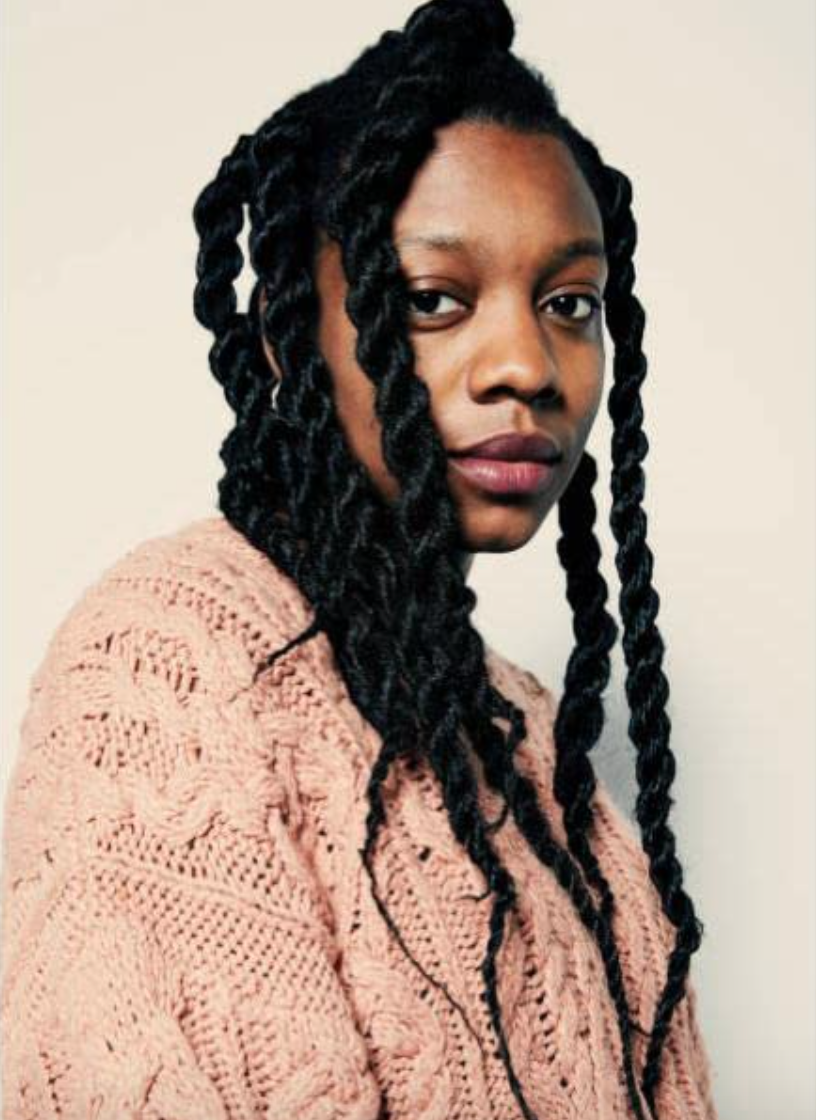 Nia DaCosta is a director and screenwriter who, at the tender age of 31, is already making big moves in the film industry. In 2019 she won the Nora Ephron Prize at the Tribeca Film Festival for her movie Little Woods, which she both wrote and directed. DaCosta is also making waves in the horror film industry, working with producer Jordan Peele on the upcoming Candyman reboot, a sequel to the 1992 film of the same name. And the hits keep coming! She is also breaking records and glass ceilings with her latest gig on Captain Marvel II (2022), making her both the first Black woman and youngest filmmaker to direct a Marvel film. We are watching an industry that has far too long been a white "boys club" change and grow before our very eyes. We are finally hearing stories from different and beautiful perspectives thanks to the work of creatives like Nia DaCosta. We're sure she shares at least one thing with Vice President Harris—she may be the first but she sure as hell won't be the last.
–
Aaron Phillip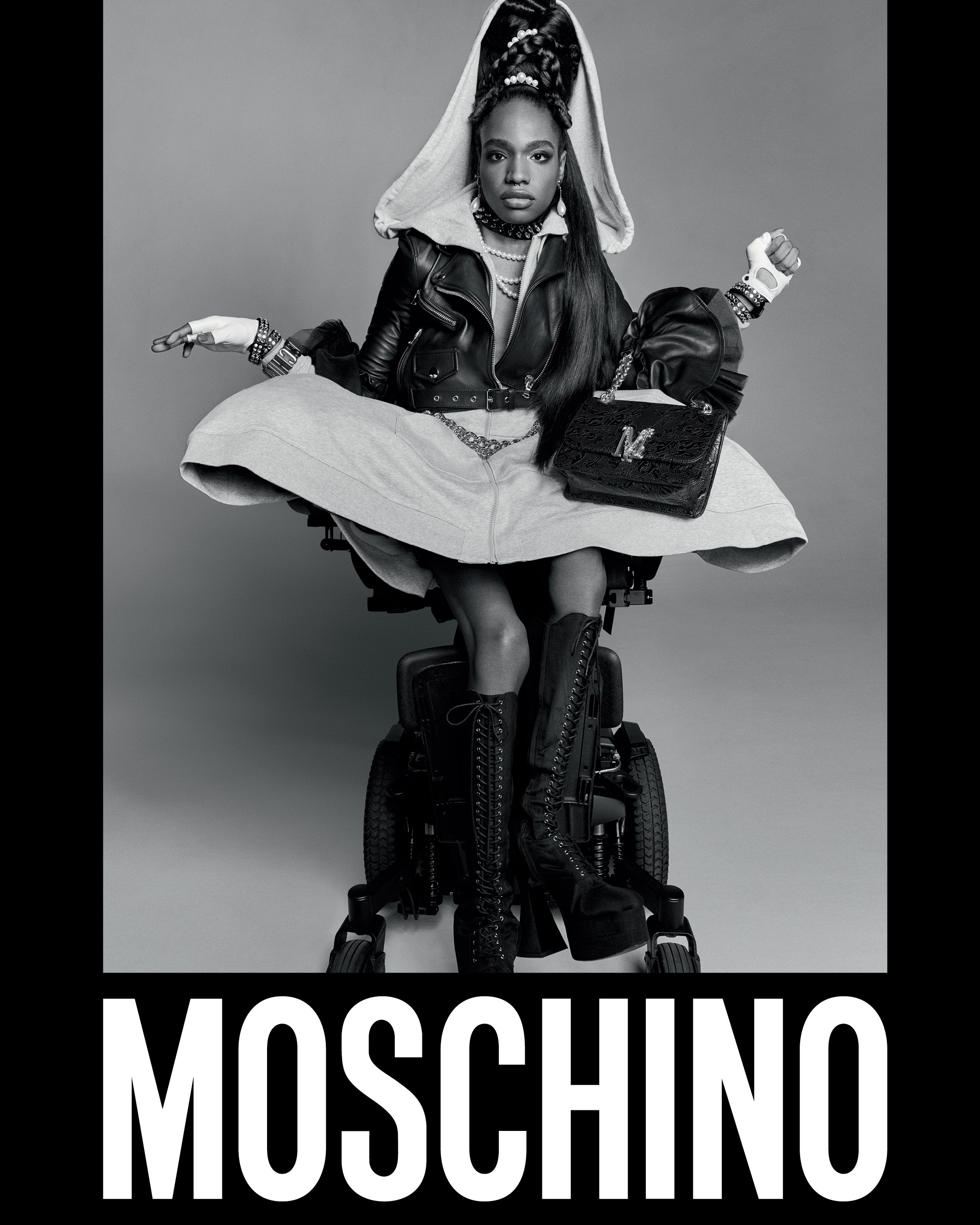 Aaron Philip is a young model changing the GAME. In 2018 she was signed to Elite Model Magagement, making history by becaming the first Black, transgender, and disabled model to sign to a major agency. At just 19 years old, Philip is leading the charge in changing a historically racist, misogynistic, transphobic, ableist, and fatphobic industry who profits off people feeling less than worthy for just being themselves. She is paving the way for others to follow in her tracks and empowering others to live loudly, all just by visibly being her dang self! In 2019 she landed her first major magazine cover when she graced the front page of Paper Magazine and, last year, she became the face of the Moschino Fall/Winter collection, shot by Luigi and Lango. And oh my god did she look fierce!