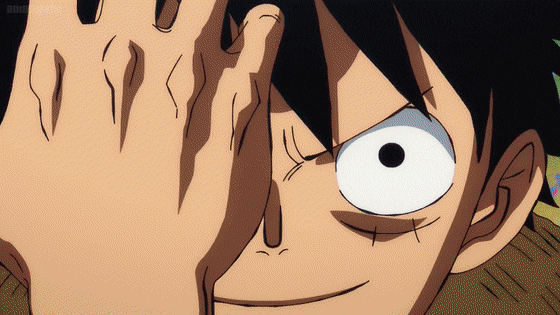 The problem, when it comes to trying to adapt animation, is it can be difficult. So difficult that I've grown to dislike all western live-action adaptations of anime. I know this isn't an "original" idea but I feel like I need to vent some truth. When a filmmaker adapts the anime artform they should create a similar world to the source material with a personal twist, demonstrating an appreciation and love for the adapted work of art. Western live-action blatantly disrespects these beautiful works of art, cooking up garbage that should be trashed well before it's out of the oven. Based on what I've witnessed, live-action anime needs to come to a speedy and efficient hold 'til we know what's going on.
Despite my bias against western live-action adaptations, my love for cartoons, anime, and animation in general, outweighs my prejudice. I, too, have illustrated characters and dabbled in other forms of graphic design (until I became aware of the working conditions for animators). Animators work 40 plus hours, weekday to the weekend to meet deadlines. With overseas, specifically Japanese, animators it is more prominent, as they have constant crunch time for a morsel of money. Having said that, animation is a significant art. People can create things in animation that would be difficult to create in a live-action production. The animators' imaginations are on full display, they can tell any type of story.
Unlike most forms of storytelling, what happens in a scene isn't what elicits a feeling; it's how it's animated that does. To go back to Japanese animators, some care less about their paycheck and more about their craft. Resolve, budget and even time are the only constraints animators have. Now, when I say adaptations, I specifically mean western ones only. A few examples are: Death Note, Cowboy Bebop, Ghost in the Shell, and Alita Battle Angel. I haven't taken the time to watch the Japanese live interpretations but from what I've heard, most, if not all, are a love letter to the fans. For example Rurouni Kenshin. The Japanese live-action stayed as close to the source material as possible. So I might have to sit down and check it out along with some others. After watching the revolting live-action Cowboy Bebop, I need to cleanse my palate.
Speaking of Japanese and even South Korean productions, it comes as no surprise they have a plethora of great content under their belts. Parasite (2019), Battle Royale (2000), and Old Boy (2003) are just a few examples. This brings me to another dilemma: When western filmmakers attempt to alter these types of movies. Most of us despise the idea of a remake. That's because many of them are inferior to the original. The strategy should consist of one thing or two things: One, the plan to expand and change the story into its own thing. Two, sticking to the original series as closely as possible. My question is, why aren't live-action anime versions wildly despised just like international western reboots?
We're getting a live-action revamping for Eiichiro Oda's One Piece, and one for co-creators Micheal Dante DiMartino and Bryan Konietzko's Avatar: The Last Airbender—don't we all remember the atrocity that was the live-action The Last Airbender movie by M. Night Shyamalan? At the same time, Cowboy Bebop was canceled and I'm not surprised in the slightest. I love the original anime series. We watch bounty hunters struggle in their occupation, in a jazzy, futuristic fashion. From the first episode, these mysterious characters come together and the series unravels each individual's backstory as their pasts catch up to them. Please, I ask you, watch the Cowboy Bebop anime before attempting the live-action. Plus, that opening theme song, "Tank" by Yoko Kanno, performed by Seatbelts, is a work of art in itself.
One Piece, on the other hand, is a manga and TV series that features a pirate group moving from one adventure to another—toppling governments and meeting new characters along the way. Reading and watching One Piece is about the beautifully choreographed fights, the world-building, the overly exaggerated characters, the ever-twisting plot, the vague or vivid foreshadowing, the expression of themes, and the simple execution of it all. Oda's character design alone is a wildly farcical child's dream. A dream filled with silly-looking characters, ones drawn in the most exaggerated way possible. Oda has no limits to what he can do with the story, settings, and characters. Neither do the animators: a floating island, on a cloud with its own natives, a knight with a lance on a polka dot bird, and a self-proclaimed god who uses electricity. Lighthearted scenes with an array of funny detail and expressive facial movement or overly bleak scenes feel real because it's a fantastical world.
The problem is the clear difference between reality and animation. The main protagonist, Luffy, is a looney toon character that you follow through this incredible journey. His power you ask? He stretches. Yes, like Mr. Fantastic from Fantastic Four. So you can understand my pre-conceived grievances towards the future Netflix version of One Piece. A character stretching his arm is normal for a cartoon, but for a real character to stretch his arm would be grotesque and most likely uncomfortable to watch. Also, since the anime is so unique in design it'll be difficult to replicate. That is the expression of Oda and I'm afraid it can't be translated. At least, Oda is the executive producer of the Netflix remodel so it eases my heart a bit.
The core of the various narrative intricacies is frequently lost in live-action adaptations of anime series and manga. Live-action is concerned with making the unreal appear real. In that process, it falls short of capturing the imaginative world of animation. Remakes regularly disregard these classifications in favor of attempting to breach the narrative itself, which misses the allure and erases the show's relevance in terms of sociopolitical and historical context. Anime fans, including myself, would appreciate it if the streaming services would refrain from anatomizing and defacing these timeless classics. Anime has a visually appealing style as well as a continuous visual flow, which enhances the immersive experience. The obstacle with live-action productions is reality, the only obstacle animation has is time and resolve. This is an advantage that anime will always have over live-action.