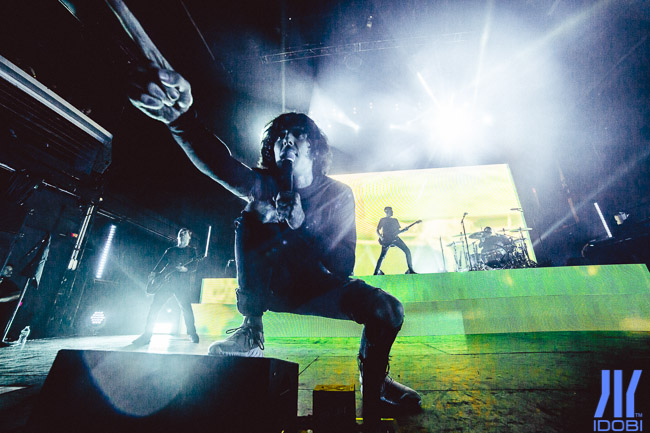 Sad news today for Bring Me The Horizon fans. The band shared in a statement via Instagram that their upcoming record. The album POST HUMAN: NeX GEn was originally slated to drop in just a few short weeks on September 15th. It's been three years since Part One, POST HUMAN: SURVIVAL HORROR. It dropped in 2020 and arguably featured some of their most popular and wildest tracks to date. It is easy to say that fans were really amped up for this new installment in the POST HUMAN series. Of course, they still are. As of right now, we aren't sure when the album will be out. The group didn't give a new release date. We are sure they are doing everything in their power to get it ready to go as soon as possible.
In an official statement from singer Oli Sykes, they shared: "so I got some bad news… nex gen won't be coming September 15th. unforeseen circumstances rendered us unable to complete the record to the standard we'd be happy with. I was hoping despite the setbacks we could pull it off in time for you guys but there's still so many little details I want to be perfect and until it's nailed I'm just not willing to give to you guys. We can't give it a new date just yet but just know it's close… & I know you guys have been so patient but you just gotta be a lil more.. we did finish the artwork at least… here's the final cover by my muse @alissic. Sorry & thanks for understanding."
Earlier this month, Bring Me The Horizon announced a tour supporting YUNGBLUD kicking off in October. We are surely still hoping to hear a few new tracks on these dates, as if everything had gone according to plan, the album would have already been out by then. Fingers crossed!