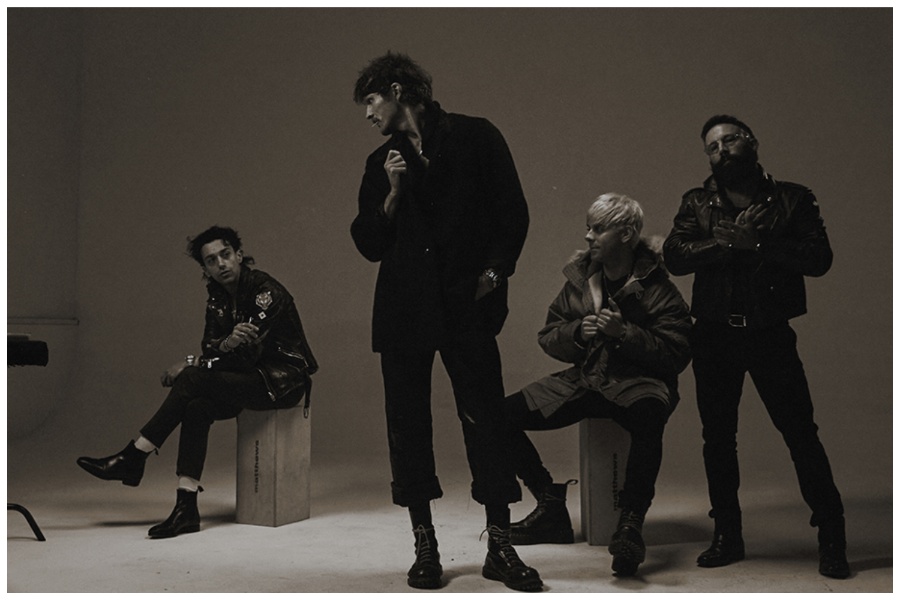 Boys Like Girls is officially back! "Blood and Sugar" marks a significant milestone for the beloved band, serving as their first new single in 12 years.
"12 years is a long time, an eternity almost. the entire life of a 7th grader," the band shares. "In 12 years we've changed as men and the world around us has changed even more. We've said goodbye to some old friends, said hello to some new ones. That fearless youthful twinkle in the eye has been replaced by new calluses on the hands and heart and a couple of new grey hairs."
"Yet through the hibernation, we've grown. stronger, hungrier. almost as pissed off and competitive as we were when we were kids," the band continues. "The fear of failure has dissipated and the identity we created as teenagers has taken on new life. Everything's completely different. yet…everything's exactly the same. And exactly the way it should be. We hope you enjoy our new song. You certainly waited long enough for it."
The single "Blood and Sugar" reintroduces Boys Like Girls' signature pop-rock sound while showcasing their growth and evolution as artists. It combines elements of their earlier hits with a contemporary edge reflective of vocalist Martin Johnson's solo project The Night Game, resulting in a nostalgic and modern track.
With its infectious hooks and anthemic chorus, "Blood and Sugar" immediately locks you in. The band's chemistry is palpable as they seamlessly blend their instruments to create a dynamic and engaging sonic landscape.
Lyrically, the song explores themes of love, personal transformation, and the complexities of relationships. It serves as a reflection on the band's journey over the past 12 years, as well as a statement of their resilience and dedication to their craft.
Through the hibernation, Boys Like Girls have emerged stronger and hungrier, shedding the fear of failure and embracing the new life their teenage identity has taken on. They acknowledge that everything is different, yet paradoxically, everything remains exactly the same. Lend a listening ear to Boys Like Girls' new single "Blood and Sugar" below!