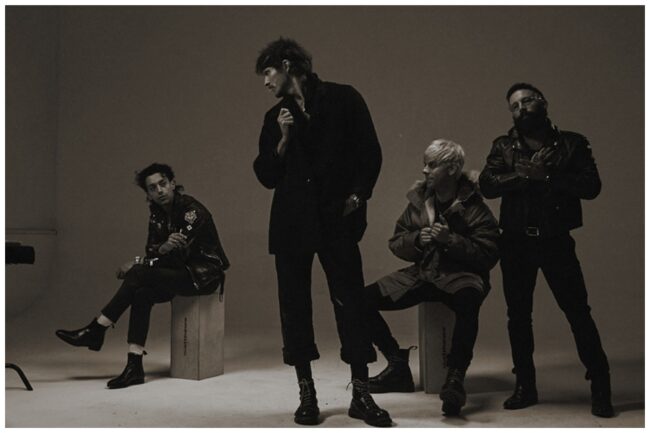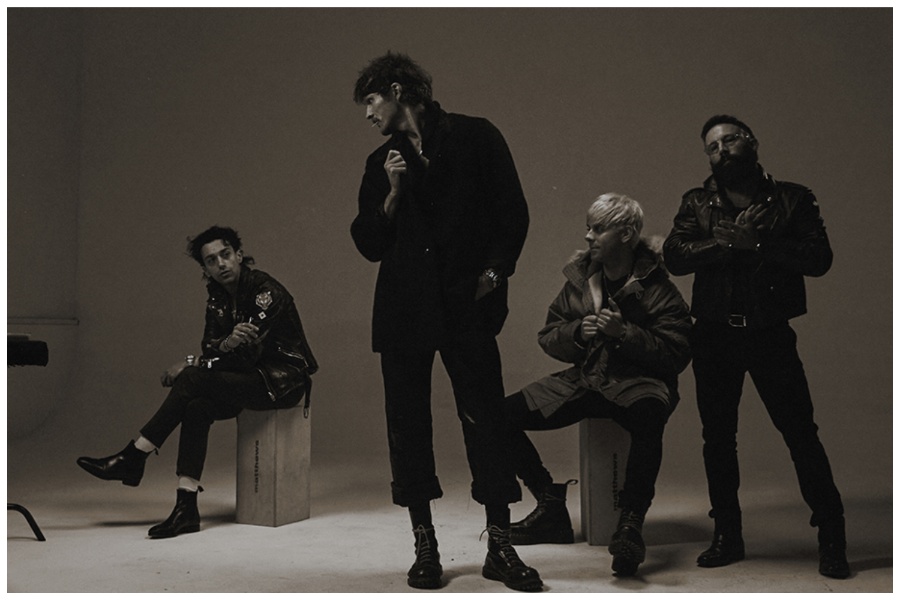 Boys Like Girls have rekindled their fans' excitement by revealing the long-awaited details of their first song since 2012. Titled "Blood and Sugar," the track will make its debut on Friday, May 19, marking the band's highly anticipated comeback following their individual pursuits.
Vocalist Martin Johnson has delivered a heartfelt message to commemorate this special occasion. In a poignant three-minute voiceover video, the group shares glimpses of their successful past and provides a glimpse into their personal lives since their previous release.
"I got an interesting relationship with my younger self," Johnson begins. "I respect and admire the kid. His unwavering self-confidence and tireless work ethic built something based on gusto alone. For a while, maybe around 2011, singing songs from our first album I'd wrote at 17 felt like reading the lackluster junior year English paper from the same podium every day. I guess at some point the songs you wrote in that old attic apartment are no longer yours. They belong to the listener whose life experience and memories with them become more important than what they were written about in the first place."
"More important than the arrangement scraped together in some muggy rehearsal room in Tanton, Massachusetts in 2004," he continues. "That lesson was learned a bit hard I suppose as I retreated to the studio and set off on a quest to make music for other people in 2012. Still, every couple of months since we turned off the lights, emptied the trailer, and parked the tour bus I would find myself tucking a new song into a secret playlist and circling back to these songs and wondering if it was the gas in the tank we needed to take another crack at it. You know, it's interesting, most bands go out with a blaze of glory. Boys Like Girls just sorta disappeared."
"We stayed best friends, watched football on the weekends, took trips to ride motorcycles through the desert and reminisce about old times, and celebrated holidays with each other's families. For whatever reason, we just stopped making music. I think Beef probably took that the hardest—he was born to hit shit with sticks. I'd descended in the music writing and production space and was busy slaying other dragons. I can't count the times we would be together, a moment of silence would pass and he would say, 'Can we just make another fucking record now?' For years, the guys have been so supportive of whatever project I was working on. And we would share music every chance we had."
"There was a day in 2020 where Beef and Greg were at my house. I told them there was a special song that they needed to hear and cut on an early demo of 'Blood and Sugar.' Took two of the intro guitar stabs for Beef to hit the space bar and say, 'This isn't a Boys Like Girls song, dude.' We've shared similar conversations over the past ten years, but this time I said, 'I know.'
"Thematically the song's fairly simple. An empty-calorie relationship that's so delicious you don't care. You're willing to deal with the crash. It continues to beat you down yet you keep coming back for more pain almost like you'd learned to love it. Why this obsession? We're only skin and bone, humans, just blood and sugar really. I think everyone has an infatuation with something bad for them. Cigarettes, sports gambling, porn, internet validation, pills that change the way you feel, buying too many shoes. I know I spend a lot of time trying to fill the empty hole where drugs used to be. I spend most of my time trying to fill that hole with perfection. But in the end nobody's perfect. We're only blood and sugar, right?"
"And that I suppose is the inner DNA of the song that pulled us back into the studio together as Boys Like Girls. The song we wanna meet you all again with. Sure we could've overworked an album under the enormous pressure of finding perfection. We could've made that the impossible hurdle for us to get together to tour to see you again the fans and friends who've grown up with us, new fans just discovering us that we hope to meet in the audience. If that job never gets done, that album never gets released. Lord knows we've made several records that are still rotting in corporate hard drives as I speak. Moreover, perfect was never the goal. So can we just make another fucking record? Yeah yeah, I guess we can."
Boys Like Girls' new single "Blood and Sugar" will drop everywhere on Friday, May 19. Welcome back, guys.