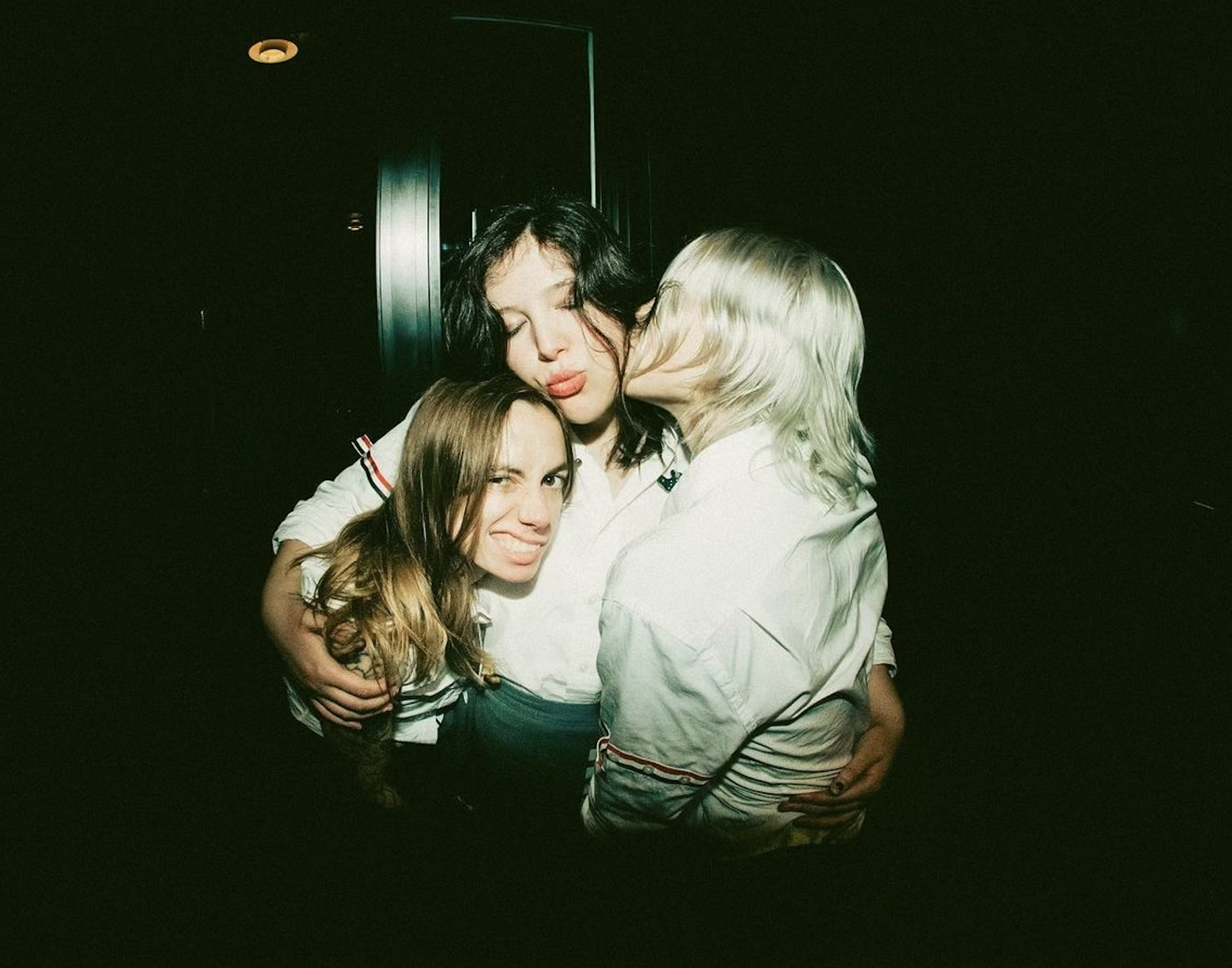 boygenius have shared an amazing animated visual for their beautifully cathartic song, "Cool About It" today. A group that is praised for their remarkable lyricism, the last verse of this track is absolutely astonishing. They are capable of painting a vivid picture of human emotion and experience, with such simple delivery. "But we don't have to talk about it / I can walk you home and practice method acting / I'll pretend being with you doesn't feel like drowning / Tellin' you it's nice to see how good you're doing / Even though we know it isn't true". boygenius depicts a moving tale of a dog and it's toy in the visual.
Director Lauren Tsai shared, "'Cool About It' is a beautifully melancholic and piercing song that puts words to feelings often unexplained. It is an absolute dream to collaborate with the genius that is boygenius. I made animated videos on YouTube when I was 11, and I cannot imagine something I'd lose my mind over more if I could go back in time and tell myself. I will always be grateful to the band for the many ways in which their work has affected my life."
Earlier this year, boygenius unveiled their second studio album, the record. The album certainly catapulted the band into stardom and boasts incredible tracks such as "Not Strong Enough", "Emily I'm Sorry", "$20", and of course, the previously mentioned, "Cool About It". Possibly a hot take, but some of the most impressive tracks on the record are the B-sides like "Satanist" and "Letter To An Old Poet". Regardless of the subjectively best tracks on the album, as a whole it is entirely gut-wrenching perfection. It is absolutely no surprise that boygenius is getting more and more popular by the minute.
The supergroup is hot off an extremely lengthy summer tour. However, that isn't stopping them from gearing up head out on a tour this fall with support from 100 gecs, MUNA, Palehound, Samia, and Sloppy Jane. Grab your tickets here and check out the full list of dates below!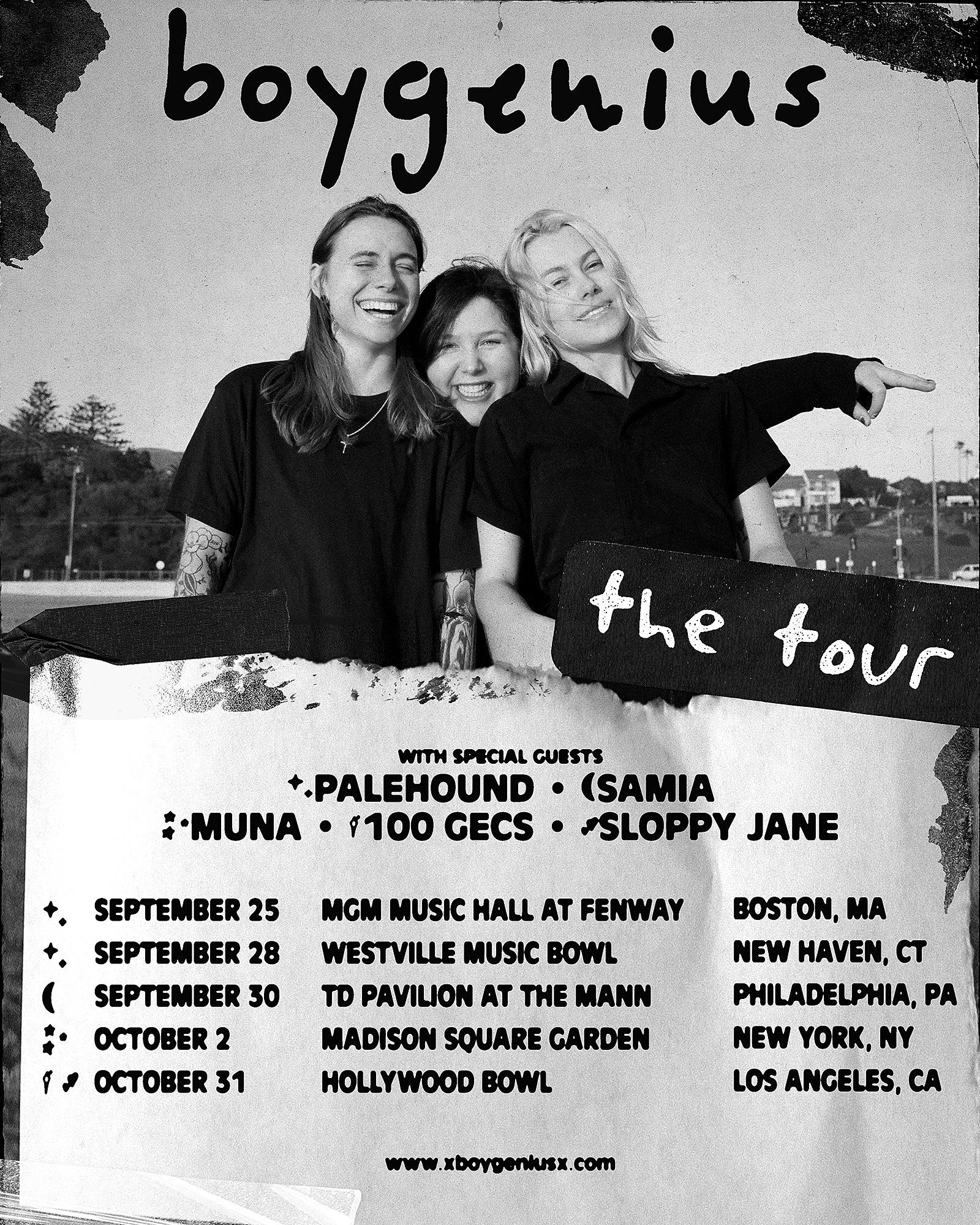 boygenius Tour Dates:
Sept. 25 – Boston, MA @ MGM Music Hall At Fenway
Sept. 28 – New Haven, CT @ Westville Music Bowl
Sept. 30 – Philadelphia, PA @ TD Pavilion At The Mann
Oct. 2 – New York, NY @ Madison Square Garden
Oct. 31 – Los Angeles, CA @ Hollywood Bowl