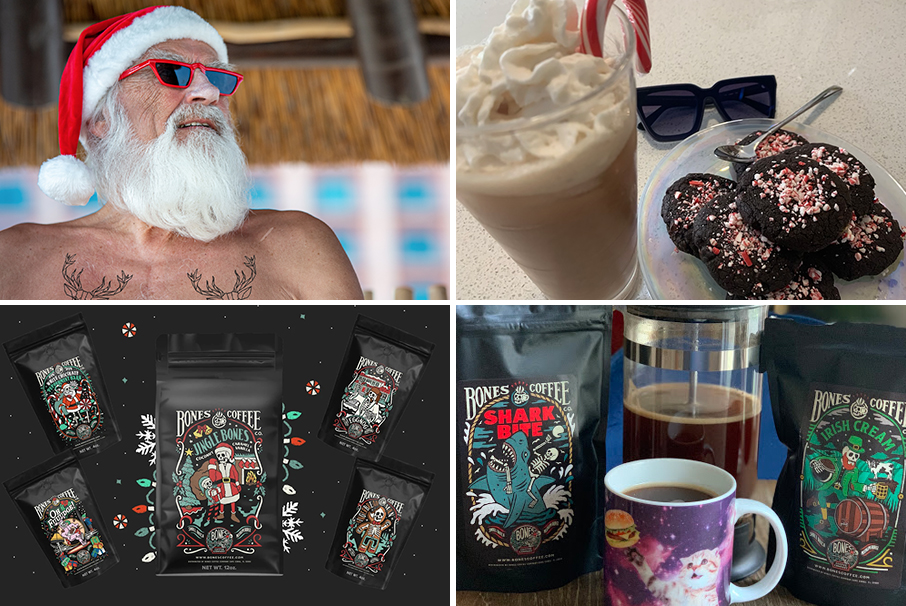 Summer Santa's almost here for idobi's Christmas in July which means it's time to leave out some tasty snacks. So we're pouring ol' Father Christmas a mug of Bones iced coffee—from their Holiday Sample Pack, of course. Whether you chill it with ice cubes or you're more of a cold brew person, make it your way with some Bones Coffee (they even have some great iced coffee tips).
Bones Coffee Company serves up delicious flavors ranging from Maple Bacon to Coconut Rum and Single-Origin coffees from exotic locations like Costa Rica and Kenya, there's something for everyone!
We're pairing that cool cuppa Joe with our Hot & Cool X-Mas Jules Cookies which we made earlier in the idobi Test Kitchen (grab that recipe now). The peppermint flavor goes so well with the smooth bitterness of the Bones coffee. There's no way Santa won't leave some pop punk presents now…
And we're just getting the party started: Tune into idobi Radio all day tomorrow, Saturday, July 25th to celebrate Christmas in July Day with some festive treats and all the pop punk you can rock around the tree to.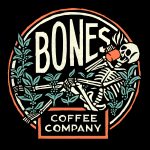 Bones Coffee is also giving the idobi fam 20% off your entire order using the code "idobi" (limit one use per customer and is not valid on digital gift card purchases). Head to bonescoffee.com to treat yourself!