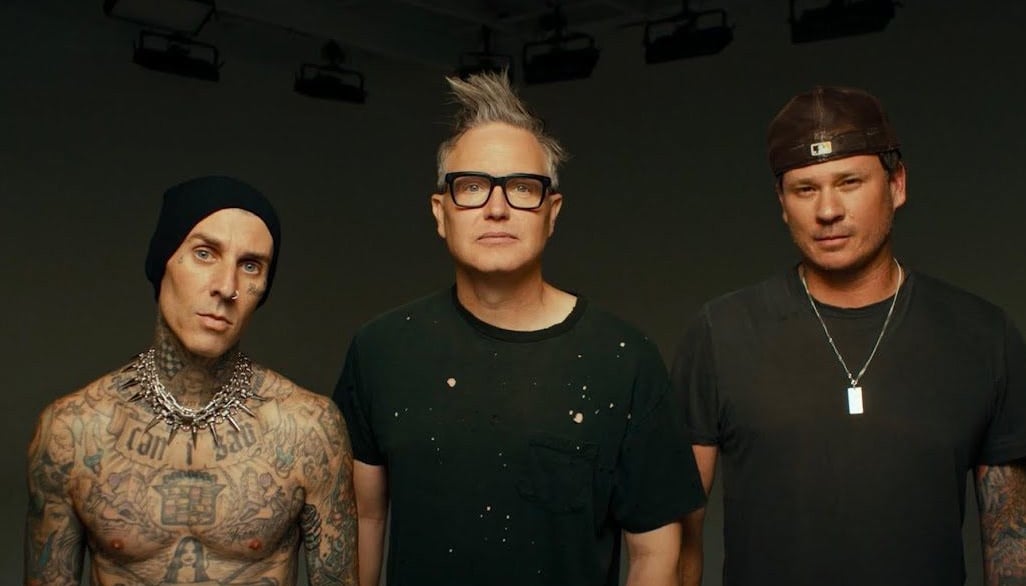 blink-182 are going to be playing the first show of their extensive reunion run this weekend, and it's at a surprise appearance. Not just a surprise appearance, it's a surprise appearance at one of the world's most famous festival

Oh yes, it's Coachella, baby.

The news broke via the release of the official stage times for the first weekend of the festival, which is taking place from April 14th to April 16th, with the caption, "Take Off Your Pants And Jacket". But then it was officially confirmed by guitarist Tom DeLonge in a Twitter post showing off the lyrics to the band's expletive classic "Family Reunion". It included the caption, "See you at Coachella on Friday 6:30pm Sahara Tent".
It will be the first time that Mark, Tom and Travis will have performed together since 2014. The band were initially supposed to be playing in South America this past month, but rescheduled due to Travis injuring his finger and being unable to play.

blink have been working on a new album as well, with the first taste of it dropping back when they announced the reunion of the classic line-up. That track was "EDGING" and sounds a lot like this: