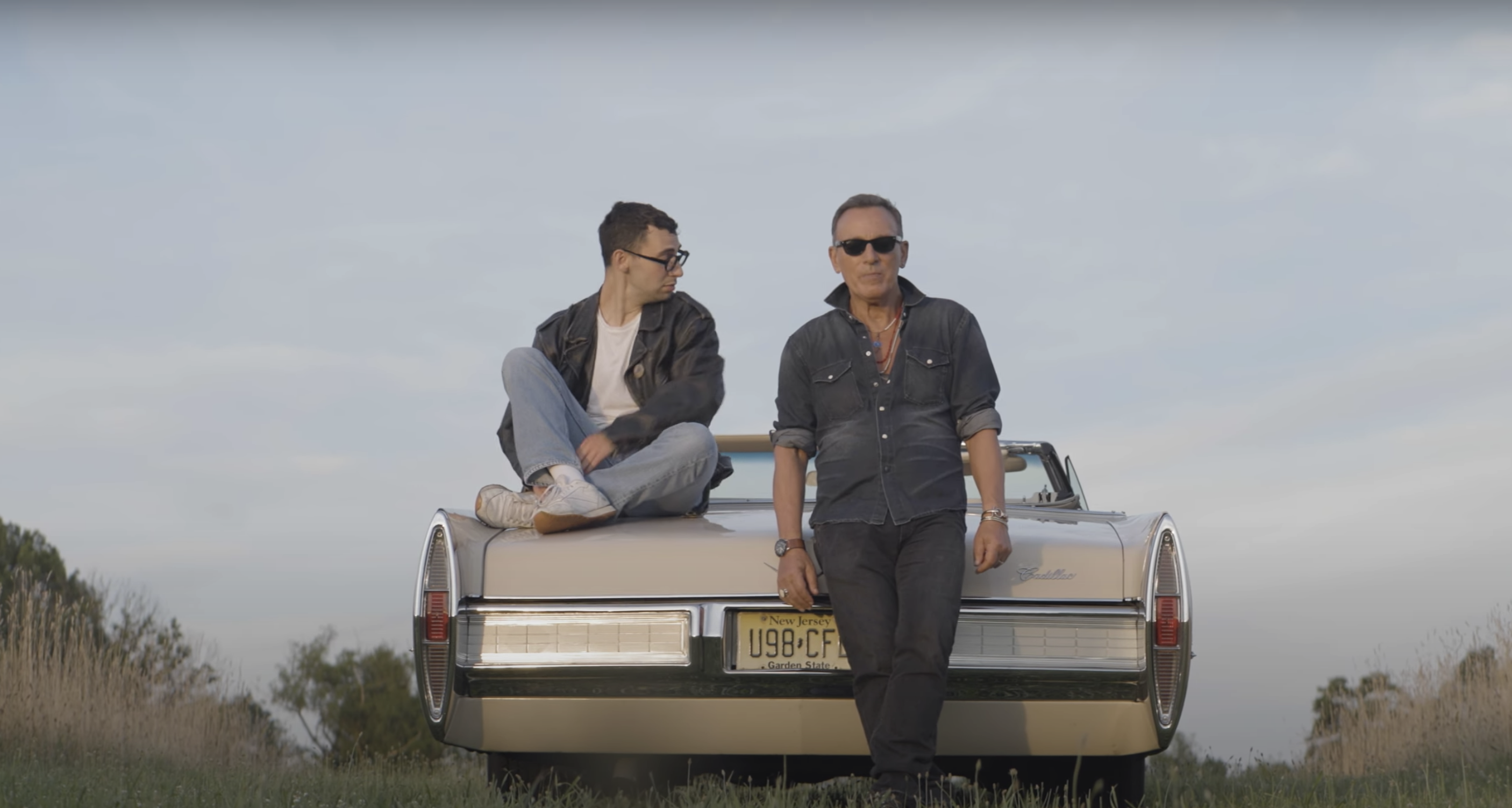 "Bleachers are fucking back." 

Well that's one way to put it. Earlier today, Bleachers released a new single and music video, "chinatown" featuring Bruce Springsteen. Yep, you read that right, the legend himself. 

The song is 100% nostalgia and the video reflects that. Using new and old footage (and new footage that looks old), the visuals are centered around New Jersey and what looks like home video of day to day life.

From leaving New York and entering New Jersey, to Jack Antonoff's shirt that says "Welcome to New Jersey, Now Go Home," this video is a love letter to the state that made Springsteen and, dare I say, to the man himself. Antonoff perfectly recreated footage of a young Springsteen practicing guitar and sitting on his amp—the video uses both visuals interchangeably. The two artists collaborated so seamlessly together for both the song and the video that, I'll be honest, I had a little trouble distinguishing some of the old footage from the new and if I didn't know this song was by Bleachers too, I might guess it was a classic Springsteen tune.

The video premiered on MTV and in the middle of Times Square this morning and has been well received with the fans. Some of the comments left on the video include "Suddenly this year doesn't suck" and "Jack Antonoff wakes up everyday and chooses nostalgia." "chinatown" is definitely a great way to start the week. 

Check out the video for "chinatown" below: