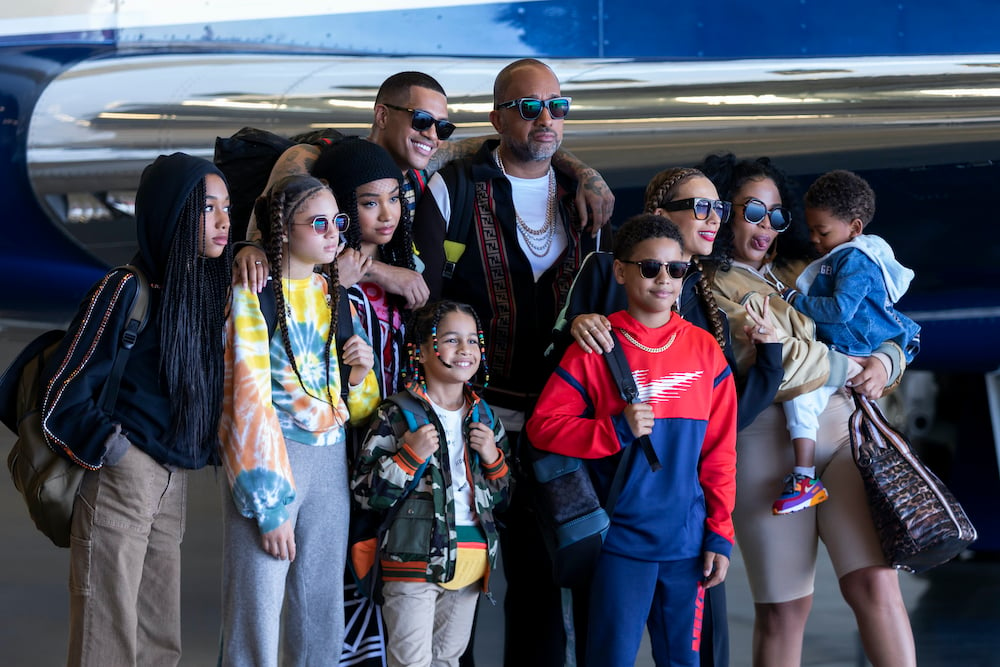 I'm kind of annoyed y'all, I feel like my time has been wasted. This past weekend, April 2020 in the age of Corona, I decided to open up Netflix and try a new show. That show is BlackAF or #BlackAF (who knows really), the new comedy series by Kenya Barris. For those who might not know, Barris is the writer/producer behind the hit ABC sitcom Black-ish and its spin-offs Grown-ish and Mixed-ish. He bounced during that to make some popping movies, with Girls Trip being the biggest success. He also did a new take/reboot on Shaft but the less said about that the better. 
That brings me to his new show, #BlackAF, which I have to say is kind of disappointing. To backtrack a bit, before I decided to watch the series, a lot of the online dialogue was divided on how light-skinned the cast is and whether the show is trying too hard, while on the other side people thought it was good. For me, I was willing to give it a shot. It was hard to judge from the trailer whether to give it time or not.
After having seen it: Why am I disappointed? It's daggone Black-ish all over again—the same damn show. The only new thing added to #BlackAF is cursing. We already know Black-ish was inspired by Barris' life, even the Tracee Ellis-Ross character, Rainbow, being "mixed" ethnicity and having the same name and job as his wife. So, now I'm sitting here on Netflix instead of ABC, staring at a show with a voiceover by a young actress who sounds similar to Yara Shahidi's Zoey from Grown-ish, while Kenya Barris plays himself just like the preexisting "fake" Kenya, also known as Anthony Anderson's Dre from Black-ish.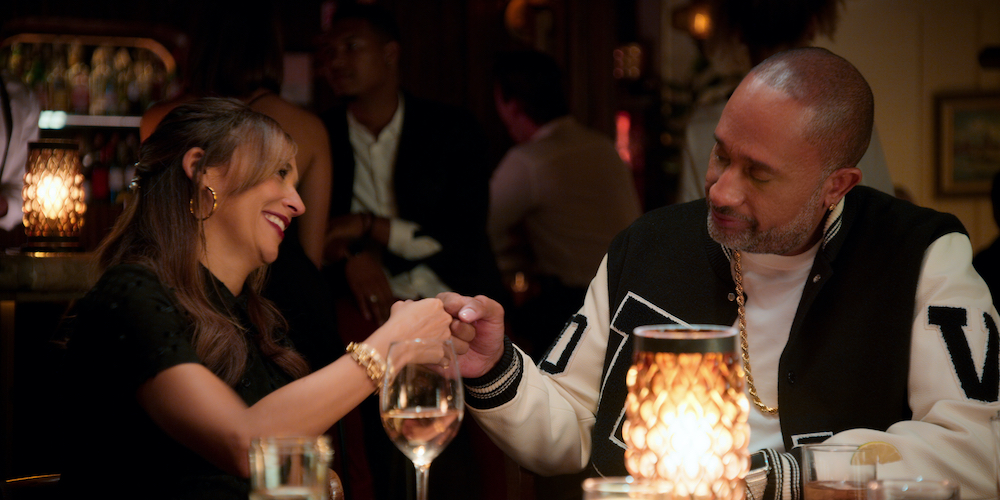 It's the same with both sets of kids on the two shows, with another mixed-ish wife in Rashida Jones as Joya. Both families are rich black folks who constantly feel insecure about their blackness because of their class and the lifestyle they live. This is a subject Barris has trodden on so much that seeing it again just makes your eyes roll. And, bruh, we're going to have little black history lesson segments just like on your other show too? You're going to title all your episodes "…because of slavery"? Like really tho? I can't get actual titles? Not one!? It keeps going. The oldest daughter on the show is named Chloe (Genneya Walton). Ain't that too close to Zoey? The second oldest daughter gets picked on for being "nerdy" and the eldest boy gets it for being too "soft." This man even adds a writer's room that is the same exact setup as the idea room in Black-ish, C'MON BRUH! It's only 2020 and you're remixing a show while it's still on the air, my guy? Your show? 
Okay, hold on, let's set up the show before we go on. The second oldest daughter, Drea, played by Iman Benson is making a documentary about her family to get into NYU Film school. Basically along the lines of Modern Family / The Office / Parks and Rec, so not a complete copy of Black-ish. But Drea as the point-of-view character is far from the main character. Kenya is clearly the lead with Rashida as the co-lead. That's how we get closer to the realm of Curb Your Enthusiasm—because, man, Kenya is playing a bad person. Like, I don't see how anyone can like his character. He's an ass constantly to his wife, to his children, to his staff, and it's hard to laugh at times. The two oldest daughters feel like the Zoey character split into two. The thing is, they have the best character arcs with better conflict than Kenya and Joya's marriage.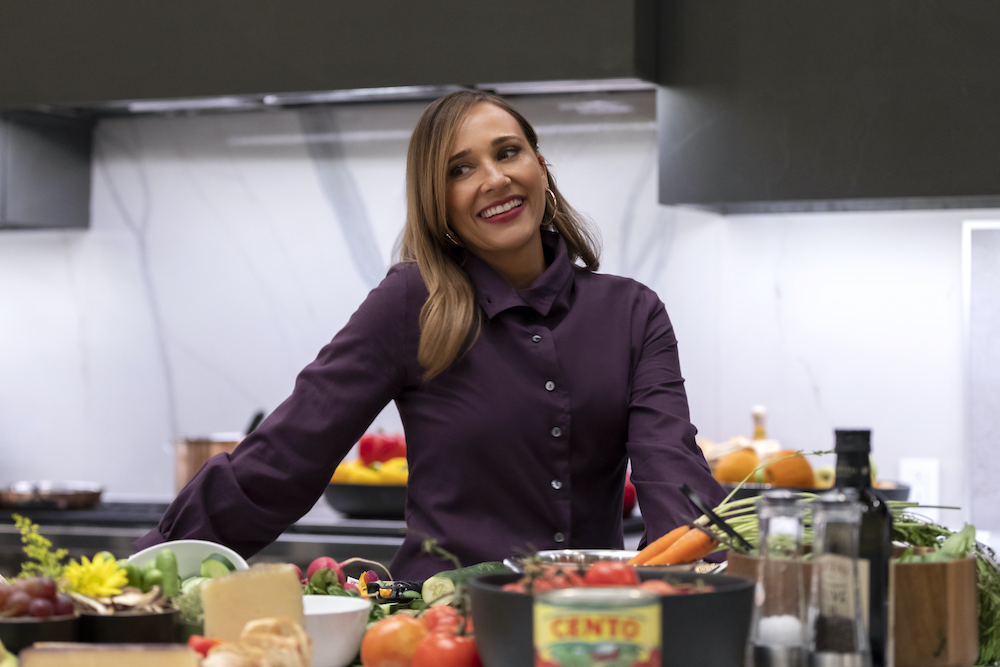 Yeah, I'm disappointed, but it ain't all trash, though. I did laugh, there are some really great performances, especially from the young actors and Rashida kills it. She is really funny. The fact she constantly needs to dance to prove how black she is is one of the better storylines of the season. There's a good plotpoint when Joya worries about their early teenage and sports-focused daughter Izzy (Scarlet Spencer) doing things that can make young black girls seem older than their white counterparts. 
Yet the strongest episode, and the one that connects to what you're reading right now, is about critiquing black creative expression and whether a black creative should criticize other black creatives' work in public. It also deals with falling out of touch with your community's tastes for entertainment. Does liking certain things that are accepted as exceptional in the mainstream white culture make you less black? It's a really complex episode. Kenya sees a new film by a rising black filmmaker with Drea and Joya. The father and daughter think it's terrible but the black audiences love it. That troubles Kenya on how to deal with questions about the film; is it always FUBU (For Us By Us) for the "culture" no matter what? Is it better to be honest so that things can get better?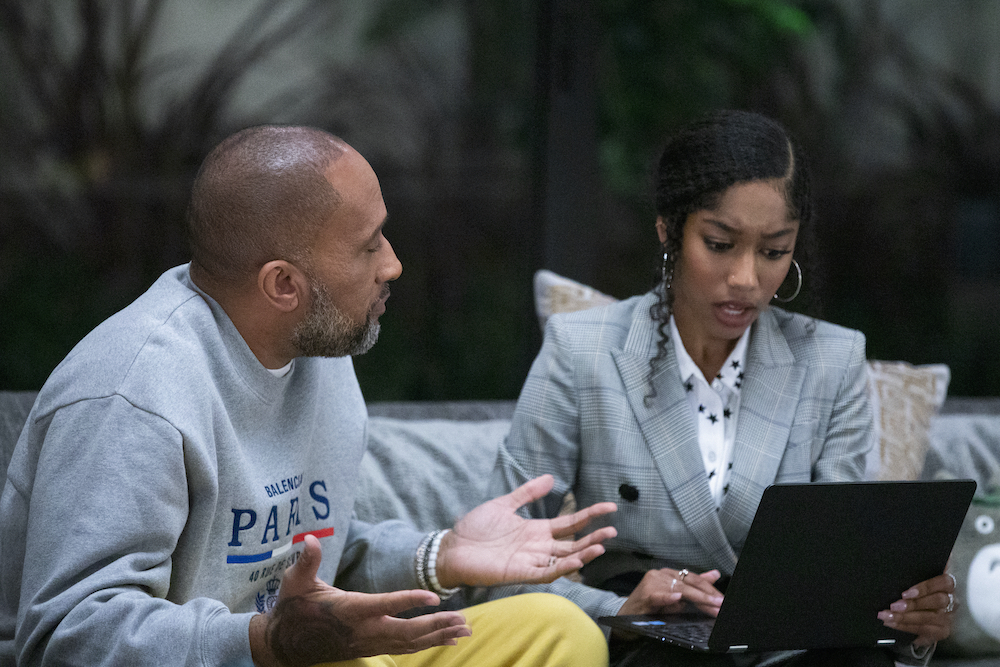 Even after this episode, I sat down and I thought: Man, I have real issues with this show but I'm good with Kenya getting his money tho. Who am I to voice this opinion? Can this hurt me if I ever meet him or get an opportunity in the TV & Film industry? Then I thought…but he made the same show again. Cursing doesn't make things more funny. I've seen these arcs before, I've seen the bad times in your marriage plot already. I've seen the 'hey, look at my frivolous spending' jokes, and the 'I buy too many Jordans' jokes (and I buy a lot of Jordans too! So it's relatable) but how Black is this show if you're cursing at your kids and they can curse around you with no threat of punishment (which they admittedly pay off in the great episode 5). So, I decided I needed to shoot these shots. I doubt Kenya Barris will see these thoughts but I hope when he makes Season 2 he'll skew more toward episodes like the fifth one and pushes himself to explore what blackness is in the new 20s with more complexity than blaming everything on slavery and 'that's why I wear gold chains'. Because at this point his insecurities about being black with money or changing class is old. We (black folks) get it, survivor's remorse, but there has to be more ways to explore this than to continue to tread the same ground for more years. Exploring what it is to be black in the post-Obama world has to have more range, especially from those with the platform. 
P.S. I've got to give them credit for casting Bumper Robinson in the show, a stalwart of black TV from the 80s and 90s. It's a joy to see him on my screen again.