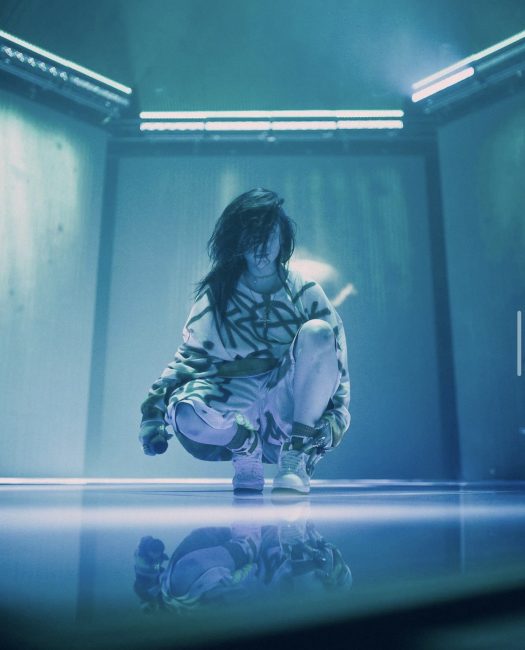 In a new episode of Backstage with Crew Nation released earlier today, Billie Eilish introduced fans to her family-like crew by, "interviewing people with some bullshit questions." The episode was filmed backstage at her Where Do We Go? The Livestream concert that aired Saturday night.

The Grammy nominated singer showed her love for her crew with playful jabs and putting her camera right up in their faces (with masks of course). Most of the people featured have been working with Eilish for years and are, "literally like [her] family…See, most of these people [she's] been working with since [she] was a very young girl, so they're all OGs"

It's no secret that live entertainment has been hit especially hard this year with lockdowns. That's why Live Nation created Backstage with Crew Nation, a national relief fund for live music crews to help support the people we don't see on the stage but who are vital to the shows we love most. Other artists supporting the initiative include Metallica, Pearl Jam, Kings of Leon, and Lady Gaga.

Eilish is passionate about taking care of her people, going so far as to design two pieces of merch for the benefit. Both are still available to purchase. She believes, "It is really, really important that–  I think you guys know that people are losing jobs. Obviously, COVID has been a real struggle, and especially my crew, [they] haven't had enough opportunity because we can't do shows. So it's really important that we do this."

Watch her full episode of Backstage with Crew Nation below.