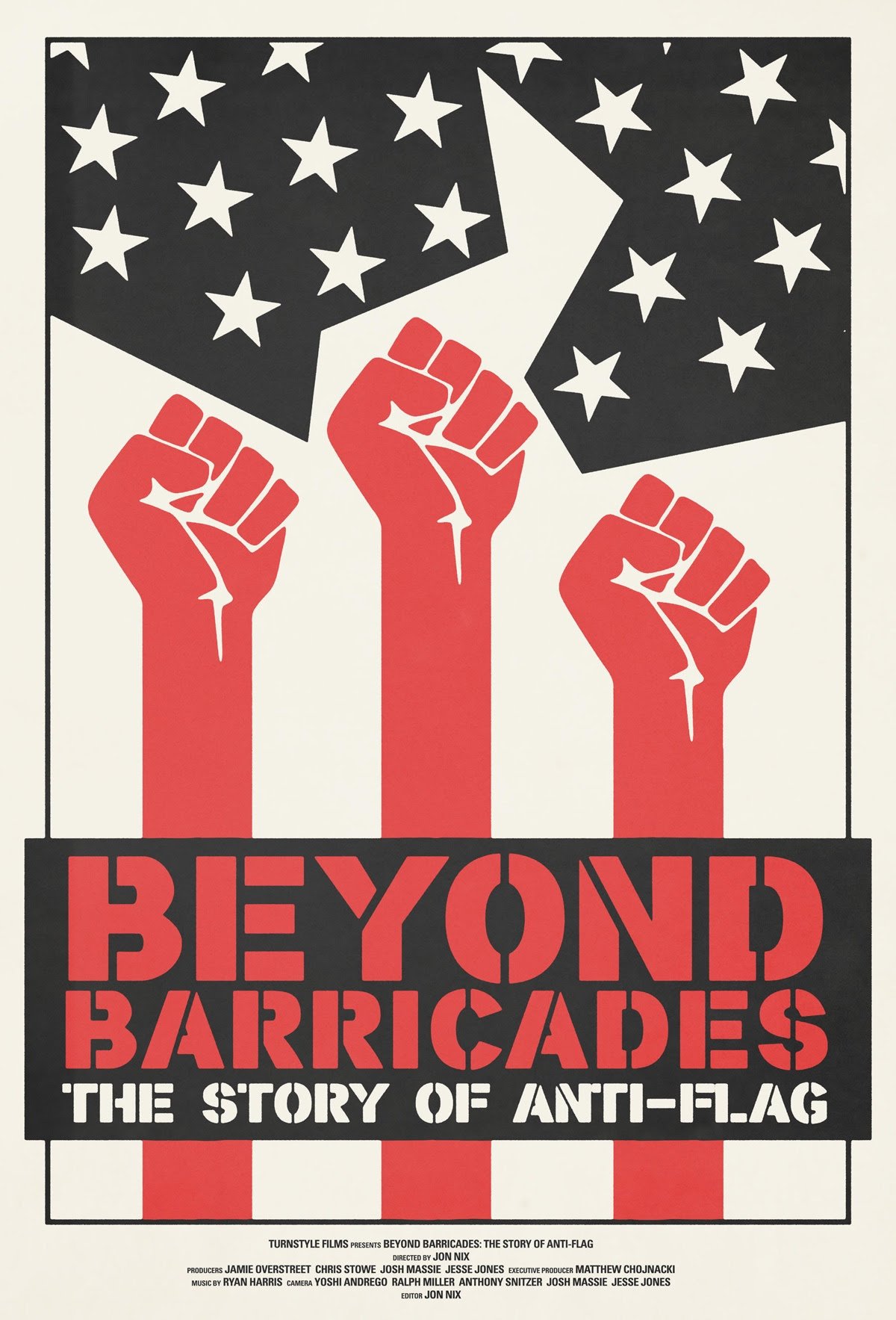 "YOU'VE GOTTA DIE, GOTTA DIE, GOTTA DIE FOR YOUR GOVERNMENT. DIE FOR YOUR COUNTRY, THAT'S SHIT!"

Are the members of Anti-Flag time travelers who have been trying to warn us about 2020 since the nineties? Probably not, but they have been using their voice and platform to fight for a better world since most of us were kids (and before some of us were even born). Anti-Flag has taken their rage and turned it into power chords and politically charged lyrics since 1992—and they show no signs of slowing down any time soon. In fact, their message rings truer and louder now more than ever. Which is what makes right now the perfect time to release their new documentary Beyond Barricades: The Story of Anti-Flag.

Spanning their career of over 25 years, Beyond the Barricades is an intimate look at the full behind the scenes story of Anti-Flag. With appearances from: Billy Bragg, Tom Morello, (Rage Against the Machine), Tim McIlrath (Rise Against), Brian Baker (Bad Religion), Chris Cresswell (The Flatliners, Hot Water Music), Tom May and Greg Barnett (The Menzingers), and more, the doc promises to give viewers the full story of the band whose fight for human rights has been unwavering. We will learn about their victories as well as their setbacks, their hopes and their fears, and get a deeper understanding of who the members of Anti-Flag really are.
Justin Sane echoed that thought and took it further in a Twitter video, "This documentary it's punk, it's activism, it's Spinal Tap. If you've ever wondered what it's like to be in a punk band over the course of two decades, this is for you!"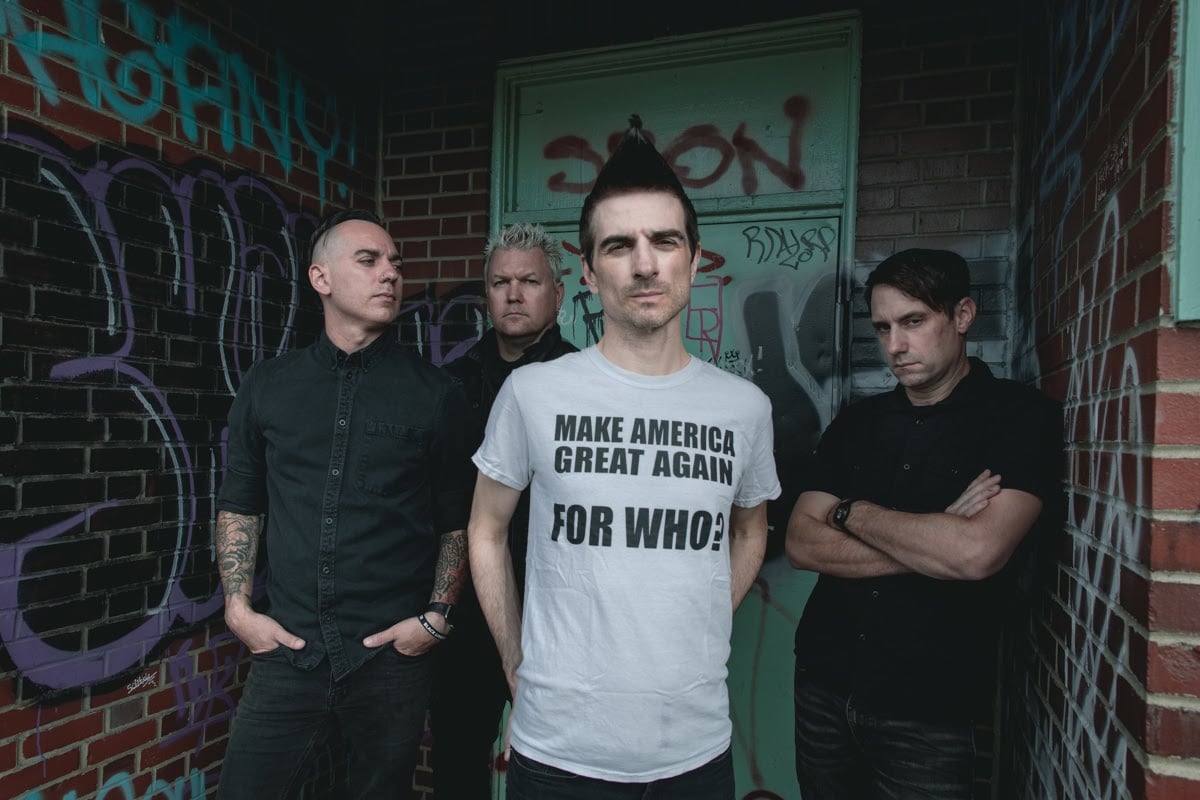 It's for me too! I'll admit it, I didn't grow up listening to Anti-Flag. I never donned a mohawk and please don't tell anyone this…but I've never even been in a mosh pit. That being said, I am genuinely excited to sit down and watch Beyond the Barricades. Even though I don't blast Anti-Flag's music yet, I blast their message. This year, more so than any other, it feels like we're screaming into the void demanding equality and justice. There's an uprising for racial and social justice that's being met with racism, xenophobia, classism and, honestly, just pure hatred. I've never in my life seen this much urgency behind an election and more and more artists are using their voice to bring awareness and enact change. Anti-Flag is no rookie to this and I'm looking forward to learning how they've impacted their fans over the years, what their activism looks like off the stage, and what their plans are for the future.

Directed by Jon Nix, Beyond the Barricades: The Story of Anti-Flag will make its debut on Saturday, October 3rd at 5pm EDT via VEEPS. The tickets are $10 for the viewing or $25 for the viewing plus a signed poster and access to a Q&A with the band before the show. The show will only be streaming for 48 hours, so be sure to check it out while you can.
Get your tickets for Beyond the Barricades
IG: @AntiFlag
Twitter: @Anti_Flag