In the wake of Every Time I Die disbanding in 2022, Jordan Buckley promised a new project was on the way. On April 17, 2023, Better Lovers was unleashed into the world. With their debut single, "30 Under 13" and the announcement of their first tour supporting Underoath and The Ghost Inside, it was straight in at the deep end. Made up of guitarist Buckley, bassist Stephen Micciche, and drummer Clayton "Goose" Holyoak, formerly of Every Time I Die, guitarist Will Putney of Fit For An Autopsy and END, and ex-Dillinger Escape Plan vocalist Greg Puciato, it's a very special project to say the least.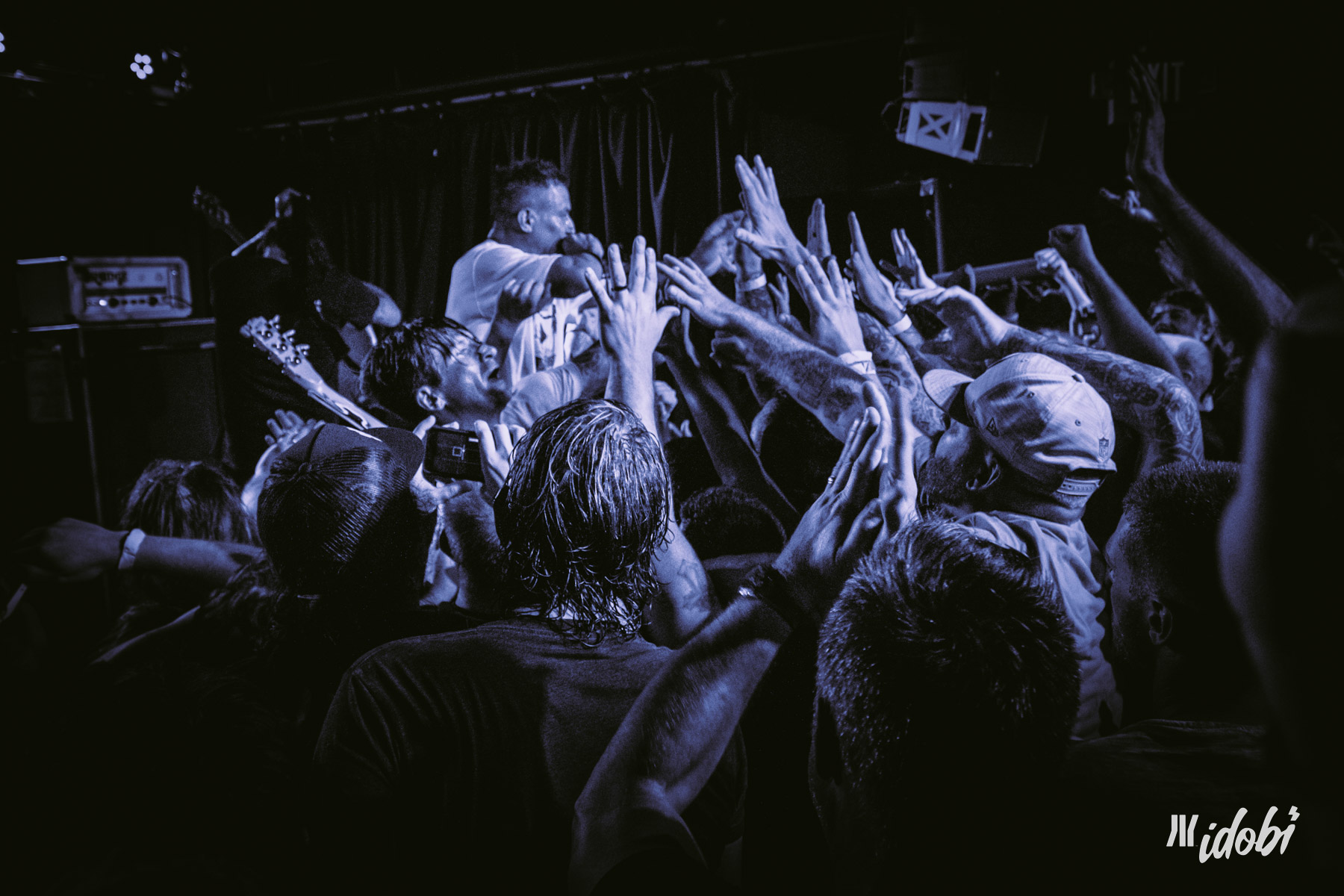 On the heels of their surprise EP release, God Made Me An Animal, Better Lovers played their first live show on July 13, 2023, at the Rec Room in Buffalo, NY. Two shows back to back, both sold out within minutes of going on sale. Keep in mind when tickets went on sale, the band only had one song released. That's the level of hype this new band has.
As the doors opened and people filled up the room, there was a palpable energy beating off of the walls. Almost like the first day of school. A thrilling fusion of anxiety and intrigue, with everyone navigating this new but recognizable terrain. Both old and new friends gathered together to witness the launch of this new project filled with musicians of bands they have loved for years.
The show kicked off with the young metalcore band Foreign Hands. Setting the stage for the main event with their metallic riffs and chugging breakdowns, a modern take on early 2000s metalcore and hardcore. While the band recorded is a treat in its own right, their live energy makes them an up-and-coming must-see band. Foreign Hands will be a household name soon enough, get familiar with the name if you haven't already.
As Better Lovers did their final setups, there was massive excitement felt throughout the building. Then close friend and former Every Time I Die guitarist Andy Williams hit the stage and grabbed the mic. Instead of the larger-than-life intro that most expected from him, he delivered an emotional and poignant speech. He got a little choked up as he shared, "But the last time we were all in a room together, we didn't know we were going to be mourning. And now, we have a band that's coming to take that away. We don't need to think about that. That was something in the past. It was rad, we had a great time. We had a fucking great time, okay? One thing that doesn't happen in that world is a resurrection, where a band kicks fucking ass after a band kicked ass."
He was right, we've seen so many bands break up and go solo and form new projects, but we've never seen a project under these circumstances garner such earned attention. Now the Better Lovers members and fans have the opportunity to start anew from the ground up. To feel everything again. Andy ended his speech, "So please, guys, please, be present today and understand that we are watching something very special. To a lot of us. Three of my best friends are about to come up here and destroy you guys."
This was the perfect start that prefaced a set that did exactly what Andy promised, destruction. Stage dives, crowdsurfing, moshing, and even singalongs for songs that have only been out a few weeks. Better Lovers already feels like such a staple within the scene. Needless to say, they surpassed the high expectations set by the ashes of Every Time I Die.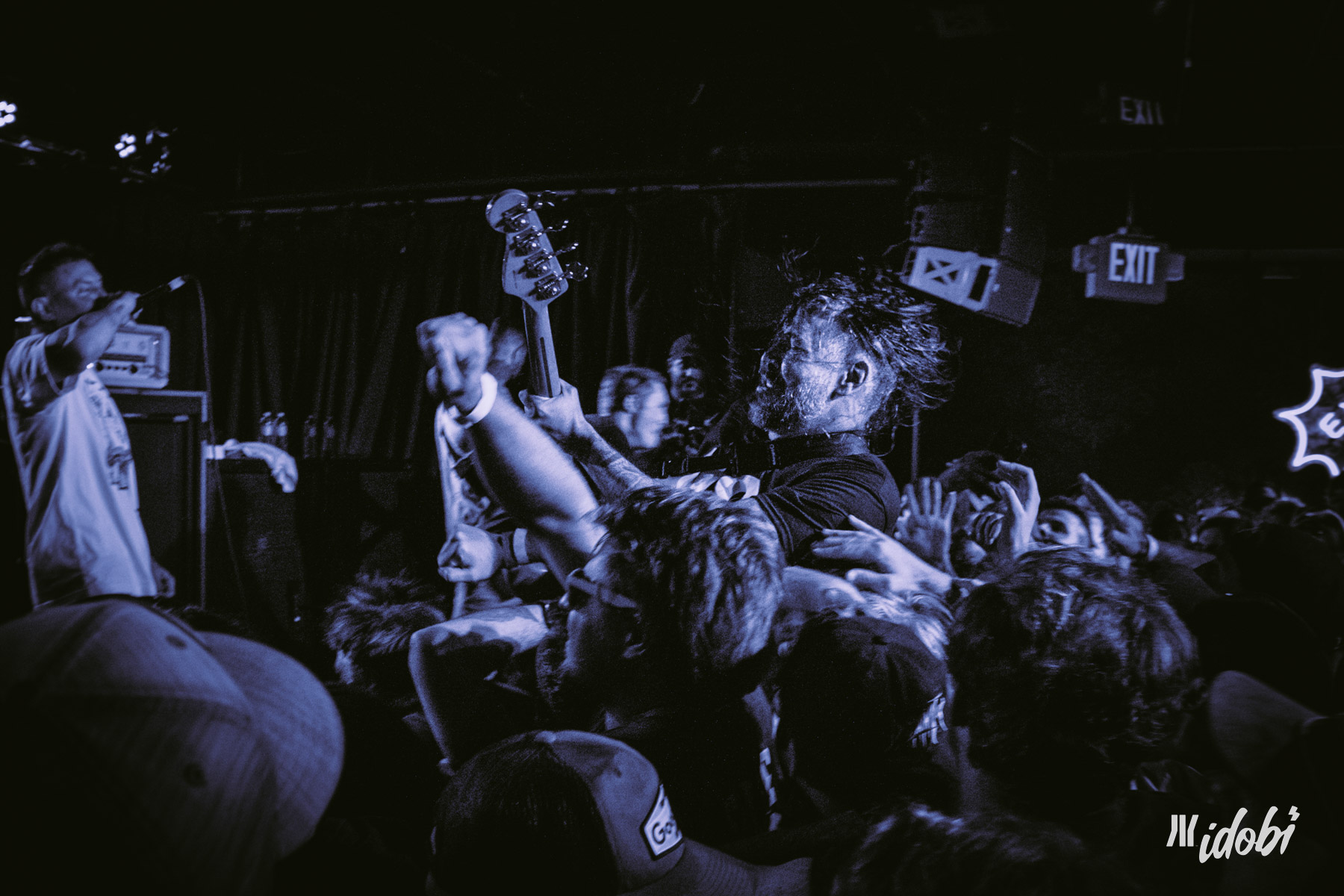 Playing the aforementioned EP in full, alongside two unreleased songs and a heavy cover of Soundgarden's "Rusty Cage," the band made sure all bases were covered. The unreleased songs fit right in with the rest of the EP. Fast, tumultuous, and stimulating, they gave the world a taste of what's to come in the future. The set was bookended by their heaviest songs, starting with "Become So Small" and closing with the song that started this journey, "30 Under 13."
It's no surprise that the band has elements of Every Time I Die and END blended together in a fast, chaotic, unconventional, and catchy fashion. The big surprise is how fresh their sound is while still having that familiarity. The vocals of Puciato bring such a massive presence on stage—this band allows him to harness all his talents at once. The aggro, almost terrifying screams for the heavy parts and the vulnerable side of his voice with him singing over big choruses and soft, ambient melodic breaks were another big surprise to hear from this group of incredible musicians.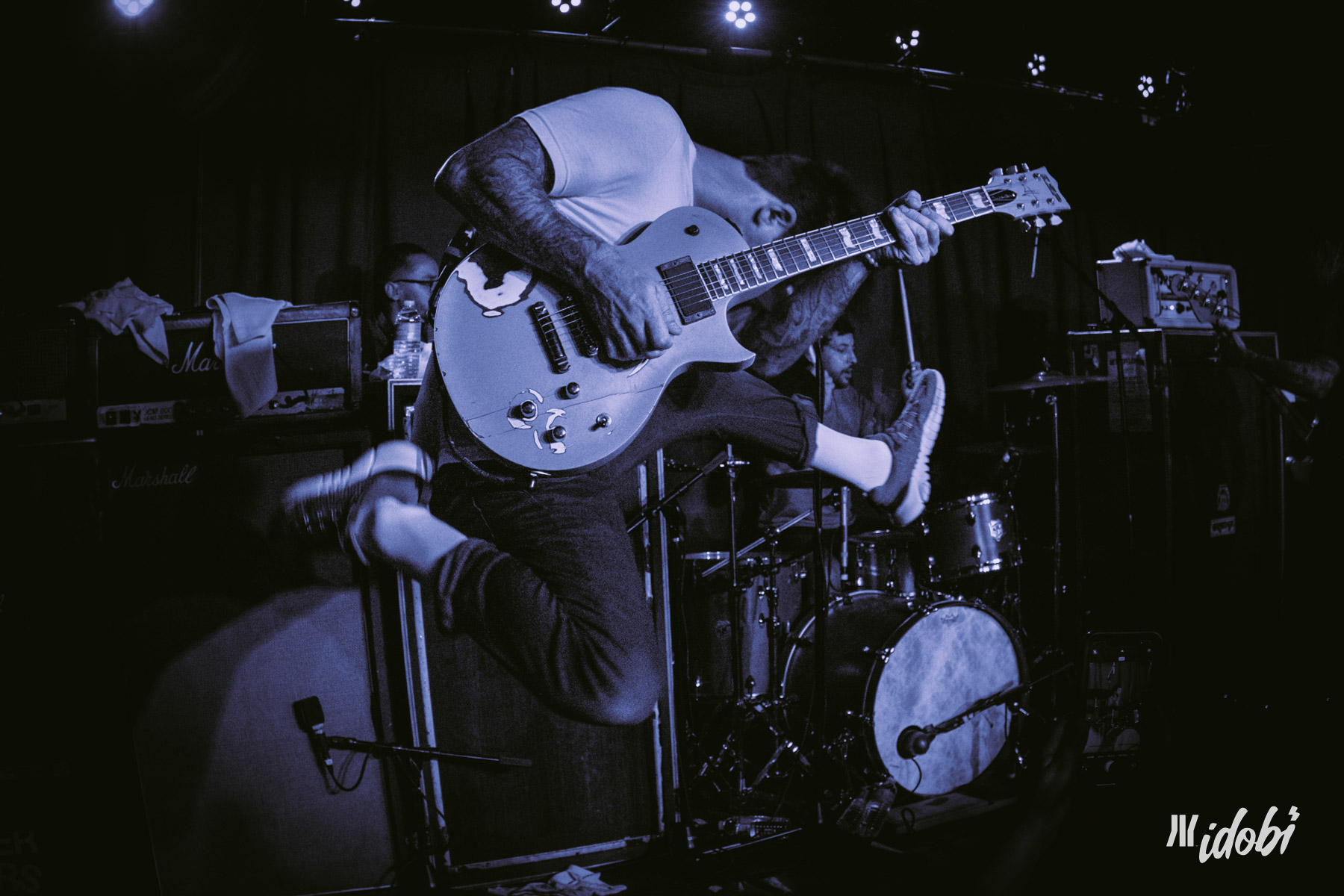 After they destroyed the venue once, they did it all over again for another sold-out crowd when the clock struck midnight. The second set was crazier than the first, with both the band and the crowd finding their groove. More stage dives, more singalongs, more energy. These back-to-back debut shows were something truly special to witness. Fans walked out of that venue knowing they were part of a monumental moment in time. The start of a band that is going to take the scene by storm. Say hello to your new favorite band, Better Lovers.
You can see the band on tour all summer with Underoath, The Ghost Inside, and We Came As Romans as well as a few select headline shows. Full dates and tickets can be found here. You can check out our photo gallery from Better Lovers at Rec Room below.
Better Lovers