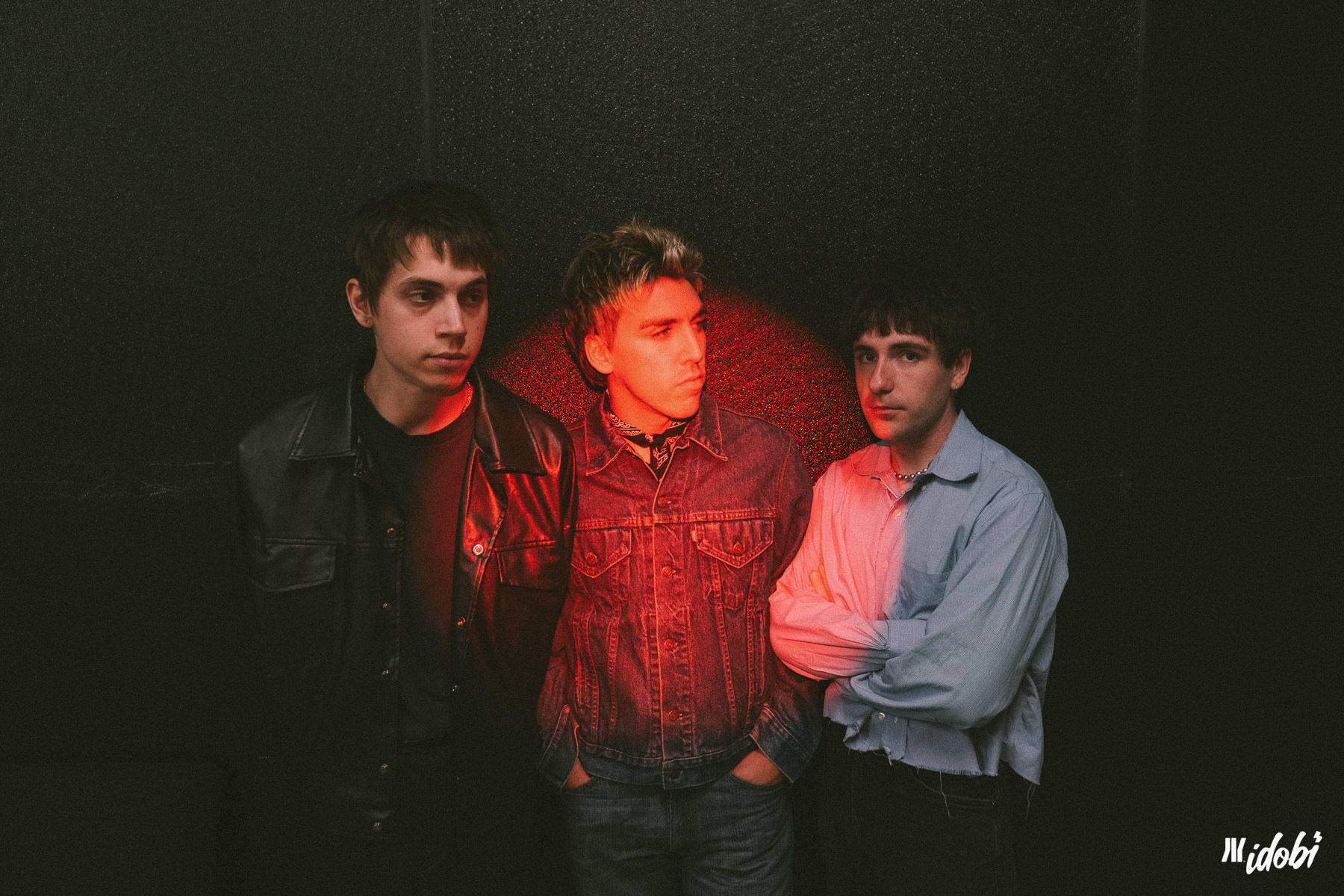 Over the last two years, most of us have had a lot of extra time at home. Some people chose to learn something new (I downloaded Duolingo and now hablo español), some people spent a lot of time on TikTok or Netflix (or both), and some people helped score a recreation of the cult classic The Princess Bride. Or at least that's what Christo Bowman, lead singer of indie-rock band Bad Suns did.
"I've never even seen the [original] movie," says Bowman when I ask him about the experience. We're chatting via Zoom—he's in the green room at the Rialto Theatre in Tucson, AZ, while I'm at home in Toronto. "I'm just a fan of Mark Knopfler, who did the original soundtrack, he's one of my favorite guitar players—so that got me interested right away. And the cast of people that were participating, I was like, well this is cool."
"It was just a few emails that resulted in Gavin [Bennett, Bad Suns bassist] and I getting together with a buddy. We had a piece of music presented to us and Gavin kind of laid it all out and programmed it into a synthesizer, and I put in my guitar. We got into a studio with our friend Jake and just sort of spent an afternoon working on it, and it was as simple as that." He laughs. "I don't remember what it sounds like, I haven't listened to it in a long time [or] even watched the thing that came out afterward. It was a fun creative exercise, though."
Tonight is the second to last show of Bad Suns' current headlining tour and Bowman has about forty minutes to talk before he's due for soundcheck. The shows have been lots of fun and they've even hit a few cities they don't normally play. "We played Jersey City, which is essentially New York, but we've never played in that actual city before. This is my favorite time of year, I think, to travel across the States—it's just been the perfect weather every day." When I tell him snow's in the forecast for Toronto and I'm jealous of the warm weather on the west coast, he nods. "We had a great show in Toronto as well, it was a little bit rainy that day but for the most part it was just a pretty nice fall day."
But now that tour is almost done, Bad Suns—Bowman, Bennet, and drummer Miles Morris—will rest for a bit, then it's back to work. "We don't have any time booked in studios or anything like that once we get home. But we all live very close to one another…I'm looking forward to jumping into my little home studio, starting to write and record, and getting together with the guys."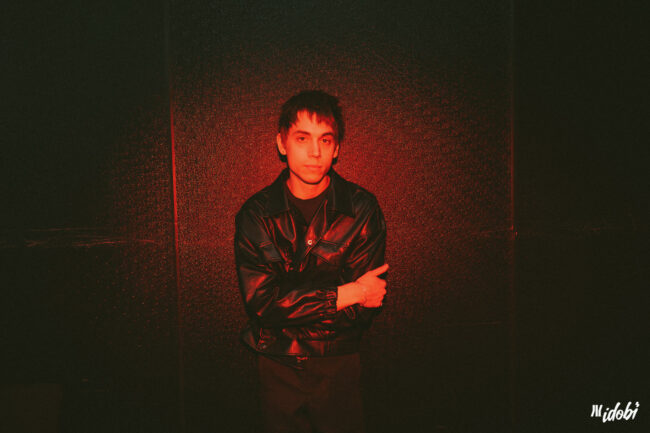 "So yeah, I think we're all kind of just dreaming right now and getting ready for the next step. But there are no plans or deadlines or timelines—we're at the beginning of something new. And I think we're eager to get back on the road next year as well. So there's a lot to talk about and think about."
Before they really start thinking ahead to the next album, Bad Suns has been enjoying the success of this year's Apocalypse Whenever. "What's been so great about this tour, especially now, is that the record's been out for a while. People have had time to spend time with it," says Bowman, pensively. "The new material has been very…I don't know what the word is for it but I remember this feeling when we put out our second record. For a year or two, we had just been touring on one set of songs and all of a sudden you have this whole batch of new material…You don't really know how people are going to react to it. But there's a sense of accomplishment. And there's a sense of gratitude, I think, that we feel because there's so much work that goes into it. Not just work, there's so much of ourselves—we love what we do so much."
"I have a problem when I listen to a song by another artist or a band and can just be like, man, you can hear exactly what they're trying to do, and it doesn't even feel like they like the music that they're making," he continues. "They're just trying to make a song that would, in theory or on paper, please a non-existent group of people. That for whatever reason, in their mind is like, well, that's what people want, right? It's kind of like you can smell it from a mile away and we don't really make music like that…for us, it's pure self-expression. Take it or leave it—but obviously, you hope that people are going to react to it. And basically, the success rate for us always comes, I think, with the material that speaks the most to us, and that tends to be what speaks to other people as well."
"People are singing along to the new material as loud as the songs that have been around for a while, that they've loved for years and spent so much time with. So much of the way that people experience music and the way that they connect with music—only so much of it has to do with what we [the band] have done. A lot of it has to do with the experiences that they've had, that our music has soundtracked, that our music has happened to be there for them during that period of time. So it's a pretty magical thing and it's been wicked, honestly, on this tour. It feels great."
Although I'm a relatively new Bad Suns fan, when listening to the band ahead of talking to Bowman, I surprisingly recognized most of their debut album, 2014's Language & Perspective (most likely from hearing them on idobi) and I wonder which songs every listener should start with. Bowman considers for a minute. "It's different for everybody, but I think there are your obvious candidates. People love "Daft Pretty Boys". Things get really loud whenever we play "Cardiac Arrest", it's kind of like a classic entry point, probably for most of the people that got into the band early on." He looks off to the side of the screen and chuckles, "Here, this is nice; I'm looking at a set list." He scans it quickly before adding, "I would say "Life Was Easier [When I Only Cared About Me]" from the new record or "Baby Blue Shades"— those are two really good entry points. Let's say those four, I think that gives you a pretty good taste of the band over a period of time."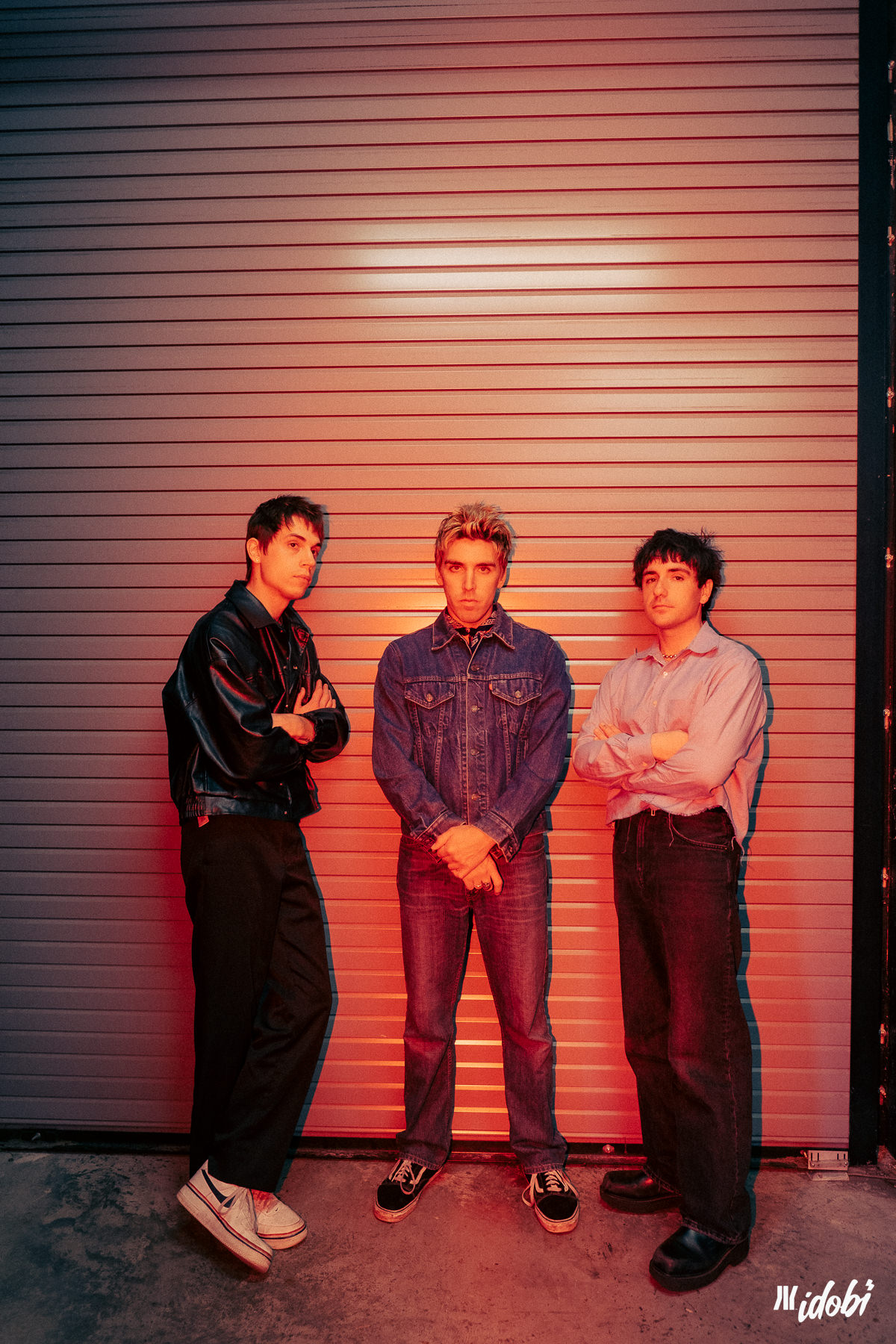 As proud as they are of their older material, Bowman says there are no plans right now to celebrate their upcoming tenth anniversary as a band. "We're definitely looking ahead and not backwards," he says. "I wouldn't personally be opposed to doing something like that at some point when it made sense, but I'm pretty sure Gavin is pretty vehemently against that idea. So I'm not gonna go to war over it." Reflecting, he adds "If it happens at one point, maybe, but I don't think that's where our heads are at right now."
In the interest of looking forwards, Bad Suns is celebrating a bonus edition of Apocalypse Whenever, featuring a couple of extra songs that Bowman says were always intended to be released—they just weren't sure when.
"I think it's always really important for the album to kind of have a throughline and to not only tell the story from front to end, but it needs to feel appropriate," says Bowman, walking me through the record sequencing process. "There's a lot of time spent just listening, an exhausting amount, to the record in different various formats, and it's kind of like a 'choose your own adventure' for a while—it could either go this way or that and at a certain point. Once things all kind of fall into place, and it feels right, you walk away for a minute, come back to it, and then it all kind of makes sense."
As a writer myself, this process feels familiar to me and Bowman expands a little more, specifically calling back to this recent record. "Naturally there are a couple of songs that just don't fit perfectly. And you know, luckily, that doesn't mean the songs have to go away. It just means they get another shot later on if we really like them."
"Looking back, there's never been a B-side on one of our records that hasn't come out," he says proudly. "I think that says a lot to the fact that in order for us to really get it in the studio, there needs to be a strong reason, and generally I have a strong feeling inside of me where it's like: Something needs to happen here. Sometimes there might not even be a chorus yet, or a big, important chunk of the song might not exist by the time we bring it into the studio. And then those things come out later in the process. It can all happen in different ways."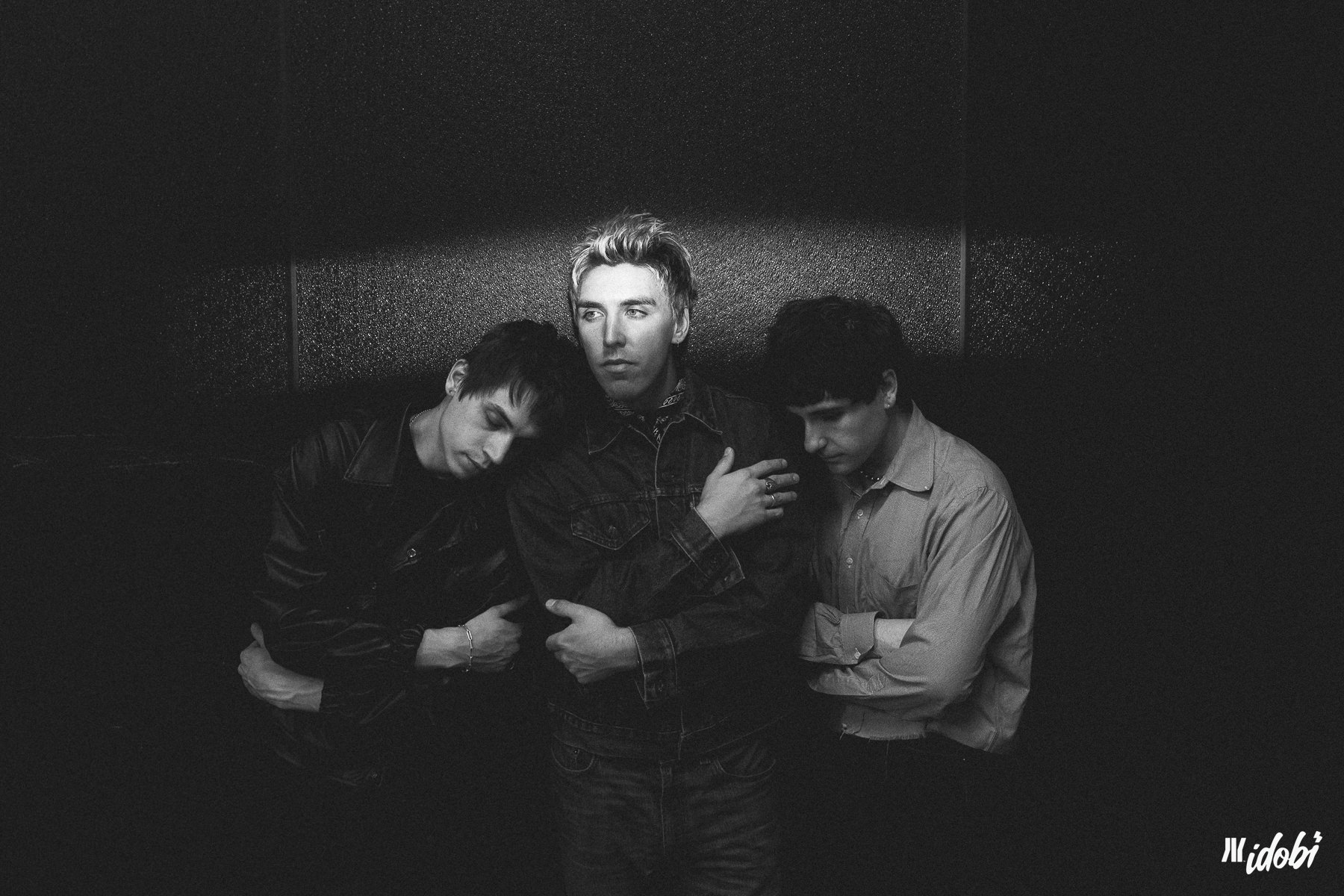 I love the idea that a band can feel so strongly about a song that they can't let it go and, in this case especially, it proved to be a good move. "I'm glad that all of the songs came out and are now seeing the light of day because they are all really important, I think, for the band," says Bowman, pensively. "They're reflective of a period of time. They were all recorded at the very end of 2019 and we probably finished recording everything for the record around March 2021. Then the two tracks which came out a bit later—"Maybe You Saved Me" and "Life Jacket"—we went back this past summer and kind of just tightened a few things here and there, and worked out a couple of arrangement details. But for the most part, those songs were all recorded in that same period [as the rest of the album]."
Bowman's thoughtful answers make me want to do a deeper dive into the Bad Suns discography but since he's already mentioned "Maybe You Saved Me", I admit to Bowman that the reason I got into Bad Suns was after hearing that single, which features PVRIS frontwoman Lynn Gunn (one of my longtime girl crushes). I ask Bowman if he went through a list of possible cameos before settling on Gunn—turns out, she was the first person he thought of.
"I remember the day we wrote that song. We cut a demo of it and I was driving home from the studio listening to it, I just heard her voice singing the second verse and thought that would be super cool," says Bowman. "This was in 2019. I cut the song just as it was written and then I think that had something to do with the reason why it never felt entirely complete…the version of the song where I sing both verses is great too but I always just knew that there was something incomplete about it, and it hadn't reached the potential that I knew was there."
This too, is a familiar feeling for writers who hit a block or start questioning their talent. But Bowman's instincts were right on the money—there really was something missing from the song. "When we talked about releasing it, it came back to the idea of well, I think we should have somebody sing a second verse. I was still thinking of Lynn but then there was some miscommunication and we tried a couple of different people, so there was a period of time when we were trying to figure out who was going to do it. And then ultimately, I was just like, I really think we should have [Gunn] come through and do it, and it just all worked out."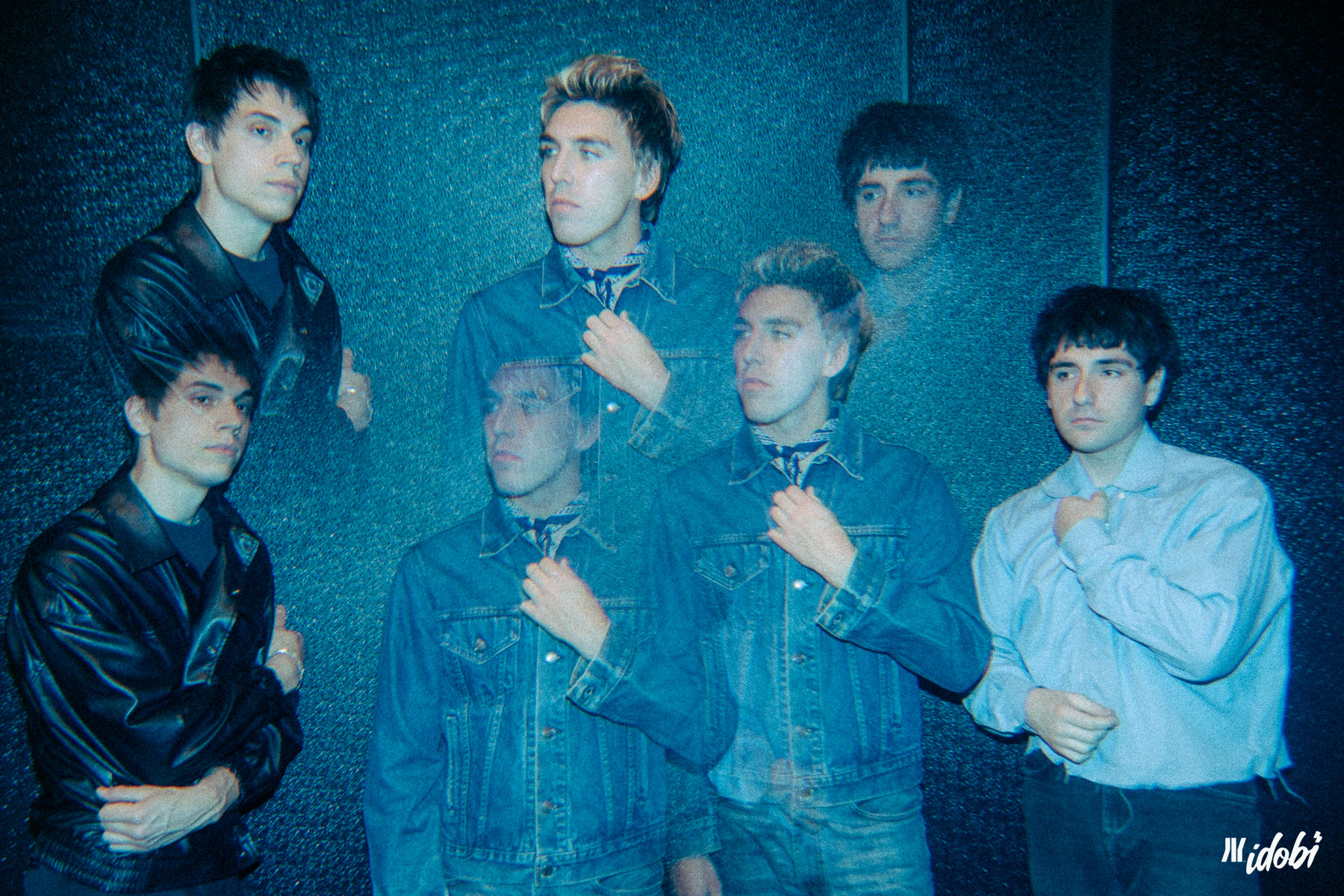 I've always been curious about features on songs—do the artists record at the same time or separately? How much do they influence each other? Who has final say in what it all sounds like? In this case, Bowman explains how he wasn't even in the same country as Gunn when the song came together. "We were supposed to be in the session together, and things kept getting pushed back, and we were in Europe when [Gunn] went in to record it with our producer. And I remember kind of thinking like, okay. We had a FaceTime and talked about the song and, of course, I had faith and trust in her. But when you get a mix back, especially if you have not been involved in a part of it while it was happening, there's always this fear which can kind of come over you and almost can be preventative sometimes. So we're sitting there like, I don't know what to expect."
"In that respect, you're almost put into the perspective of a fan who knows there's a song coming out, but they don't know what they're going to get, which is an experience that I rarely am able to partake in," says Bowman and I really like that analogy—I've never considered how artists feel waiting to hear a new mix. "So it was kind of, not just the relief but joy that washed over me, listening back to the whole session. I put it on like ten times on repeat, and then flying home from Europe, I listened to it until I fell asleep on the plane." I tell him that I've also listened to the song on repeat ever since it came out and he nods. "I was so excited, and I was a genuine fan of what she brought to the song, and it made me care for the song even more. That was a really special experience, and one that we've never had in the past."
They enjoyed collaborating with Lynn Gunn and the song's success proves their instincts were attuned, but Bad Suns isn't actively planning for another feature—yet. I ask if there's anyone specific they'd love to work with and Bowman hesitates, thinking. "I will say, I think it would be fun to work on a song or music with this guy, Sloan. His artist project is called Dayglow and we're kind of buddies. We're mutual fans of one another, and I think he's really talented and really cool. And I would love to work with him one of these days."
Off-screen, Bad Suns' manager Brad Bilger lets Bowman know the band will need to get ready for soundcheck soon. I ask Bowman if there are any pre-show rituals he'll have to make time for before the show.
"Yeah, I'm a pretty ritualistic, habitual person in general," Bowman says, stretching in his chair. "I like to have some semblance of a routine. I think it is different for everybody. We all kind of do our own things and then we sort of meet at intervals and we hang out."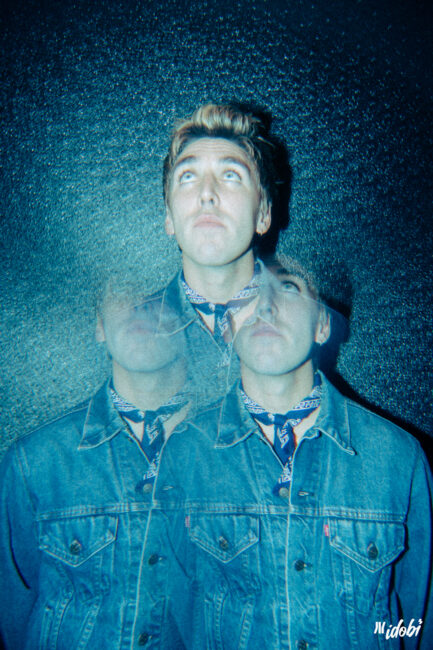 "I read a lot on the road, especially on this tour. So I try and read for a few hours. I'll go for a run to get my body warmed up and get excited and ready to play—maybe do some yoga or stretches. Drink some coffee. Just sort of get ready to take ourselves out there, maybe listen to some music. And then in the last half an hour before we go on, we'll all get together in the dressing room and get ready. Listen to the band that's playing before us here, feel how things are going, and then just let it go from there."
I know we don't have much time left for this interview, but since I'm a big reader myself (and work with books for a living), I have to ask what Bowman's been reading.
"I've been on a Stephen King binge lately because we started touring in October so I was trying to get as spooky as possible," he explains. "I read Salem's Lot, Carrie—never done that one before—and that led me to Misery, a great one. I'm a big fan of Raymond Chandler and his Philip Marlowe [series], so I read Playbook and then I read Coraline." I interrupt here to tell him how much I love Coraline and Bowman agrees. "I've never read Neil Gaiman and I was like, this just sounds right," he says, adding that his fiancee loves the stop-motion adaptation so now he can take the book back to her. (I gotta say, his fiancee has great taste in movies.)
On that note, we wrap up—after Bowman asks me what I'm reading and I give him a detailed pitch (The Book Eaters, 10/10 would recommend). He logs off to head to soundcheck and I hit pause on my recording, open up Spotify and immediately listen to "Maybe You Saved Me" for the umpteenth time (it's really that good).