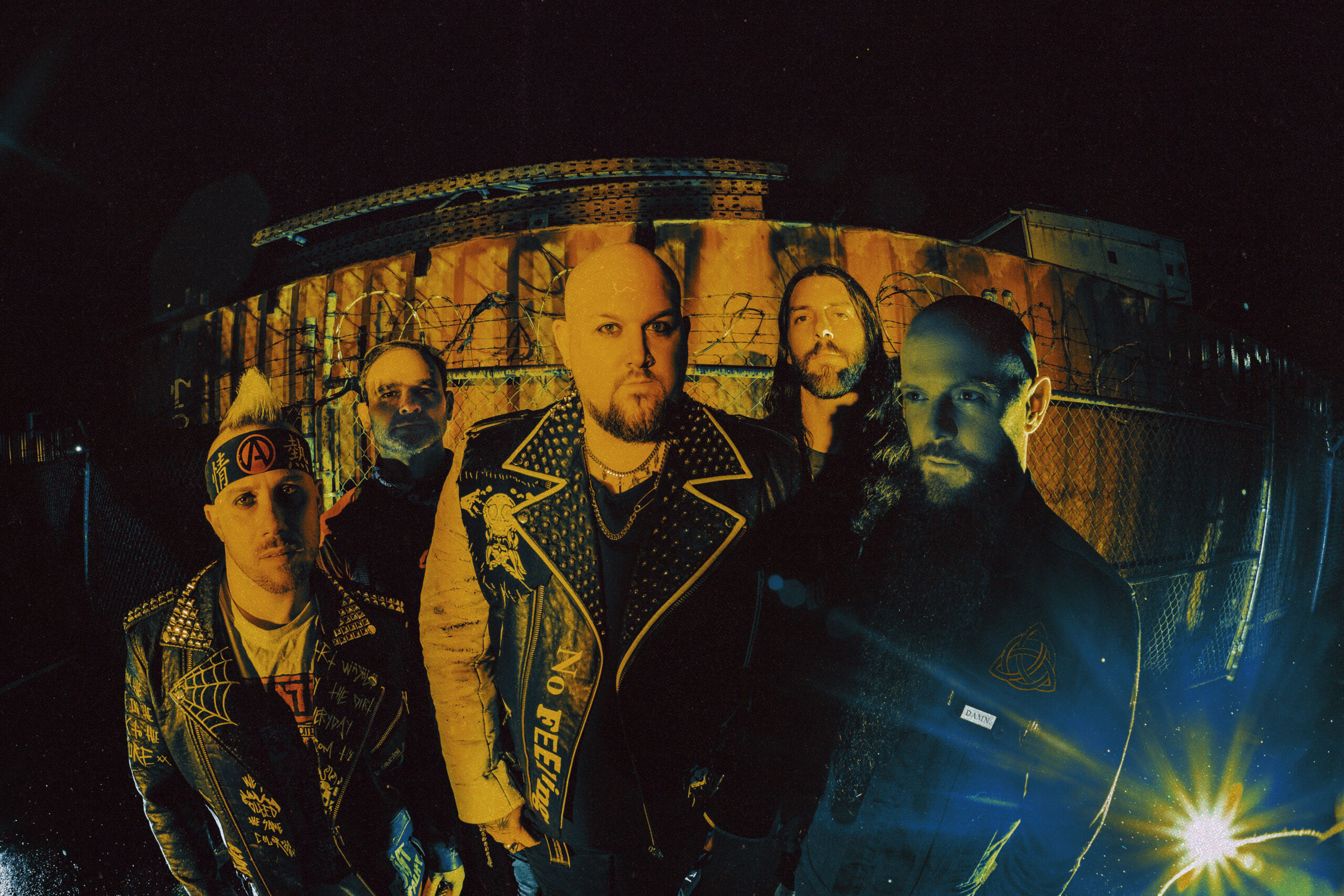 Atreyu just dropped an official music video for "God/Devil" off of their The Hope of a Spark EP, which was released through Spinefarm Records last week. The genre-bending metal act is nowhere near newcomers when it comes to the scene, but that doesn't mean they won't stop giving you new reasons to love them.
"God/Devil" sonically produces raw power with emotionally, in-depth lyrics. Musically, the versus show off an intriguing industrial beat accompanied by harsh screams. It is quickly accompanied with in-your-face melodic, hard rock cries of help being belted beautifully over the track and into the chorus. The best part is every element shown off in the song comes together at the bridge. The catchy industrial beat is met with a brutal guitar solo in the bridge. Atreyu is known for having meaningful lyrics about life, pain, and chasing for something more—"God/Devil" is no different with the lyrics exclaiming for someone to notice you while going through a season of pain. 
Despite the serious emotional tonality this band continuously executes, the music video shows a softer side of the Californian metalcore quintet. Directed by Atreyu's own bassist, Marc Porter McKnight, shows the band goofing off in a cemetery as well as a beautiful lavish city.
Atreyu will embark on their headline tour "The Hope Of A Spark Tour" starting next week on April 27 in Sacramento, CA and wrap on May 21 in Denver, CO. You can check out their full tour schedule below and grab tickets here.
Tour Dates:
April 27—Sacramento, CA @ Ace of Spades
April 28—Reno, NV @ Virginia Street Brewhouse
April 29—Bend, OR @ Midtown Ballroom
April 30—Seattle, WA @ Showbox
May 2—Boise, ID @ Knitting Factory
May 3—Salt Lake City, UT @ The Complex
May 5—Phoenix, AZ @ Van Buren
May 6—Los Angeles, CA @ The Kia Forum *
May 7—San Diego, CA @ House of Blues
May 8—Tucson, AZ @ Encore
May 10—San Antonio, TX @ Vibes Event Center
May 11—Corpus Christi, TX @ Brewster Street Ice House
May 12—Houston, TX @ Warehouse Live
May 13—Dallas, TX @ The Echo Lounge & Music Hall
May 15—Joliet, IL @ The Forge
May 16—Belvedere, IL @ The Apollo
May 18—Oklahoma City, OK @ Diamond Ballroom
May 19—Lawrence, KS @ Granada Theater
May 20—Colorado Springs, CO @ Sunshine Studios Live **
May 21—Denver, CO @ Gothic Theatre **
* = supporting Kayzo
** = without Point North