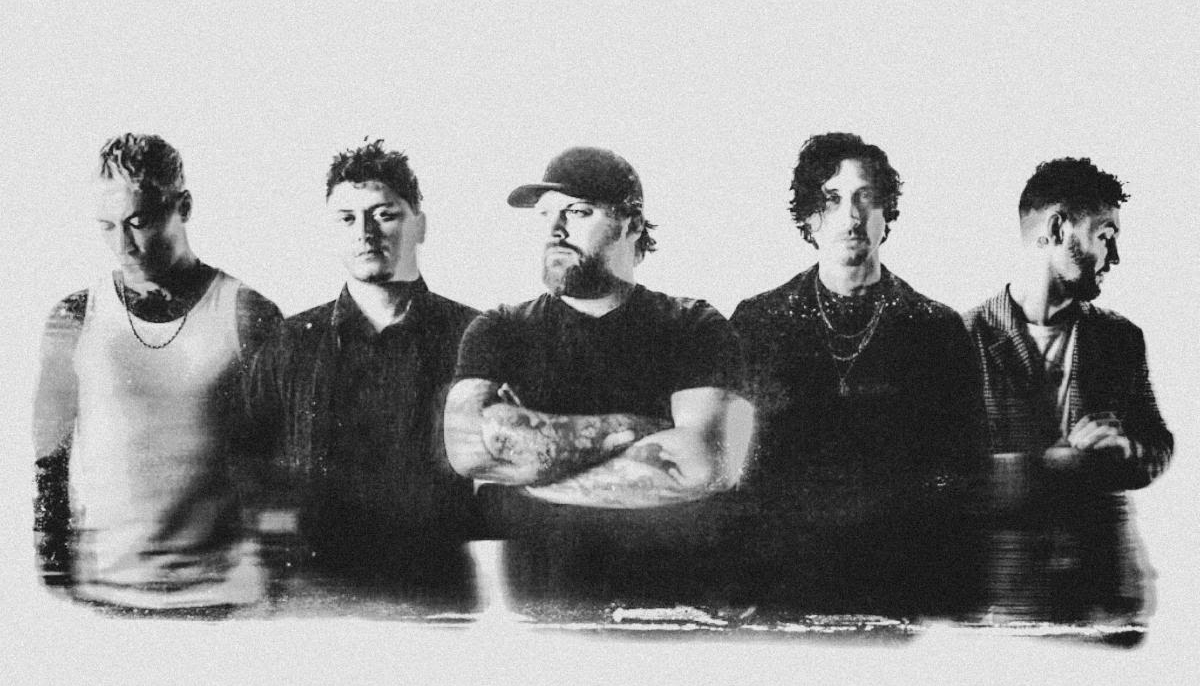 Asking Alexandria are a band who have always travelled down whatever road they wish. From their metalcore beginnings to their classic rock renaissance, they have produced music that reflects what they are passionate about at the time. Though it may not always be to the taste of the listener, that hasn't stopped them from pushing up to the very top of the ladder and taking the scene crown time and time again. But with their return following 2021's epic See What's On The Inside, they are shifting once again, and returning to some of their heavier roots.

Their new track is called "Dark Void" and is an atmospheric and intense take on modern heavy rock. From the rallying gang chants to the chugging riff, the soulful verses and the crushing bridge, it is a culmination of several touch points in their journey meeting in the middle. It is soaring and savage, tender and thunderous. More than anything, it is Asking Alexandria.

Guitarist Ben Bruce had this to say about it:

"With the world seemingly getting darker and darker, it's easy to see why so many of us struggle with anxiety, depression, loneliness. This song is about fighting those demons that live in your head and trying your hardest to be your own savior. Finding that inner strength to pull yourself out of the darkness." 
"This theme is explored throughout the entirety of our upcoming album. We all have our own struggles and hurdles. We are all on our own journeys that present unique challenges and difficulties, but we all have our own inner strength to fall back on. There is always light at the end of the tunnel. I feel that there can be comfort in knowing that we aren't alone. We all feel a little down from time to time. We all feel a little lost from time to time, but somehow, in some way, we are all in this together and hopefully our new album can help people through some of their toughest times."

That new album is going to be released in the Fall via Better Noise Music. For now though, here is "Dark Void". Oh, and stick around at the end for a teaser of another track.
The band are going to be hitting the road on both sides of the Atlantic over the summer. Here are the tour dates:
June 07 –  Nickelsdorf, AT @ Nova Rock
June 08 –  Derby, UK – Download Festival
June 11 – Saarbrucken, DE @ Garage
June 12 – Hamburg, DE @ Sporthalle Hamburg
June 13 – Utrecht, NL @ Tivoli Vredenburg
June 14 – Nurnberg, DE @ Hirsch
June 16 – Dessel, BE @ Graspop 
June 17 – Clisson, FR @ Hellfest
June 19 – Bochum, DE @ Zeche Bochum
June 20 – Leipzig, DE @ Taubchenthal
June 22 – Oslo, NO @ Tons of Rock
June 24 – Nummijarvi, FI @ Nummirock
June 26 – Tallinn, ES @ Helitehas
June 27 – Riga, LT @ Palladium Riga
June 28 – Vilnius, LI @ Loftas
June 30 – Warsaw, PL @ Progresja
July 02 – Budapest, HU @ Budapest Park
July 04 – Bucuresti, RO @ Quantic Club
July 08 – Malakasa, GR @ Rockwave Festival        
July 24 – Cadott, WI @ Rock Fest
July 15 – Mansfield, OH @ Inkcarceration Festival
July 21 – Louisville, KY @ Louder Than Life