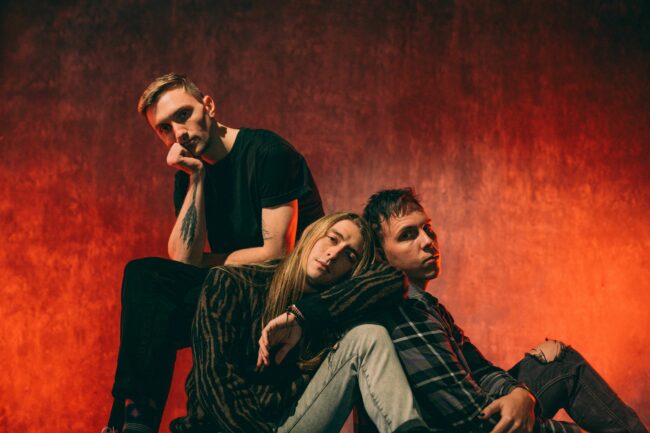 Arrows in Action are back with another all-too-catchy tune, "Head In The Clouds" out today. The track stands out among their previous releases as a warm, sunny, feel-good anthem just in time for summer. Produced by frequent collaborator, Dan Swank, the new track pairs a laid-back groove with carefree lyrics to drive the point home. The Nashville-based group defines themselves as "pop punk adjacent", which hits the nail right on the head. They certainly have a sound that derives itself from classic pop-punk acts, but the band is willing to explore outside of that box. They blend pop-punk and alternative rock with a sprinkle of mainstream pop, seamlessly.
Speaking on the new song, Arrows in Action shared:
"Head in the Clouds is about taking an internal stand for yourself and saying hey, it's gonna be okay even if it's hard to mean it. This is the first instance of us giving ourselves a hug and saying "hey don't be so hard on yourself, you have everything you need to be who you want to be." We realize we don't need to sacrifice well-being for success."
Check out the music video below.
Read More: Kid Brunswick Releases Energetic New Single "Heaven Without You"
This song comes as another teaser to their upcoming debut album Built To Last due out May 26th. The album features many beloved tracks from the band including their viral TikTok hit "Put You Through Me", "High", "Over It", and their most recent collaborative track with internet sensations Loveless and Magnolia Park, "The Credits". Check out the album art below and pre-order the record here.